How To Manage Your Knowledge Base Efficiently (Strategies & Tools)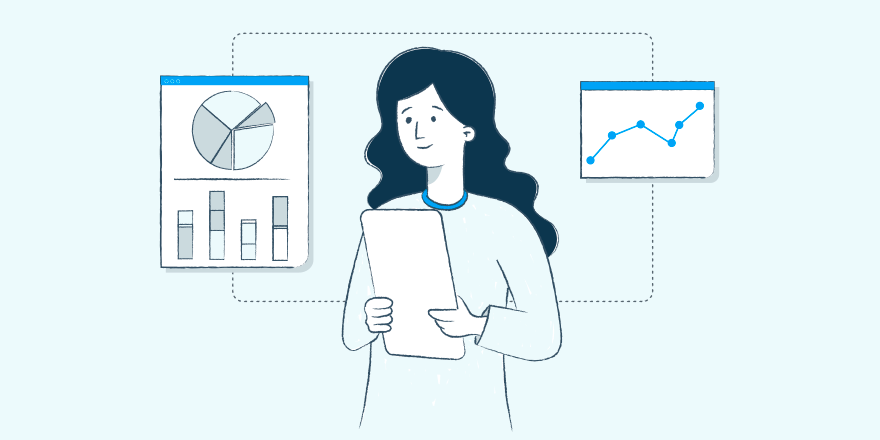 Managing a knowledge base is just like managing a small library. To serve users more effectively, everything in the knowledge base needs to be properly organized, categorized, and optimized with the right tools.
Thankfully, unlike becoming a librarian, you don't need a special degree to learn knowledge base management. You just need the right tools and strategies to make your knowledge base more manageable and user-friendly.
In this article, we cover the best tips and tools you can use to manage any size of a knowledge base. Whether you have an enterprise knowledge base or a single product knowledge base, you'll find plenty of useful tips here.
Let's get started.
What Is Knowledge Management?
Before we get to the nitty-gritty parts of the guide, let's learn the basics of knowledge base management.
As you know, a knowledge base is a system that's filled with articles, tutorials, guides, downloadables, and lots of different types of content. Knowledge management is simply the work that goes into creating and managing all the content in the knowledge base.
How exactly do you manage a knowledge base? Well, it involves many different steps and processes. Like organizing content for efficient knowledge retrieval.
For example, categorization is an important part of knowledge management. With categories, you can organize guides in different categories. As well as browse specific topics more easily. This will help you save time when you have to edit and update knowledge base content regularly.
There are also several other aspects related to knowledge management, such as:
Knowledge systems
Knowledge creation
Knowledge research
Knowledge update
Knowledge optimization
Let's explore these aspects in more detail. And find out how you can leverage them to create a more efficient knowledge base.
Best Practices For Knowledge Management
Managing a knowledge base involves a lot of different steps. These are some of the best practices you can follow to make the knowledge management workflow much smoother.
Choose The Right KB System
The process of knowledge management begins with choosing the right knowledge base system or software. The KB software you use will determine how easy it is to create and manage content.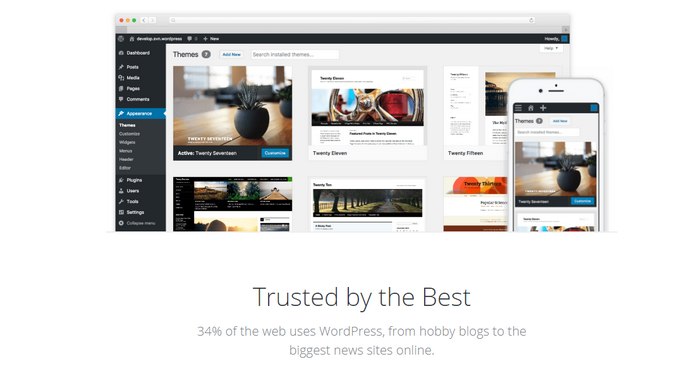 For Example, WordPress is a great software for building knowledge base systems. It's not only the most affordable option but it also offers many tools and options for customization and extending the system.
The support for third-party themes and plugins are the key selling points of WordPress. When you mix them with its categorization system and the beginner-friendly editor, WordPress becomes a complete solution for knowledge management.
Use A Modern Design
Your knowledge base should also be fully equipped with modern tools and a flexible design. It will make things easier for both you and your users to find what they're looking for.
A great knowledge base design should include a powerful search system. As well as ways to gather user feedback and the ability to attach downloadable files. With the right WordPress theme, you can integrate such features to your knowledge base quite easily.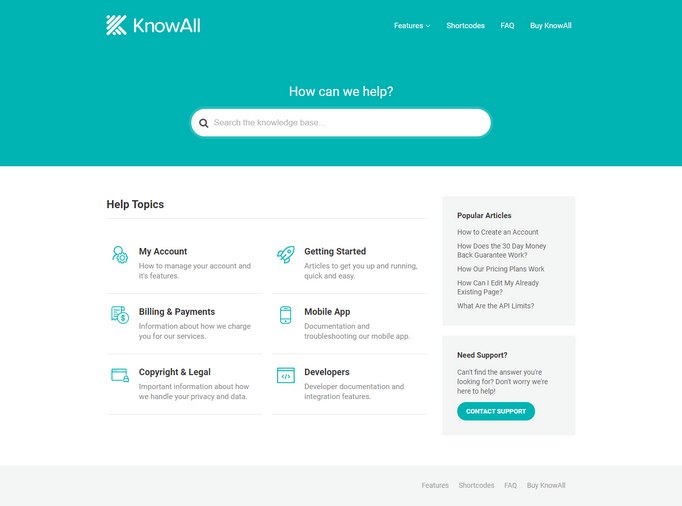 For example, our knowledge base theme KnowAll has all these features and more. KnowAll is a WordPress theme made specifically for building knowledge base systems of all kinds. It comes with a modern design and it's fully compatible with all popular WordPress plugins.
Create User-Friendly Content
The content takes the center stage of every knowledge base. To serve your users better, you need to create content that's easier to consume. Include multimedia content to accompany tutorials and guides. And use formatting to improve readability.
Having access to a great content editor is the key to creating and editing all types of knowledge content. More importantly, your copy editors need to be able to use the editor without having to rely on frustrating code and style guides.
Update And Improve Continuously
Your work on building an efficient knowledge base is never going to be complete. You have to continuously update knowledge articles, add new content, and improve them regularly to better serve your users. Make sure your knowledge base software includes features to make this process a smooth experience for you.
Gather User Feedback
One of the best strategies for improving your knowledge base articles and content is gathering user feedback. It's the best way to learn which articles perform the best and which need reworked. Even adding a simple thumbs-up system will go a long way to gather user feedback.
Optimize For Discoverability
In addition to adding a search function and structuring content in your knowledge base, you should also optimize content for discoverability. This is especially important for public knowledge bases. Use search engine optimization strategies to rank knowledge articles on Google for various keywords.
How To Organize Your Knowledge Base
In order to boost efficiency and performance, you should keep your knowledge base well organized. There are a few strategies you can use to organize a knowledge base.
Use Categories: A categorization system will allow you to organize articles into specific topics. This helps users find articles without frustration. And helps you in the knowledge base updating process as well.
Article Ordering: You can also highlight the important guides, tips, and most useful articles on top or at the homepage. It's a great way to make popular articles easier to find.
Leverage Analytics: Track how users browse your website. Learn which articles they read the most. Find where they navigate to next. Use such insights to organize the knowledge base better.
How To Control The Access & Permission
Controlling who gets access to which parts of the knowledge base is crucial for maintaining a healthy environment for your team and users.
For example, a private knowledge base for a customer support team should include user access control. This will limit the agent's access to specific sections that are only relevant to their department.
Another example is controlling access to content editors. You can control which articles copy editors can edit and publish. Or even limit which articles can be viewed by users.
One of the best ways to control access and permission is to create user groups with specific roles.
WordPress has a built-in user role management system that helps make this process simple. With it, you can set permissions such as who can edit and publish content. Who can view different categories. And much more.

WordPress also has plugins made for creating custom user roles. User Role Editor is a powerful free plugin you can use to setup an advanced user roles system.
5 Best Tools For Knowledge Management
These are some of the tools you can use to make the most of your knowledge base and knowledge management process.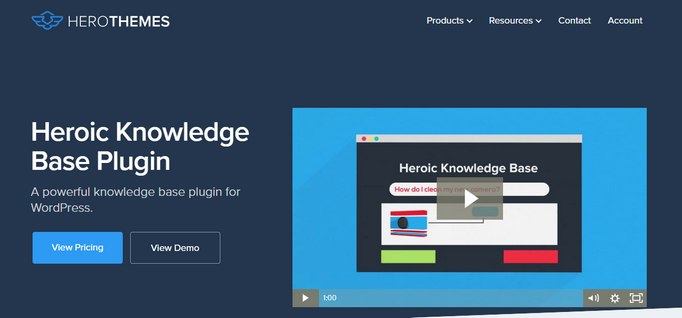 Heroic KB is a must-have plugin for every knowledge base made with WordPress. This plugin can practically transform any WordPress site into a complete knowledge management system. It includes many useful features like content order, attachments, article feedback, and analytics to make the knowledge management process much easier.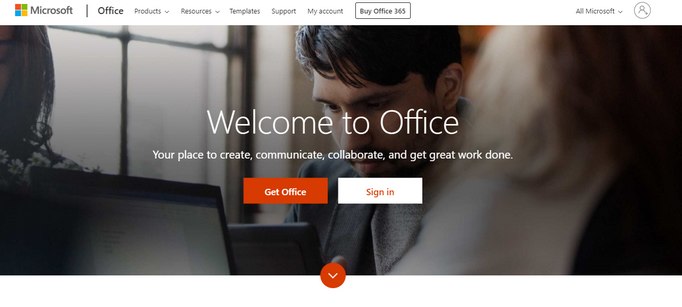 Price: $8.25 per user per month
This one's a no brainer. Of course, you need access to a great document editing software to create and format all the knowledge articles. While Google Docs is more accessible, Microsoft Office offers more advanced tools and offline access that makes it the most suitable option for companies and enterprises.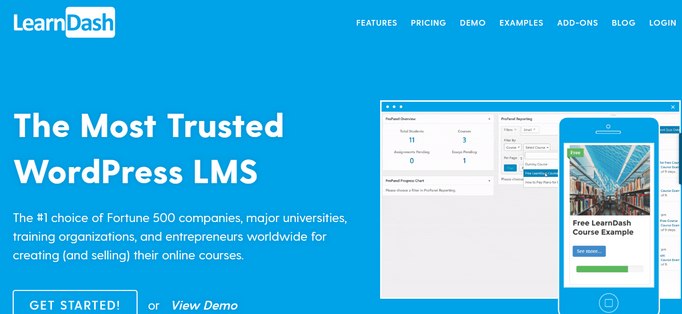 As a business, you'll need to create programs to teach and train your employees. With LearnDash, you can easily setup a complete learning platform inside your WordPress installation. The plugin includes all the tools you'll need to create multimedia course content, help guides, tutorials, and much more. And integrate them with your private knowledge base.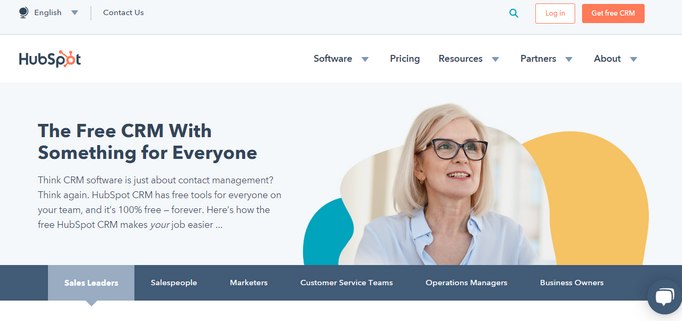 Integrating a CRM with your knowledge base can bring many benefits. A customer relationship management system will make it easier to store and manage all the customer data, create workflows, and more. HubSpot CRM is a great solution you can use as a starting point. It's free to use and supports integration with WordPress.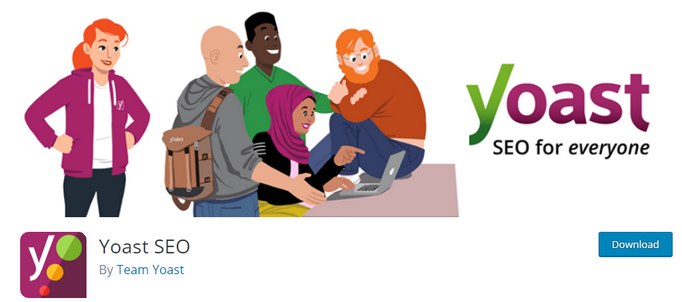 Yoast SEO is a useful WordPress plugin for optimizing your knowledge base articles for search engines. It allows you to optimize each article in your knowledge base with keywords and meta descriptions. The plugin will also help you optimize articles for readability.
Wrapping Up
Managing and maintaining an efficient knowledge base is a learning process.
Don't stop here. Keep learning and find more strategies and tools to supercharge your knowledge base.
Feel free to explore our blog for more guides and strategies. And check out our collection of knowledge base tools to build a better knowledge base system.