What is IT help desk support, and how does it work: all you need to know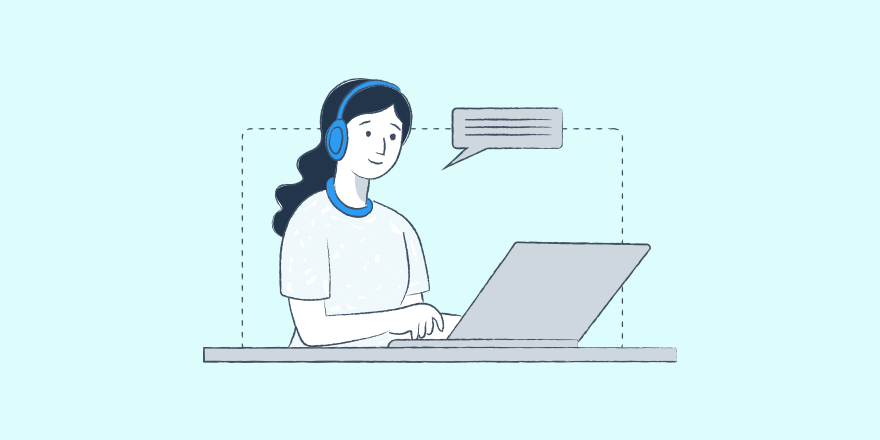 IT help desks have undergone a massive transformation over the years. As per a poll by TrustRadius, more than 50% of companies anticipate raising their investments in IT support tools.
The era of workers carrying their equipment to an on-site IT support desk for technical assistance is over.
With modern help centers, IT problems can be addressed promptly from a distance. They don't require employees to move from their workstations or deviate from their daily schedule.
In light of such recent developments, it's important for you to keep up with the current and future trends with regard to technical customer service. So this guide will examine the crucial part IT help desk support plays in enhancing customer satisfaction and making your company successful. Let's dive in, shall we?
What is IT help desk support?
IT help desk support refers to the assistance provided to company staff or customers when they reach out to the department handling technical issues related to the company's hardware and software. And this department within the business is called an IT help desk.
The main purpose of an IT help desk is to streamline company operations by offering unified assistance. So representatives who are skilled in providing various help desk services are responsible for delivering such help.
The duties of a help desk agent usually vary based on the needs of the business. For example, a specific company might need agents to be skilled in a certain piece of software.
Overall, IT help desk support is the method of responding to questions, fixing problems, and offering support to your buyers and staff via a professional and structured approach.
Why is an IT help desk important?
IT help desk support plays a crucial role in a company's IT function because it resolves problems that can prevent workers and customers from doing their jobs successfully.
A well-equipped help desk benefits its users by guaranteeing that workers' requirements are quickly handled. It is also particularly useful in speeding up assistance for buyers and virtual staff.
In a nutshell, it makes it simple for workers to get help, regardless of their location, whether it's at home, a workplace, or a mix of both. And whenever workers need help with technology-related issues, they can engage helpful technicians instantly through the IT service desk.
What does an IT help desk agent do? (full job description and salary)
An IT help desk agent is typically responsible for solving technical issues, managing IT infrastructure, finding ideal solutions for common problems, collecting feedback, and reporting about the help desk's progress to stakeholders.
The role of IT help desk employees usually includes resolving common technical issues related to equipment and tools for IT professionals. They also help your business monitor and address problems, along with fixing root causes. This enhances your productivity and performance.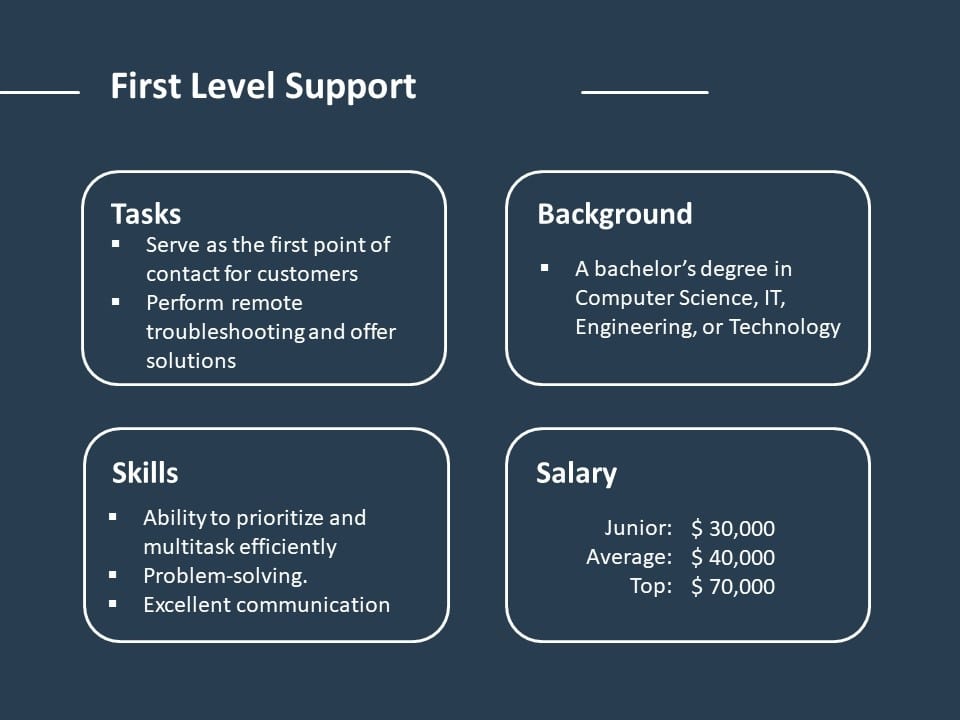 A help desk representative can handle a range of queries on a regular workday. Although their duties can differ across organizations, a few of the typical help desk services they perform include:
Answering IT-related queries on a call or through real-time messaging
Replicating, upgrading, and managing crucial infrastructure
Gathering and assessing reviews and recommending needed changes to enhance customer satisfaction
Optimizing, fixing, and maintenance of software and devices
Assisting workers in investigating a problem to reach a resolution
Finding out an ideal fix for issues that come up frequently and advising staff on the ways to tackle them
Teaching workers how to make use of the latest software and applications
Supplying company decision-makers with relevant information about the service desk to make conscious choices regarding resource distribution, budget allocation, planning, and other operations.
Types of IT help desk support
The types of IT help desk support include self-service, basic frontline, advanced, subject matter expert, and external IT support.
IT help desk support can offer various levels of assistance to people based on how critical the problems are and the competencies of a business to identify issues. Let's discuss these levels one by one.
IT Self-Service
An IT self-help approach is where users find solutions by themselves using articles and guides prepared by the support desk.
As evident from a 2020 study, 69% of buyers prefer to handle as many problems as they can by themselves. That is not all. 63% of buyers often turn to a business's web portals first if they encounter a problem.
This is where tier zero (L0) support fills the gap. Here, the IT help desk develops articles and guides for visitors and makes the documentation accessible to them.
This allows customers to troubleshoot their problems and find solutions to issues on their own without reaching out to the support desk.
For example, a knowledge base is a type of self-service option that your users can use to solve problems by themselves.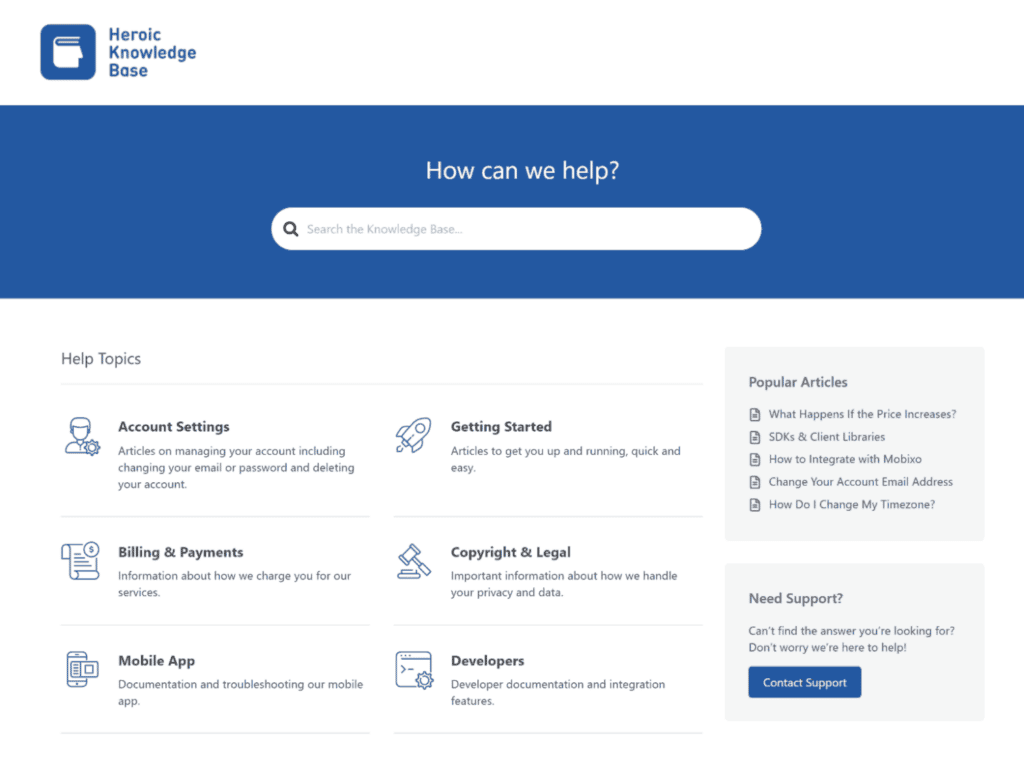 Self-service alternatives benefit the IT help desk in various ways. For example, it lowers the volume of support tickets and enables the support desk to concentrate on more pressing matters.
Even though buyers are not communicating straight with the support team in this type of support, the team is still responsible for managing and revising the self-help content on a regular basis. This ensures that the knowledge base articles effectively address customers' concerns and benefit the IT help desk in the long run.
Basic front-line support
The frontline IT support, or level one (L1) assistance, provides basic help for customer problems and is provided by staff with relatively low technical expertise.
The first tier of IT help desk support is known as frontline IT Support or level one (L1) assistance.
Frontline IT support offers fundamental aid to buyer problems. This usually entails troubleshooting operational issues or completing simple service desk inquiries that require IT assistance.
For instance, the help desk technicians assist workers who are blocked out of their systems, give them credentials to updated work tools, or perform similar everyday activities that do not need an extensive diagnosis.
This type of assistance can be provided by staff with a low level of technical know-how, assuming that they have been educated properly to handle common and recurring issues. And they can resolve customer tickets by adhering to established guidelines or protocols.
Advanced IT Support
Advanced Level IT Support is offered by experienced and qualified agents who have an in-depth understanding of the company's offerings.
After the frontline support, comes the Advanced Level IT Support or tier two (L2) support. At this stage, seasoned and qualified staff members address, examine, and solve problems that the self-service portal could not resolve.
The service desk agents in this stage typically possess an in-depth understanding of the company's services and products. But they are generally not the designers or developers who structured or built the products.
Subject matter expert support
This type of support is provided by agents who are experts in their field and may be involved in the development of the products they are providing support for.
The third tier of IT help desk support is known as the subject matter expert support or tier three (L3) support.
The agents offering assistance at this level are usually experts in their field (SMEs) and possess an in-depth understanding of the offerings they assist on. In fact, many of these experts are directly involved in developing and maintaining the company's products and services.
In this tier, the agents are focused less on applying temporary fixes and more on finding the core reason for the problem.
After the root cause has been determined, the business may rectify the issue or develop a fresh solution based on the severity of the problem. This tier of assistance indicates the maximum degree of technological understanding in an organization.
For example, a scenario that requires this level of assistance is a problem with custom-made software or features. If the issue cannot be solved at the earlier support tiers, it is then elevated to the individuals who developed the software.
External IT support
External IT support involves assistance from external sources for issues not resolved by the company. This is provided by agencies and vendors who offer support for specific offerings.
Finally, the last level of IT help desk support is the external IT assistance (level 4), involving support from external partners for issues not assisted by the company.
In this stage, IT assistance is offered by selected agencies and collaborators who are not part of the business.
A typical case could be your employees submitting a service request with a software provider regarding a problem they can't solve within the company, such as a server crash or security glitch.
Numerous vendors provide help desk services as a regular aspect of their offerings. This grants customers to get a specific level of assistance for a problem they might encounter.
How does an IT help desk support system work?
IT help desk software lets agents organize and manage support requests in an effective manner, so that agents don't have to do everything manually. This way, an effective system can cut down hours and help provide quality service.
Handling numerous customer tickets can be challenging for service desk agents. Although it is feasible to manage cases manually, agents can save a massive amount of time by using modern technology.
So to provide quality service and optimize operations, agents usually use IT help desk ticketing software, or a help desk support system.
In fact, a 2020 survey shows that 51% of highly successful customer support departments utilize a support desk tool, which is considerably more compared to low-performance ones.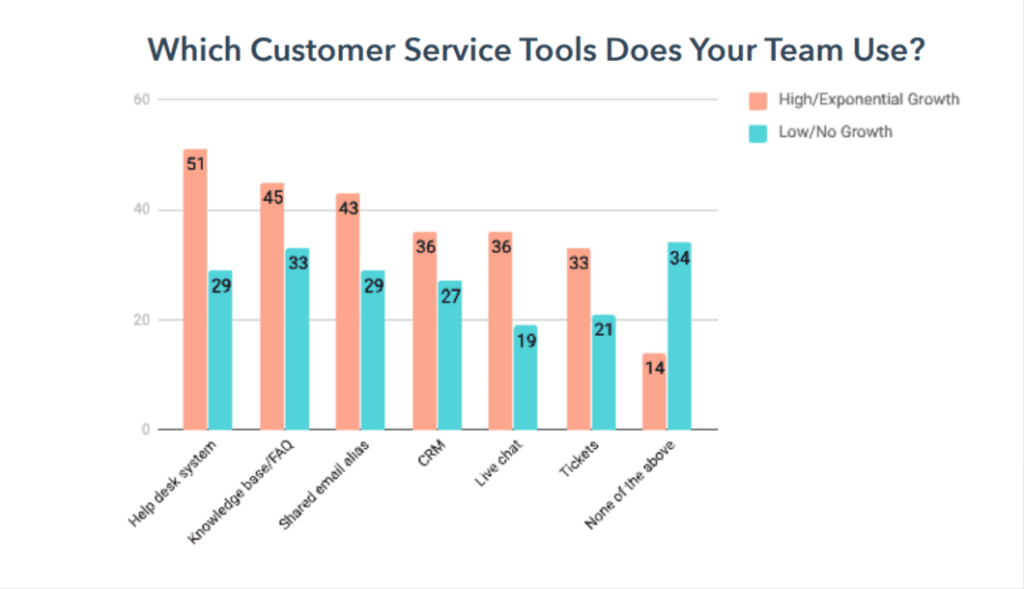 It doesn't matter how the service requests are received, whether through a chat message, email, or call, help desk software facilitates the categorization and management of every issue or grievance in an effective manner.
This way, it simplifies the handling of support cases and plays a role in delivering excellent service interaction.
What is IT help desk ticketing software?
An IT help desk ticketing tool gathers, arranges, and monitors support tickets that workers or customers send through various means. And it allows your team to handle all the tickets from one location.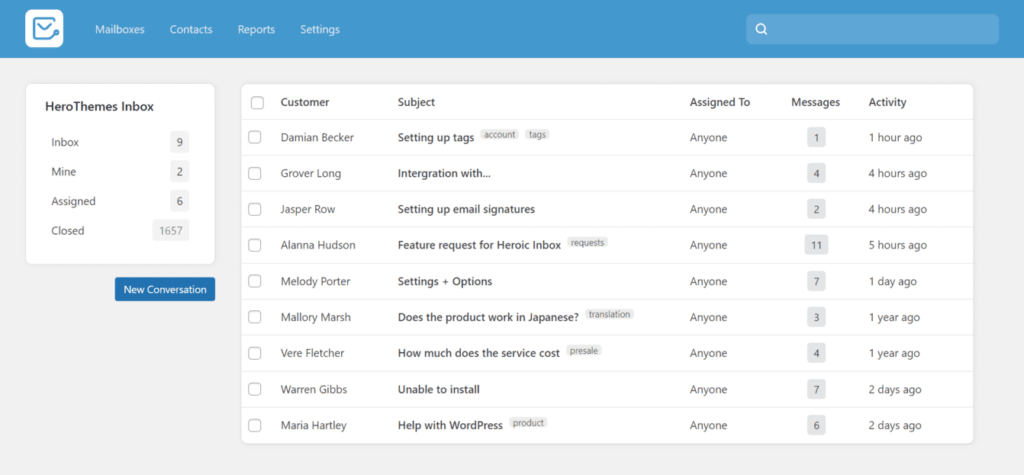 Most ticketing tools differ in their features, but there are some commonalities in how they work. An IT help desk platform typically gives a distinct ID to each ticket and then categorizes it based on the assistance required.
Let's say, for instance, a worker requires assistance in fixing his web network or repairing a buggy printer. In such a scenario, the help desk solution can categorize the problem and connect the user with an appropriate agent.
Not just that. It can collect all relevant email threads, messages, and call records concerning a particular request or buyer and send all this to the agent who is currently handling the customer's case.
This is really important, as 71% of buyers are counting on your agents to exchange information among themselves, so the customers don't have to recap their issues repeatedly.
To put it briefly, the key functions of an IT help desk support system are as follows:
Offers ticket management and tracking. It makes it simpler for agents to update the request status in real time
Collects important information on every ticket, concern, case, and employee problem
Eases the burden of help desk agents through self-serve mediums that allow people to solve their own problems. This way, users don't have to submit their queries
Allots and sends tickets to the best-suited agent or team
One more benefit of help desk software is that it lets agents anticipate incoming tasks and keep track of open tickets. If they skip any request, the software can notify them, so nothing slips through the cracks.
What are the benefits of IT help desk software?
The benefits of IT help desk software include reducing support expenses, lowering the burden on your team, and providing better quality support.
IT help desk support offers numerous advantages for your company. Here is a basic laydown.
Reduce your support expenses
By using an IT help desk system, you can optimize your current workforce and avoid employing extra support agents. If you already have an in-house staff, a service desk allows you to redirect them to other tasks that properly utilize their abilities and hours.
Less burden on your team
Technical assistance is critical for the success of a company. So you can use IT help desk support software to handle routine tasks and automatic functions.
This frees up time for you and your staff to concentrate on crucial activities that are essential to your business's functioning and success.
Better quality of support
A global study by Salesforce Research found that 83% of buyers wish to get an immediate response when reaching out to a business, an increase from 78% the previous year.
So if you're unwilling to spend on around-the-clock in-house help desk technicians, an IT support desk system is the perfect alternative. This is particularly helpful if your team operates in different time zones.
For instance, IT service desk software like Heroic Inbox includes an automatic response functionality. This lets you send a fast, preliminary reply to IT service inquiries.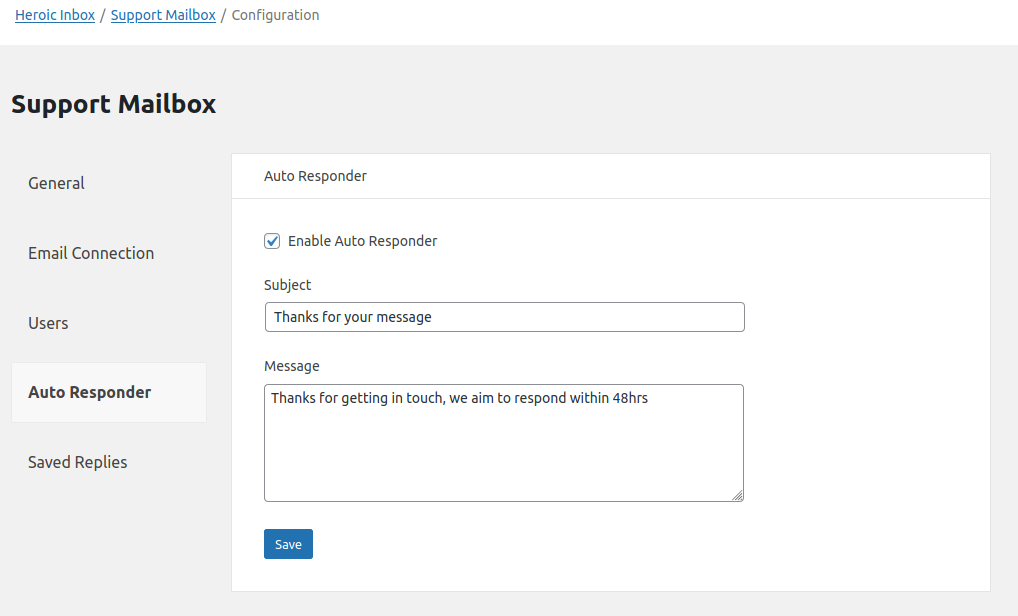 With IT help desk software, you can ensure that every support ticket is handled promptly.
Common questions about IT help desk support
Here are some frequently asked questions about IT help desk support and their solutions.
Should I pursue a career in IT help desk?
Absolutely. A profitable IT job usually starts at the service desk. Plus, the IT service industry is currently thriving. In fact, the worldwide IT services industry is predicted to be worth $2,013.6 billion by 2028, with a growth rate of 8.4% CAGR.
A lot of companies are growing their business and buying more tools and equipment to keep up with this expansion. And this hardware and software will need constant upkeep and troubleshooting. So in the near future, the demand for IT help center jobs will likely increase.
How much do IT help desk agents make?
The income of an IT help desk agent can vary based on the organization and location they are based in. On average, an IT help desk engineer makes around $45,000 to $55,000 per year.
They can get paid on an hourly basis as well if their employer allows it. Plus, there are other perks in this career. Factors like skill and education might also influence the pay grade.
Over to you: IT help desk support
To fuel your company's growth, you need to make sure your IT help center agents have the proper resources to offer appropriate assistance.
So by using an IT help desk system such as a combination of WordPress and Heroic Inbox, your team can offer prompt assistance and minimize downtime.
Whether it's a simple credential recovery or a complex system breakdown, this system can make you equipped to handle it all. Take it for a spin today to see how it can make a massive difference to your IT help desk support process.