How To Build A UX Research Repository With WordPress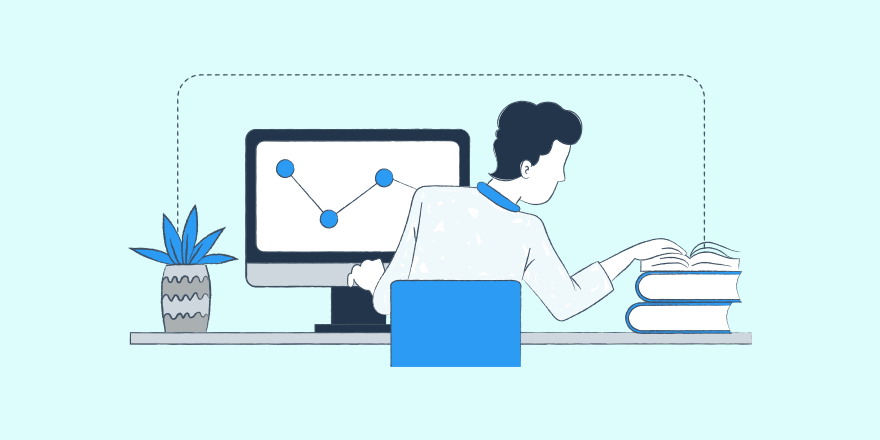 For website owners and marketers alike, user experience (UX) is critical investigative work.
It's the only evidence based route to determining exactly how your audience values your website's content.
But like many other scientific disciplines, UX is a cumulative effect.
In other words, it's benefits are seen as an end result (or the total sum) of very many tiny clues picked up along the way.
And therefore one of the most critical functions within the UX workflow is recording.
According to scientific sensibility, UX researchers are avid record takers.
As the theories they come up with are potentially gold, but until tried in the fires of a series of practical trials, those 'hunches' are unproven and pending valuation.
If, once tried, a UX theory is proven by a cause and effect related positive impact on ROI – then, what was an assumption should be banked in the forefront of institutional memory as proven fact.
Any theory that is otherwise, would be archived in the back office stores and used perhaps occasionally for the value of lessons learned.
Whilst this conventional wisdom might well be embraced and seldom challenged by marketing professionals and web scientists, the question remains…
"How do you build a UX research repository?"
With so many software applications to choose from and approaches to information architecture to adopt – the eventual answer is up for debate.
However, certain principles remain golden.
Web-based
Device responsive
Reliable
Secure
Content management
Scalable
Flat site structure
Hierarchical categorisation
Collaborative authorship
These system features enable UX teams and web marketing specialists the ease of use and peace of mind to do what they do best.
A common expert recommendation for such a software would be a content management system (CMS).
Purely for the fact that, by definition, that class of solution is purpose built to tick the majority of the boxes in the checklist above.
And so, if expert opinion of a CMS would be pursued, you'd find none better in the current online economy than WordPress.
WordPress CMS currently powers over 46% of all websites online and is a proven champion in the content management stakes.
Used by some of the most prestigious names in industry for various applications including internal knowledge bases – WordPress is in our opinion the most robust, yet flexible UX repository solution.
Plus, with a thriving plugin economy, WordPress also floats a boatload of features and specialist functions for customising a winning UX…for your UX team's data repository.
Here's a table of contents to our guide on how to build a UX repository using WordPress:
What is a research repository?
A UX (User eXperience) research repository is an digital reference library used by UX professionals for both storing and retrieving findings and supporting materials for enhancing their projects' user satisfaction.
Said simpler UX pros will use a repository to plan and track research.
On any UX project, you might have numerous contributors and as well as repository users – even interdepartmental – which makes more sophisticated demands of a repository software.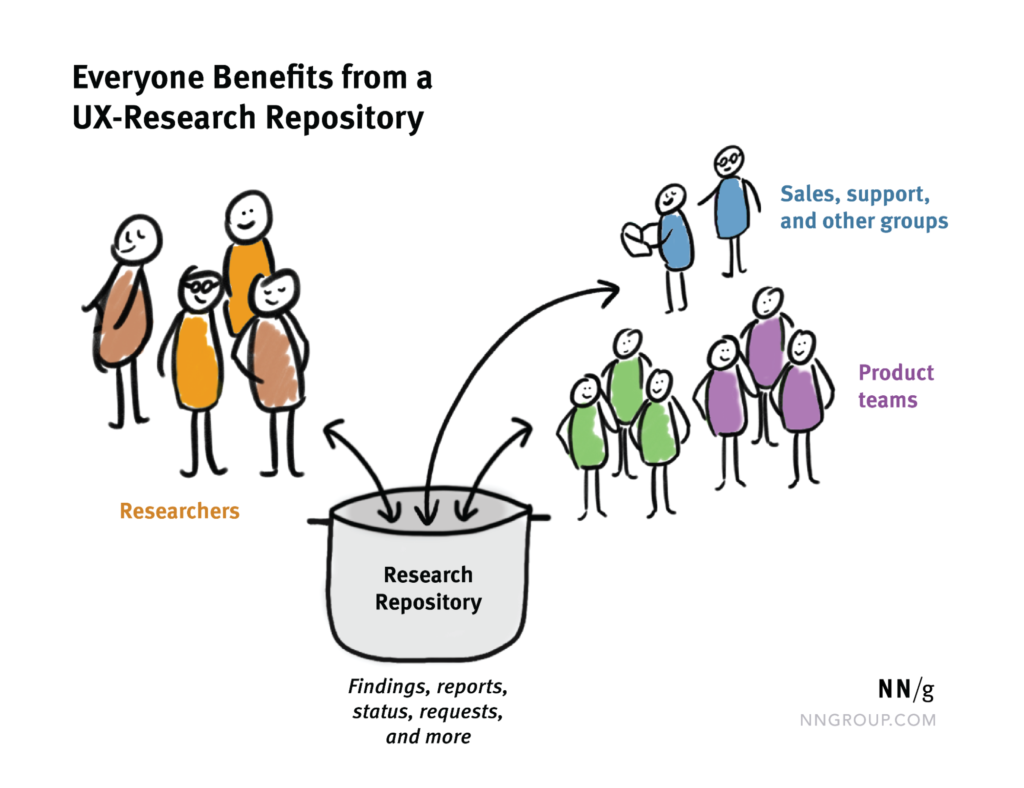 A UX research repository has two main themes of content:
Raw data (input) – the stuff that fuels thought and is the substance of investigation
Assimilated intelligence (output) – the intellectual constructs that are devised through analytically processing the raw data
UX researchers are the primary contributors to a research repository. Their works are often the inspiration which their colleagues in allied marketing disciplines draw on to validate their decision-making.
Here's a schematic of what those duties and their related products look like:
Each of these areas of competency seeds a variety of data outputs which are made available to the organisation via the repository.
Benefits of an UX research repository
Institutional data begins with the individual.
But if that's also where it ends, the result is critical institutional memory loss.
"…if past project owners are the only source of results, you risk losing valuable institutional memory when these individuals leave the company or get reassigned." (Jakob Nielsen, Nielsen Norman Group as quoted by Dovetail App)
The actual valuation of cost due to institutional memory loss is arguable.
But within the 'knowledge economy' where internal intelligence is the valued commodity to be traded – organisations who experience staff shake up, are losing mission critical matter.
Unforgivable, in a word.
Data types in UX
So, it's imperative that a front foot approach to knowledge retention and sharing is implemented in advance of any calamity or collapse.
Let's begin by identifying the various types of UX departmental data that a repository could hold:
Infrastructural: the typical org charts, SOPs and other organisational framework related documents
Research: strategy, planning, requests for research from other departments.
Data and Insights: reports, snippets, sightings, recordings, transcriptions, raw notes, artifacts – anything containing and conveying actual subjective observations or reasonings.
Analysis: proprietary outputs from 3rd party software systems, exported into shareable file format like CSV or Text, for example.
Contacts: panel or participant details, useful for follow-up
Centralised vs distributed UX data
Where institutions don't have a coordinated, centralised database for collating research findings and references, there are drawbacks.
One team member might use Google Drive, whilst another Dropbox. Naming conventions for file labelling, file types etc. are according as the individual chooses.
Sharing distributed data involves a patchwork quilt of collaborative practice that produces workflow friction through lost time leapfrogging various platforms etc.
A centralised data repository on the other hand, brings all an institution's data under one roof, giving the following benefits: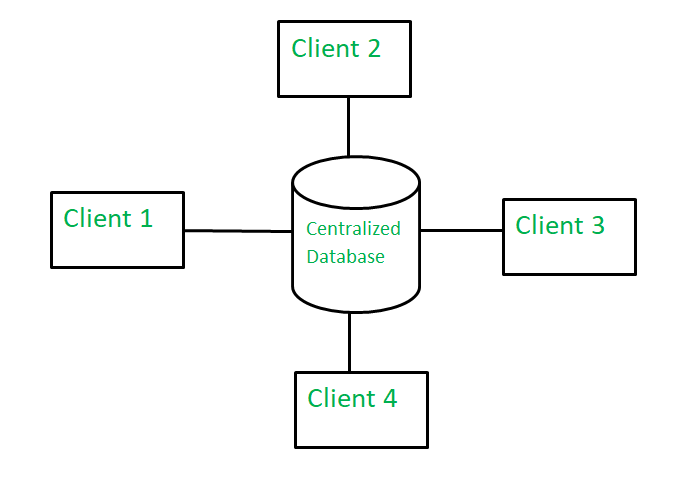 1. Data integrity
Users interface with a single system and are led by instruction to uphold particular data handling protocol.
A far more cohesive design.
This in turn helps to produce a standardised quality and arrangement of data for all stakeholders involved.
In other words, better data integrity.
2. Stronger ROI
The strength of a team is their uniformity.
A single database aligns organisational focus.
This in turn facilitates strategic singleness of thought and efforts, which will only improve return on investment.
With a clear view on the strategic importance of a single source UX research repository, let's take a detailed examination of the common parts…
Components of a UX research repository
UX repositories are specialised software programs.
The final implementation should arise from a feature rich platform, but shaped by deft customisations to deliver a solution that really fits the purpose and practice of the team using it.
Features
That said, there are commonly found 'features' (some more obvious than others) which perform the necessary functions that are required for most repository use.
Such features act as stepping stones which lead a system user closer to their desired data.
Design
And dovetailing functionality within the repository solution is design.
Visual constructs that determine how the front end presentation handles and enhances the professionals' ability to find the most suitable data item to satisfy what they need.
An example front-end UX research repository:
Here's an example front end of what a fully-featured UX repository might look like:
Plain, but mapped out in logical trickle-down, hierarchical order with 'swim lane' division of function and content.
Nielsen Norman Group, who authored this wireframe example, didn't have to reinvent the wheel though.
When looking at this set-up you probably saw a striking resemblance to an ecommerce site layout:
Search: Wide
Select: Narrow
Filter: Narrow still
Findings: "Got it!"
Just take a look at Amazon for confirmation of the theory: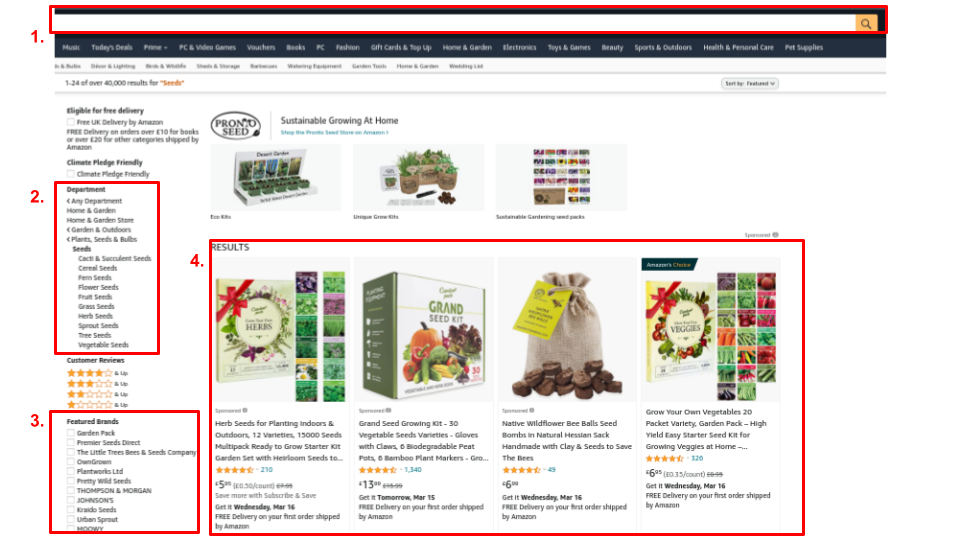 1. Search
2. Category Selection
3. Filter Products
4. Results
If it works for Amazom, why change it?
This is the simple overview.
However, if we only dig just a little deeper, we get to see how all system features compliment one another beautifully to the overall benefit of enhancing the performance of the UX research repository.
Easily accessible: firstly, user access is key. If users cannot access a system, no matter what the merits, you've already lost.
With organisational use, you'll want to consider: restricted or protected files or pages, custom views etc.
Also, device responsiveness – as the system might be accessed via various screen sizes and dimensions.
Portable data: exporting and importing data is a key compatibility issue with knowledge based systems.
So having a repository that can competently handle such transfers is critical to avoiding having your data marooned somewhere remote and unusable to staff on location.
Meta data and tags: detailed data tagging helps give pieces of submitted data identity within the sea of information.
Ascribing meaningful character to information will help the specificity of your UX repository search and find.
Input form: the cornerstone of the puzzle, if you don't put reliable, well-formatted data in – how do you expect to get it out?
An easily customisable input form that streamlines the data upload process for input users will only serve to encourage use and keep data standards high.
Search: …and now for the front end. With repositories, we always begin with search. This is the widest funnel entry point.
A kind of 'ask me anything (AMA)' approach that feeds off the individuals needs and allows them to voice their request without constraint.
LIVE search helps further by dynamically presenting the nearest matches as a dropdown display that hangs from the bar real time.
User feedback: as seen within the Amazon example above, integrating user feedback is a common feature in most ecommerce sites. Now, a UX repository has quite a different objective compared with ecommerce…or, does it?…
Feedback is used by merchants to credibly and objectively recommend the product in question. This has been seen to increase sales conversion.
Can such a practice in a UX research repository lead to increase user conversions?
Why not?
Analytics: a UX professional should never have to be sold on the value of user observation.
An in-built analytics engine would add serious commercial value to a UX research repository.
Flat site architecture: immediacy is a key factor in the enhancement of software system use.
The longer the wait, the greater the friction for the user.
And flat site architecture, again commonly used by ecommerce vendors to get customers to the product ASAP, is a leading method is assisting the quickest route to finding and discovering data.
Hiearchical categories: a checklist of the main categories of data to select from allows system users to leap into a theme and get immersed themselves.
This is useful for the occasions where users are not looking for anything in particular but are willing to browse their way through material to enrich their own knowledge base.
Related content links: cross-linking relevant data points is a valuable feature within any data repository or knowledge base.
It helps to join dots that otherwise wouldn't have been associated or might have been overlooked at first pass.
And that concludes the UX repository components.
Now, how would you go about building one of these?
Building a UX research repository with WordPress
You need a platform.
A wider framework software that has the in-built toolkit off the shelf without coding that immediately get your project off the ground.
In the case of a content heavy web project like a UX research repository, the ideal instrument of choice is a content management system (CMS).
And among the world's best CMS software, WordPress is the most popular (over 60% marketshare) and with a hugely successful ecosystem of 3rd party plugins
It's a robust, easy to use content management system with multiuser capabilities.
Ideal for a collaborative UX research project.
Here are some best practice UX repository software features – complete with solutions of how they can be achieved using WordPress:
Hierchical category architecture and index root page
Web forms
Workflow automation
Display posts
Faceted, filtered search
Hierchical information architecture: instantly set-up a category based data index of UX research submissions. A flat site architecture to offer the most accessible arrangement of content for users – enhancing deliverability and finability.
Use the Heroic Knowledge Base plugin to simply deliver a branched, index-like presentation for your UX repository. With the home page as the root, allow users the benefit of browsing content at a glance to the optimising of user satisfaction.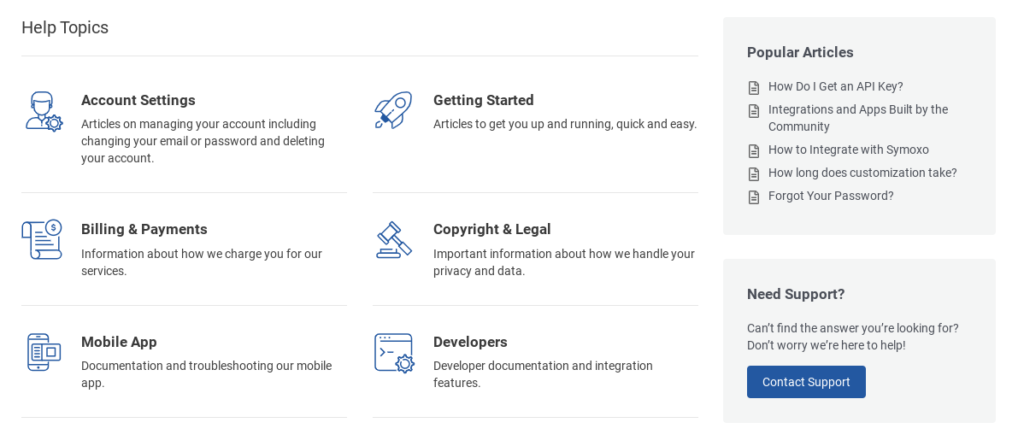 Web forms: build feature rich, admin enhancing web forms for managing data input and upload to the repository. Add permission based rules to a distributed team of authors, plus include advanced features like conditional logic for streamlining use.
Use the Gravity Forms plugin to produce advanced web forms capable of customizing your user upload and submission experience.
Workflow automation: support your article submission process with automated rules to gate approval or rejection. Integrate web form submissions with back-office automation controlled by emails to moderators to add authorship quality control.
Use the Gravity Flow plugin to systematize your web form submission approval with ease. A custom extension for the Gravity Forms software, this add-on will help you coordinate first class UX research submissions – every time.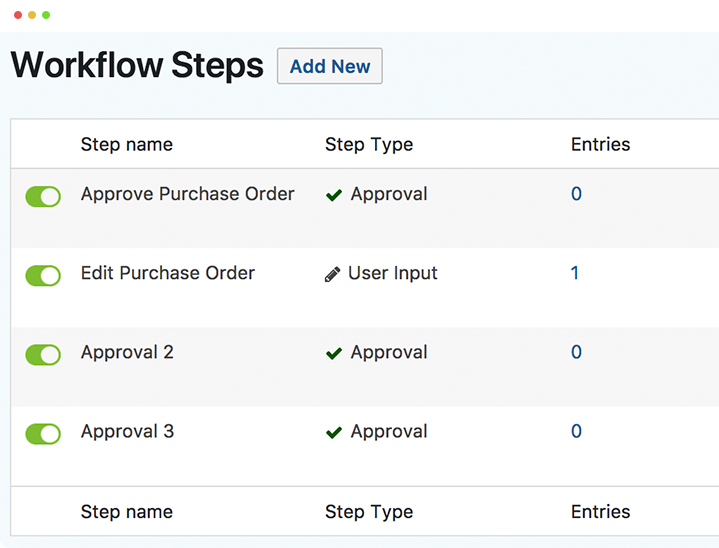 Faceted filtered search: implement a highly granular search experience for your users, enabling them to query the repository with varying degrees of specificity.
Use the Facet WP plugin to simply convert any WordPress generated post list into a fully faceted and filterable search experience.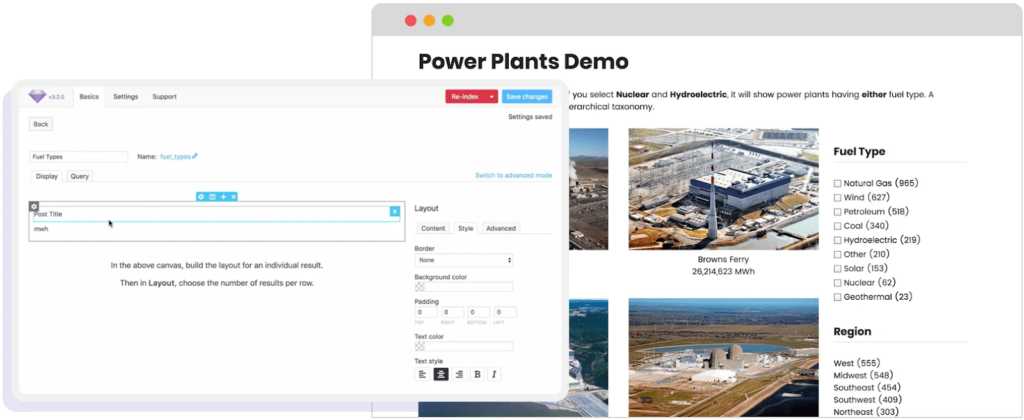 User feedback: collate user ratings and open-ended feedback for UX research articles offering insight to improvements. Highlight particularly useful submissions with recommendations and upvotes.
Use the Heroic Knowledge Base plugin with its in-built user voting system and conditional feedback form for a non-invasive method of picking up on popular user opinion.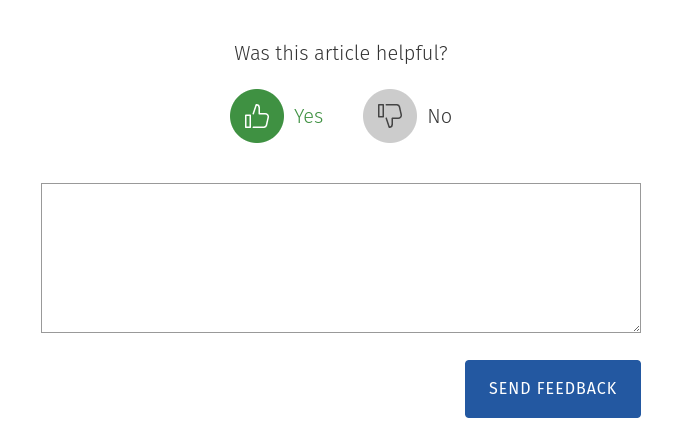 LIVE Search & Analytics: head-off your repository functionality with a LIVE search bar to draw out of users their desired results. Monitor search input for deep user insights and to validate content improvements.
Use the Heroic Knowledge Base plugin with in-built LIVE search bar to bring the most suitable entries to the user's fingertips before they hit the return button.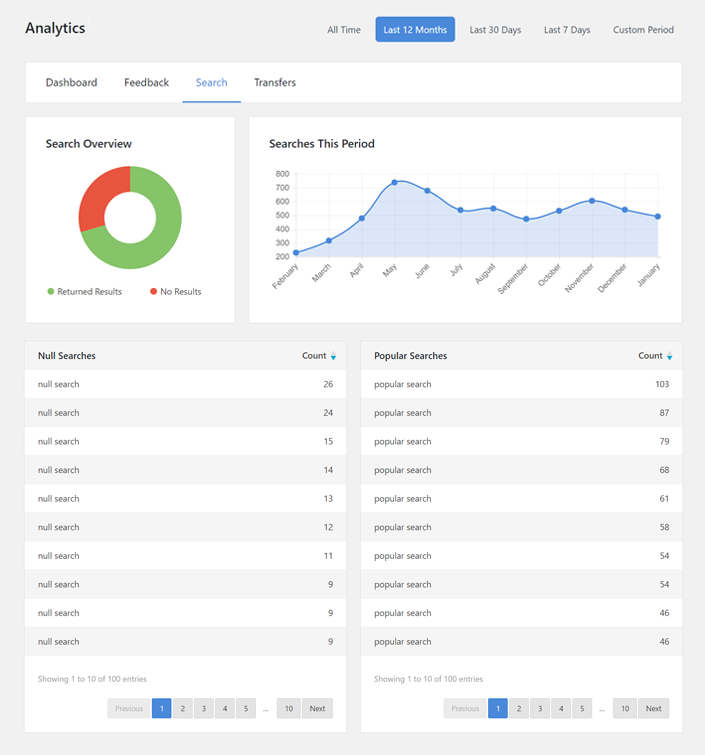 Customer support: set-up a shared adminstrative inbox for fielding any user enquiries and/or participant support tickets.
Use the Heroic Inbox plugin to drop in a collaborative inbox directly into your WordPress dashboard, removing the need for switching browser tabs to move between website and email client.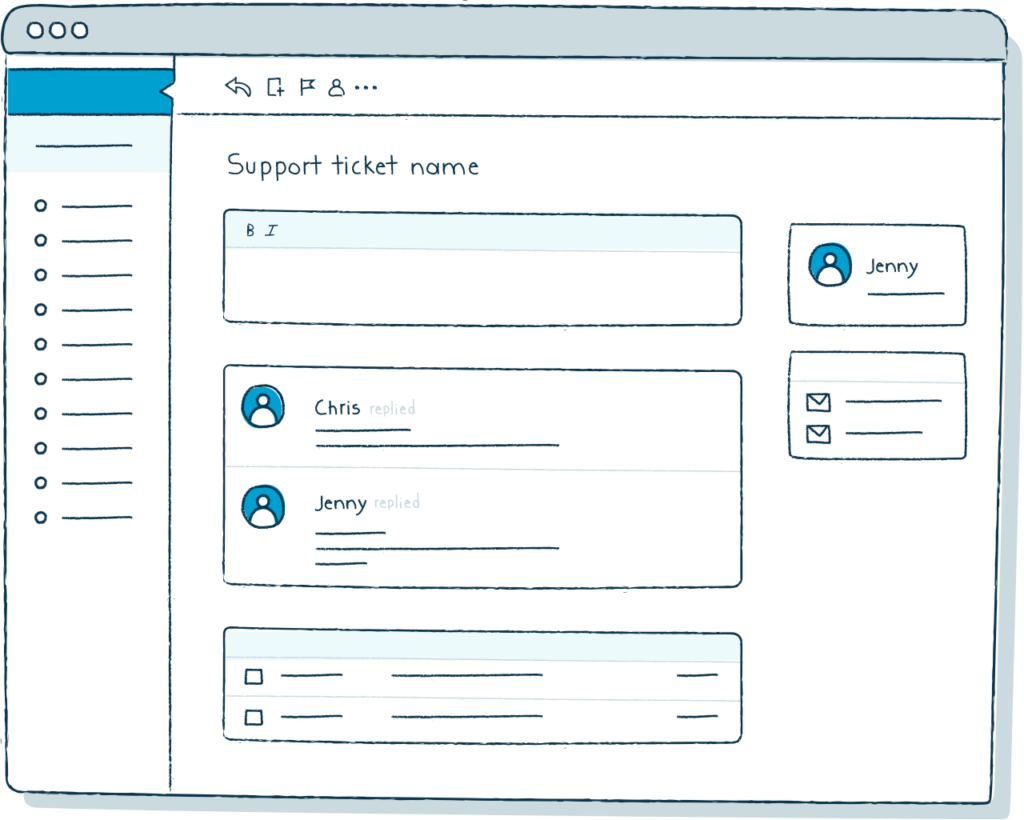 Take home points
WordPress is an obvious choice for developing a UX research repository.
It's free (open source), is a content managemnet system that can be configured for collaboration and tailored to perform many custom functions.
The plugins recommended above enable you to quickly (and without code) deliver a repository much like the Nielsen Norman Group example – and with all the robust reassurances of an enterprise solution.
It's malleable, easy an fun to use and can be scaled to meet the demand of a growing solution.
Follow the steps above to get started today.