7 Best WordPress Search Plugins Compared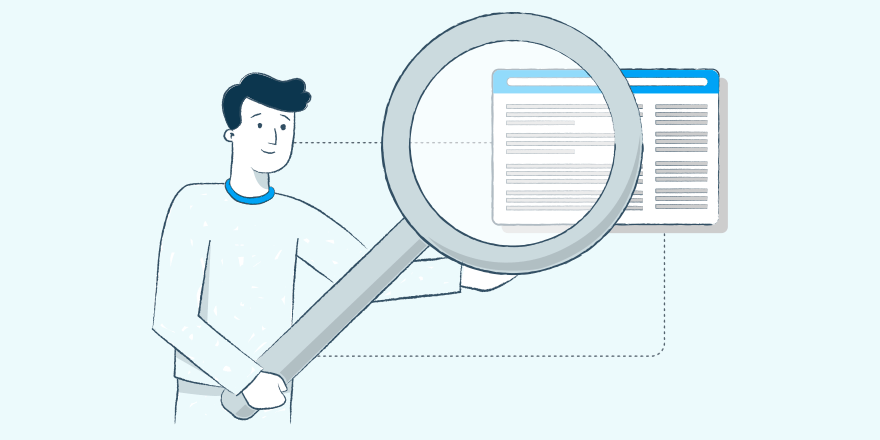 A properly functioning search system is an important part of every website. Especially when it comes to online stores, magazine blogs, news websites, forums, and directory websites, the search system is a crucial element for providing effective user experience.
For example, if you have an online retail store, you'd want your customers to quickly find the products they're looking for. And possibly make things easier for them by providing auto-suggestions and product previews in the search.
Unfortunately, WordPress doesn't provide you the necessary tools to create such a user-friendly search system. Most of the time, you're left with the default search function that comes with your WordPress theme. And that only helps to a certain extent.
In order to create a more responsive and useful search system, you'll have to install a third-party WordPress search plugin. Today, we're taking a look at some of the best options for creating powerful search systems in WordPress.
Let's see which search plugin is best for your website.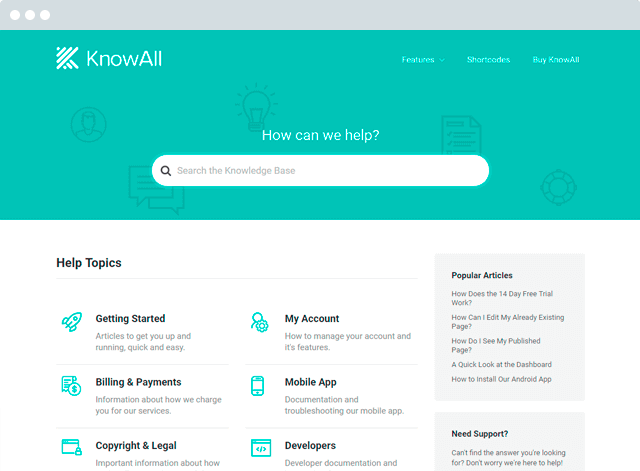 Create a Searchable Knowledge Base - The Easy Way!
Build a knowledge base and help your customers help themselves.
Get the Theme
Why Use A WordPress Search Plugin?
The default search system available in WordPress is only capable of searching the title and the content of posts. This can limit the capabilities of your website or store.
If you have an online store, your search system should be able to scan product pages and details to offer better results to customers.
For example, our knowledgebase WordPress theme KnowAll has a custom search engine that offers instant suggestions to searches. So that users can find solutions to problems and articles before they even finish typing the search.
For a knowledge base website, such a feature can drastically improve the user experience. The same can be applied to an online store, a forum, or even a blog or a news website.
At the moment, the only way to integrate a better search system is to use a third-party plugin.
SearchWP vs Relevanssi
When it comes to search plugins, there are many different options you can choose from. However, you only have to worry about choosing between two plugins.
SearchWP and Relevanssi are arguably the two most popular search plugins available on WordPress. One is free and the other is a premium plugin. One is quite difficult to setup and the other is beginner-friendly. Let's see which is which.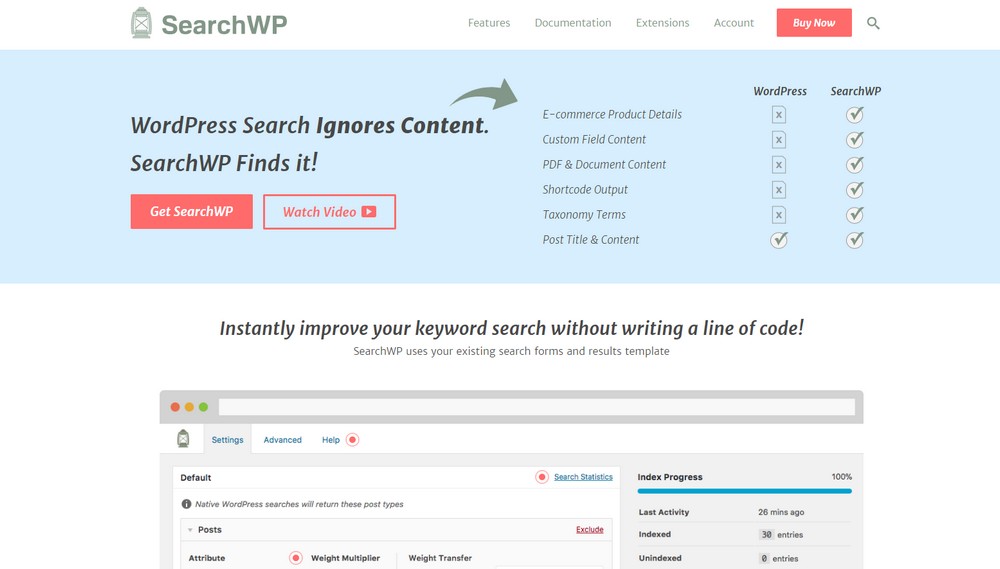 SearchWP is the go-to choice for adding advanced search systems to websites, especially when it comes to eCommerce and business websites.
SearchWP is a premium plugin with a much deeper level of search capabilities. It can even scan and search for content in PDF documents.
Main Features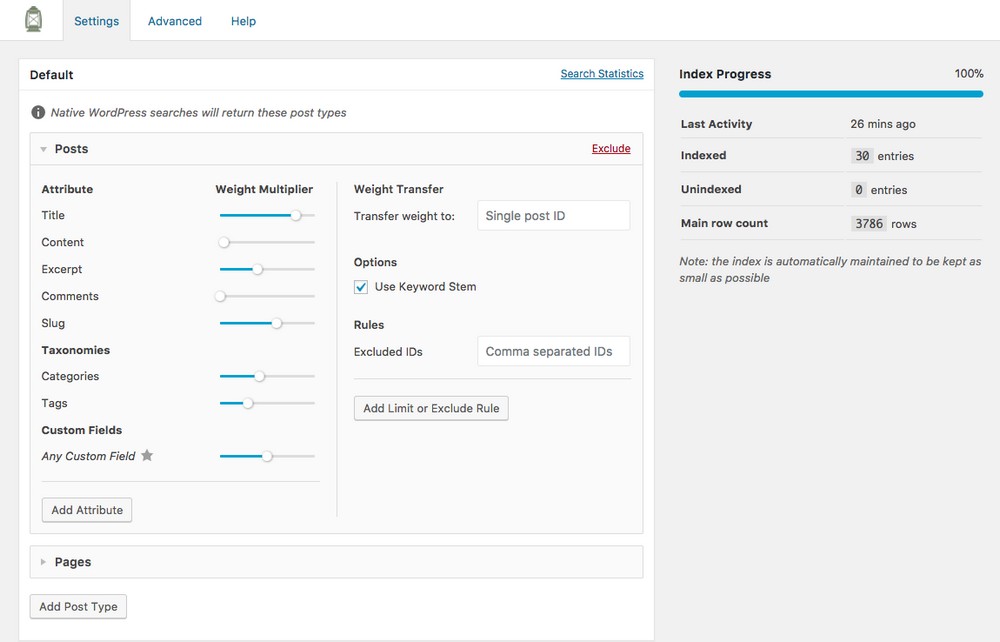 Ability to install and setup the search system without coding
A deeper level of search index with support for WooCommerce products, PDF, metadata, and more
Get detailed insights on user searches and search terms
Integration with WooCommerce, Easy Digital Downloads, bbPress, and more
Benefits Of Using SearchWP
Automatic Integration: The plugin automatically integrates with the default WordPress search system. There's no need to edit code.
Multiple Search Forms/Engines: Using SearchWP, you can create and configure different search engines to provide specific types of results
Customizable Algorithm: SearchWP search algorithm is highly customizable. You can even choose how search results are ranked.
Exclude Results: You can also choose to exclude specific results from searches.
Downsides To Using SearchWP
Expensive Pricing: SearchWP has divided the availability of extensions into different pricing plans. Which can be inconvenient to small business websites.
Limited Multisite Support: SearchWP doesn't support global search for multisites. You need to install the plugin individually on each site.
Pricing Plans
SearchWP pricing plans start at $99 per year with standard extensions. The $149 per year plan includes WooCommerce integration, custom results ordering, and metrics. The $299 per year plan lets you install the plugin on unlimited sites with all extensions.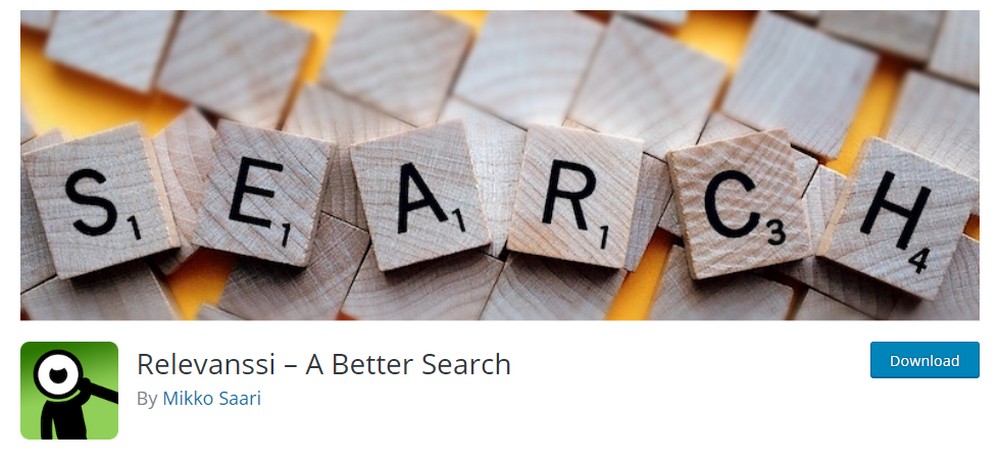 Relevanssi is the biggest competitor to SearchWP plugin, mainly because it includes a generous free plan that pretty much covers all the features of the SearchWP basic plan.
Unlike SearchWP, Relevanssi supports multisites as well as membership plugins. However, it does have a complicated setup process.
Main Features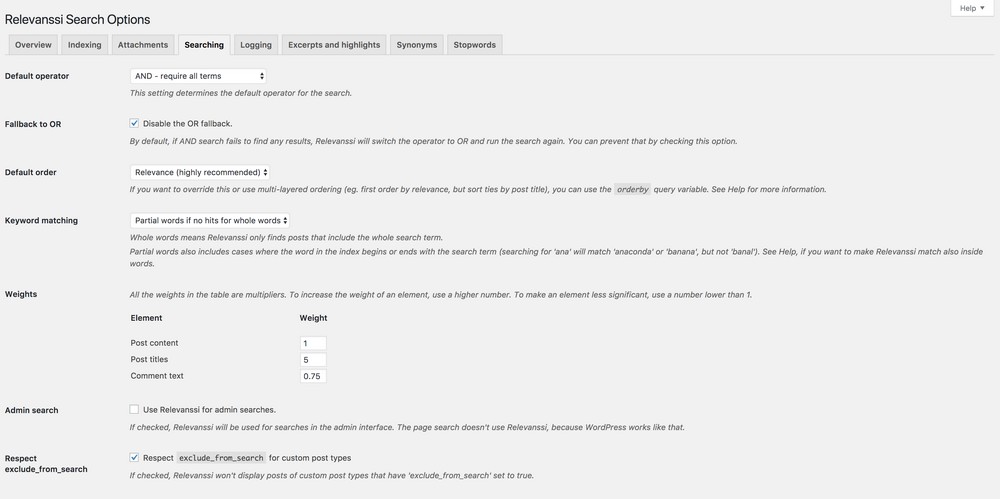 A generous free plan with lots of great features
Ability to search for phrases, comments, tags, and more
Supports integration with popular membership plugins
Includes autocomplete-style search suggestions
Benefits Of Using Relevanssi
It's Free: The biggest benefit to using Relevanssi is that the free plan is more than enough for small blogs and business websites.
Search Results Based On Relevance: Relevanssi also shows search results based on relevance to the search terms. Not the publish date.
Deeper Indexing: The plugin supports indexing of almost all types of content, including PDF, documents, ePub, shortcode content, and more.
Plugin Integration: Relevanssi supports integration with various plugins such as WPML, a2Member, WooCommerce, and more.
Downsides To Using Relevanssi
Advanced Setup Process: The settings page of the plugin is quite difficult to understand at first glance. And requires a bit of technical knowledge to fully setup the plugin.
Heavy Resource Usage: The plugin page has a warning that mentions heavy database space usages in hundreds of megabytes.
Plugin Conflicts: Relevanssi doesn't work well with many third-party plugins such as BuddyPress, BeaverBuilder, NextGen Gallery, and Sensei
Pricing Plans
In order to access the more advanced features like the ability to index PDF documents, multisite support, and more you'll need the premium version of the plugin. It costs $99 per year or a one-time price of $349 for a lifetime license.
Top WordPress Search Plugins
There are also many other search plugins that are worth checking out.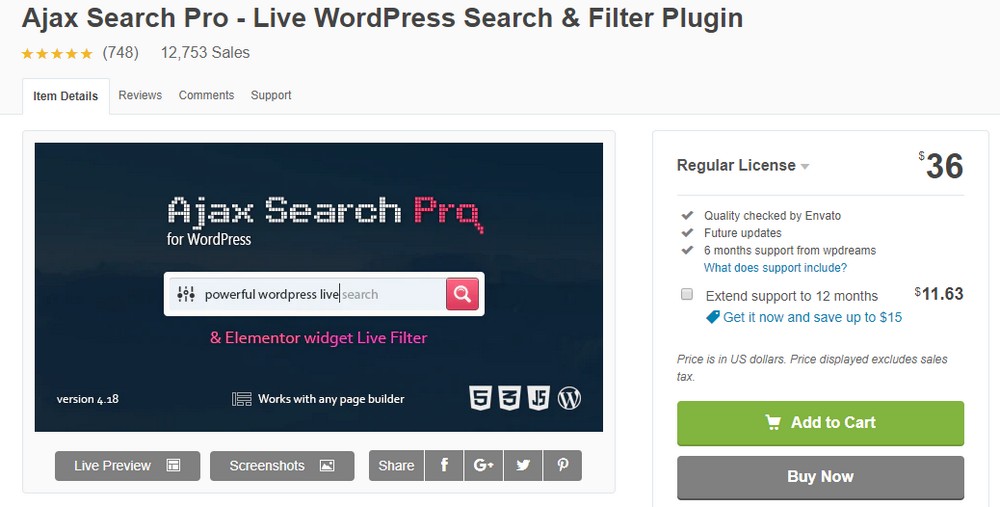 Ajax Search Pro is a premium search plugin that comes with a built-in filtering system. You can use it to create a product filtering system for online store websites, directories, and more.
This plugin is also compatible with page builders such as Elementor and WPBakery page builder. And lets you create multiple search bars as well. This makes it a great plugin for web designers and developers for making advanced search systems for client websites.
Main Features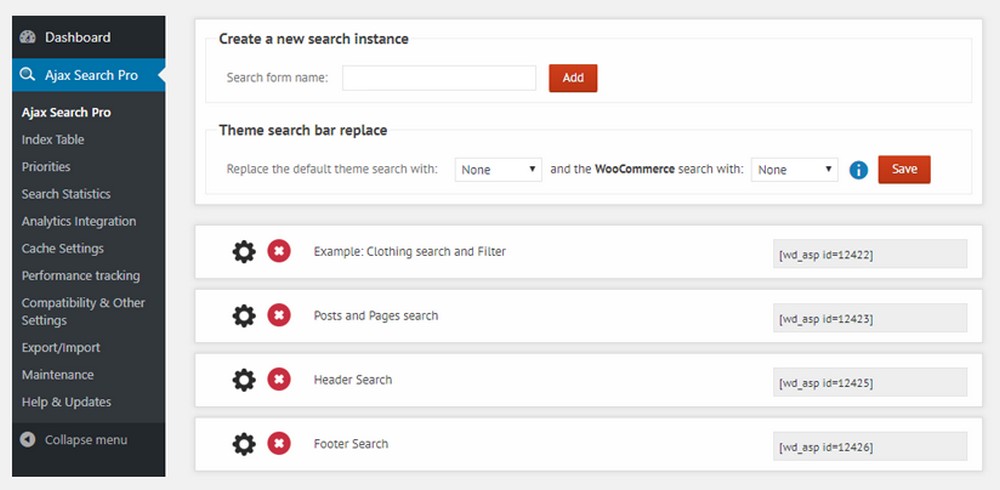 Advanced search functions with a simpler setup process
More than 400 options for customizing the search system
Choose from 60 different theme styles for search form design
Supports WooCommerce and multisites
Customizable indexing with support for all content types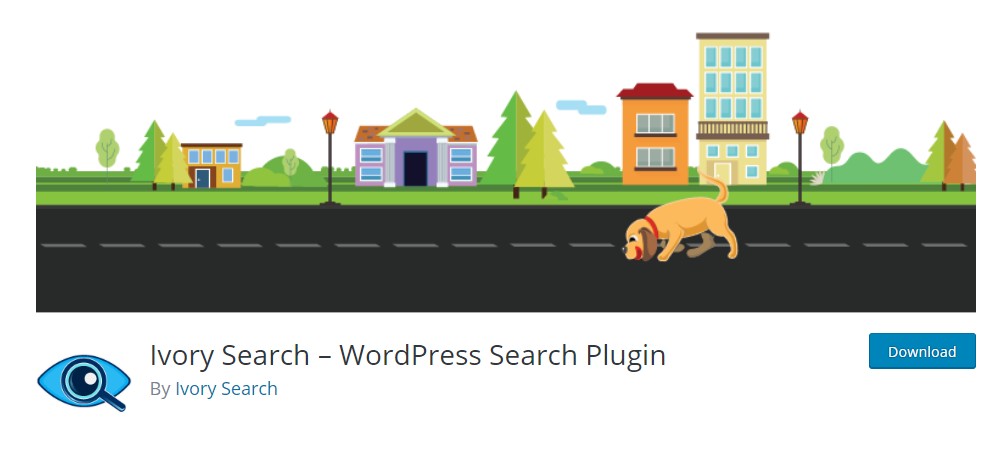 Ivory Search is a great free search plugin you can use to replace the default search system with a better one. The plugin allows you to create custom search forms with Ajax support.
Ivory Search plugin also includes lots of options for customizing the search system to exclude search terms and index different content types.
Main Features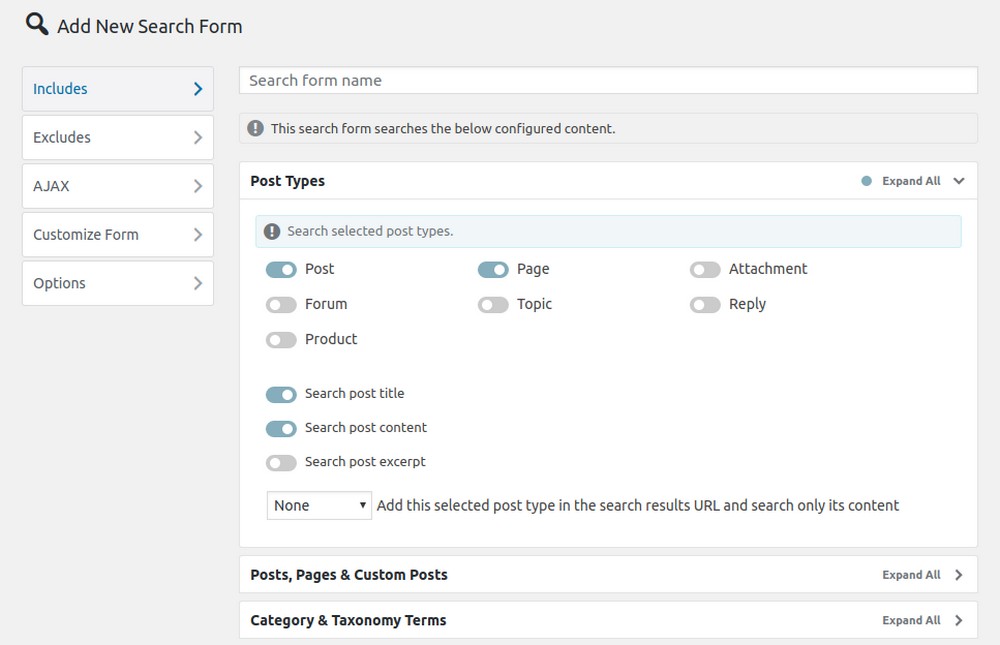 Beginner-friendly setup and settings page
Supports searching of WooCommerce products, images, and file attachments
Create unlimited search forms
Ability to customize each search form to your preference
Integration with bbPress, WPML, Polylang, WooCommerce, and more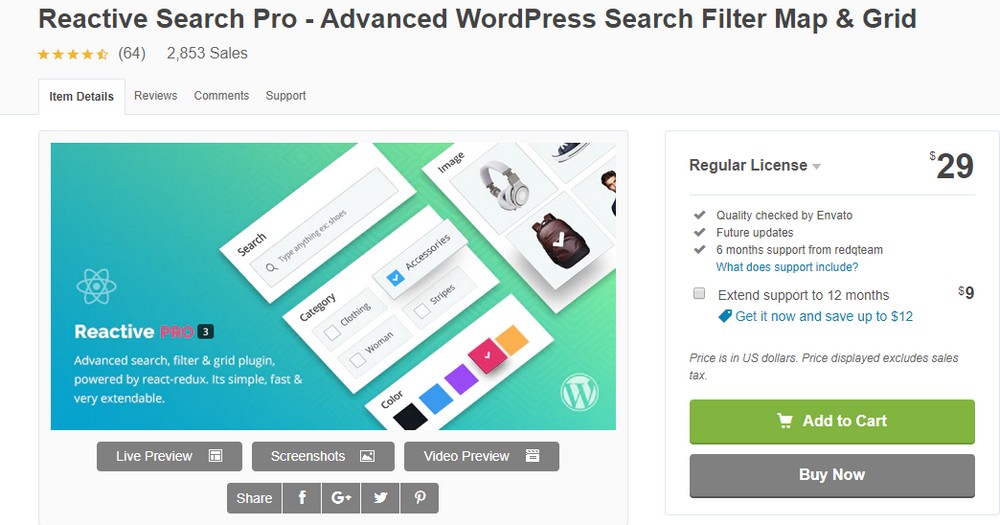 This premium search plugin comes with lots of unique and advanced features. It has a highly customizable search form with different filters. Making it the perfect choice for various types of websites including online stores, real-estate websites, classifieds directory websites, and more.
One of the best features of this plugin is the drag and drop search form builder. You can use it to design your own custom page form with different filters.
Main Features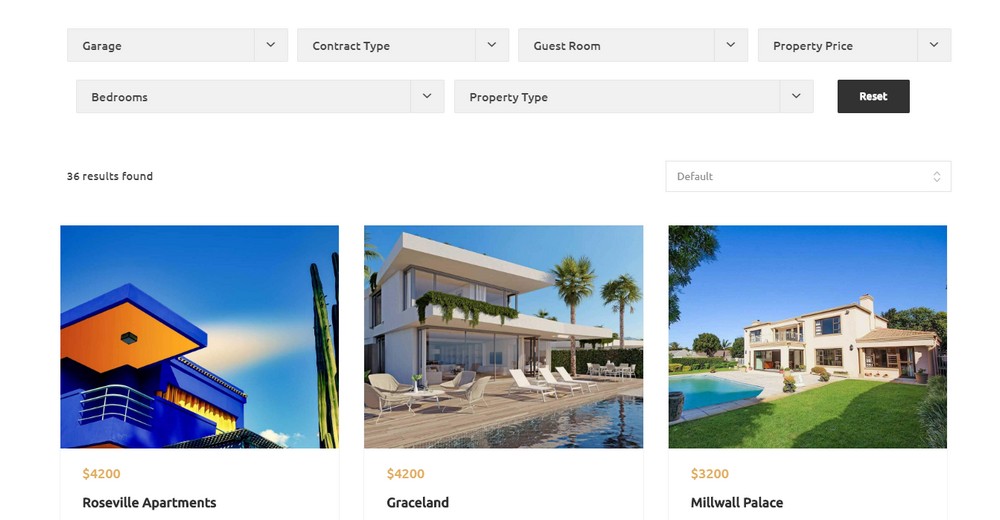 Beginner-friendly setup and search form builder
Customize search form design to your preference
Choose from 15 different attributes for search filters
Map integration with auto-complete location suggestions
Integration with WooCommerce, BuddyPress, EDD, WPML, and more
As the name suggests, this search plugin is specially made for adding a product search system for WooCommerce stores.
The free version of the plugin includes all the necessary features you need to setup an effective search form for a small online store. For bigger retail stores, it has a premium version with faster scanning/search system.
Main Features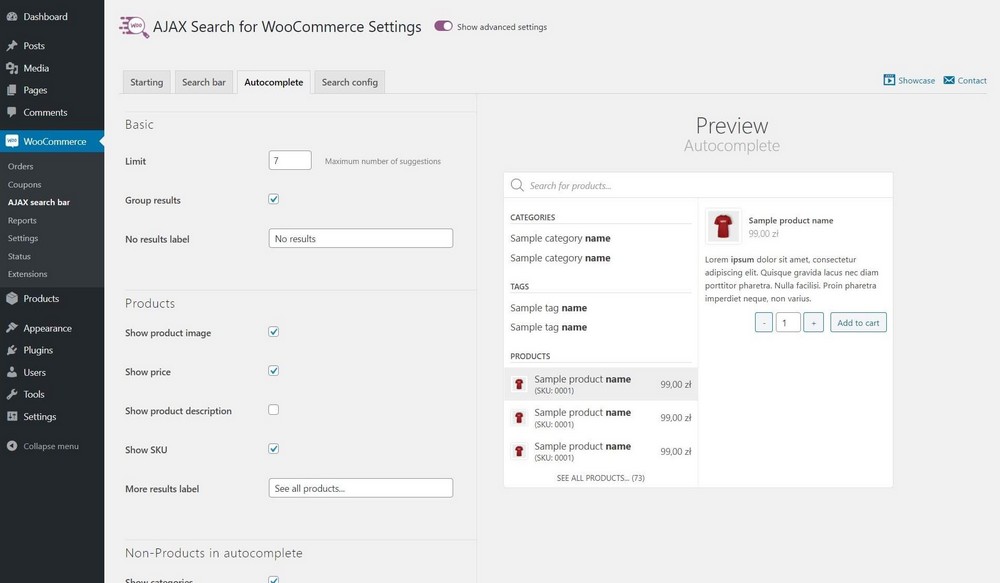 Full integration with WooCommerce stores for searching products
Features mobile-first search form design
Embed search forms anywhere using shortcodes or widgets
Accurate search results ordering with custom algorithm
Supports Google Analytics and WPML plugin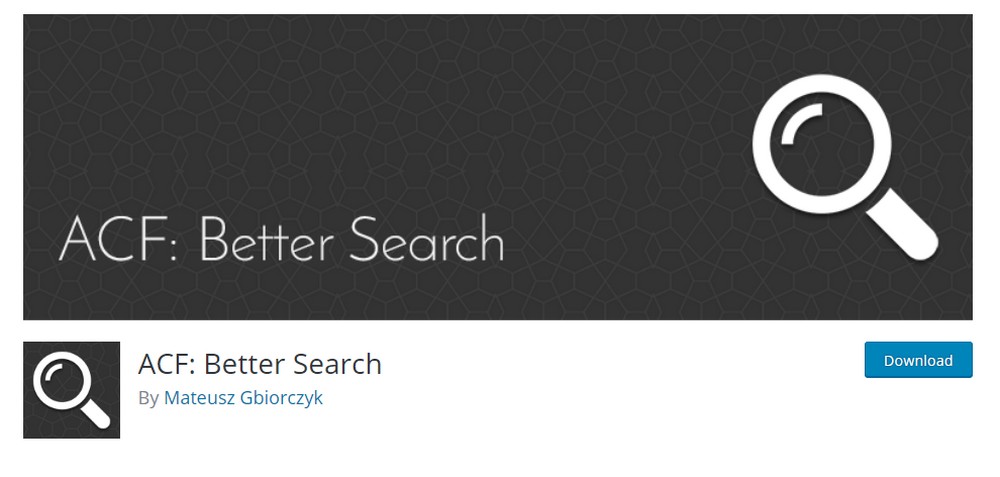 Inspired by the popular Advanced Custom Fields plugin, ACF Search plugin adds a few custom search fields to the default search system on WordPress.
This plugin features a very basic number of features and it's very lightweight. Making it a more suitable option for small websites, blogs, and personal websites.
Main Features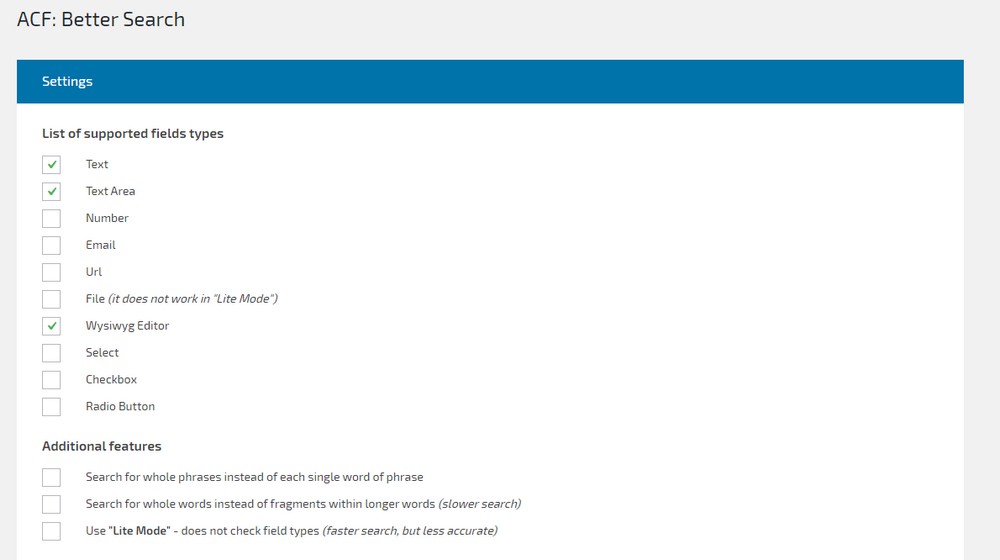 Easily install a simpler search form with custom fields
Lightweight design with faster search
Includes multiple search field types such as text, email, URL, and more
Completely free to use
Which WordPress Search Plugin Is Best?
SearchWP is clearly the best option for setting up a more effective and powerful search system. Its' beginner-friendly setup process and the simpler settings page makes the plugin suitable for both website owners and developers.
Relevanssi is a great free alternative. Other than its' complicated settings page and the limited functionality, it's almost as good as SearchWP.
We'll leave it up to you to decide which plugin is suitable for your website. After all, it will depend on the type of website you have and the goal you're trying to achieve.
If you're building a knowledge base website, you should definitely check out our theme and plugins collection. Hint: Our KnowAll theme comes with a better search system built-in.