5 Powerful Lessons From Amazon's Returns Policy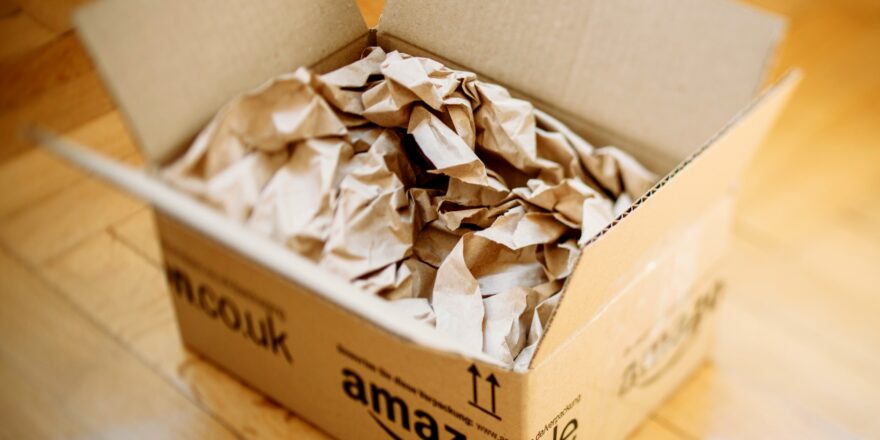 When it comes to dealing with instances of returns and refunds, many companies find themselves ill-prepared. This lack of preparation takes the form of clumsy support interactions when customers reach out with such requests.
In this post I'm going to share the tricks you can learn from Amazon to increase sales, reduce returns and improve customer satisfaction.
Amazon is known to have one of the most customer-friendly return policies in the eCommerce world. With easy to read and understand return and refunds terms, Amazon makes it incredibly easy for customers to return products and get refunds.
Let's take a detailed look into how Amazon handles such situations and the 5 key takeaways you can immediately apply to your business to make it more customer-friendly.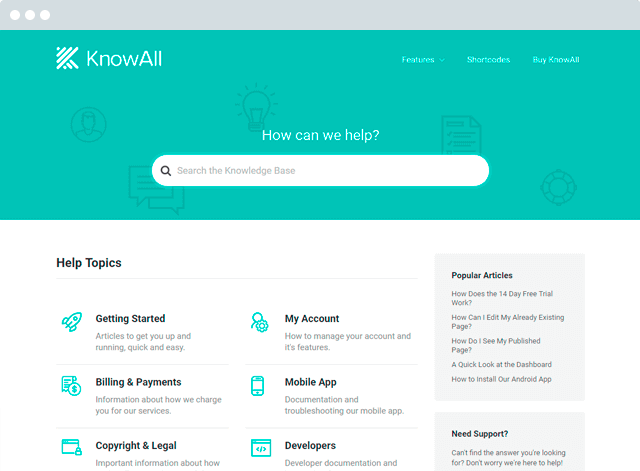 Create a Knowledge Base - The Easy Way!
Build a knowledge base and help your customers help themselves.
Get the Theme
1. Make return and refund information readily available
Amazon has a dedicated 'Returns and Replacements' area, a central place for their returns documentation.
There's a ton of support content that empowers users to find answers to most of their queries. With this content, they don't have to email their questions to the support team or wait in long chat support queues.
This is easily accessible in the website's footer:

Unlike Amazon, many online stores don't write the much-needed support content and FAQs.
Or if they do, they bury their policies in long, barely-organized content or a general support articles' dump. Some sellers go so far as to add it to their Terms & Conditions.
By doing do, these sellers compromise their chances of nurturing a good customer relationship.
A customer shouldn't have to dig through a website to find information. A link to a returns page in the footer and a well-organized knowledge base with returns and refunds information should be easily accessible to them.
As the first step toward this, add a knowledge base to your store.
Using a product such as our Heroic Knowledge Base solution to add an organized knowledge base and categorize support queries such as returns and refunds. If your users have any questions about these, they can simply search for their questions and find the answers themselves.
These won't just reduce the burden on your support staff but will also improve your buyer's experience.
If adding and integrating a knowledge base looks like a lot of work, at least address your returns and refunds in your FAQs. You can use KnowAll to add an elegant and responsive help section to your store.
No matter how you do this, just make sure you offer handy access to your buyers for all such information. Don't make them raise support tickets for simple queries. If you do, you'll only frustrate them further.
2. Offer quick and simple returns
When a user clicks on the 'Returns and Replacements' link, Amazon shows a user how easy it is to return process a product. This is comforting to first time customers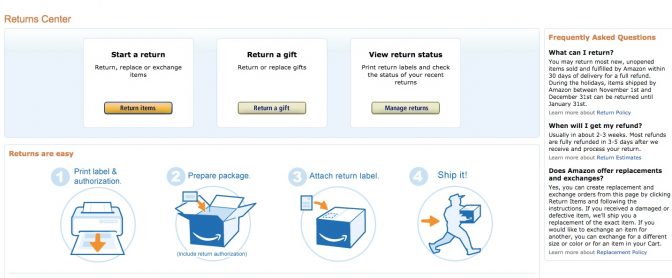 As you can see in the screenshot, Amazon displays its top FAQs on returns, refunds, and replacements on this page. By making such self-help content easily available, Amazon ensures that its customers don't have to contact support for simple queries.
The most important thing to note here is that there's no need to call a customer service representative to submit a return request. A customer can initiate returns/refunds on their own. Amazon also makes it simple for customers to have their items exchanged or repaired if the orders are eligible for these.
Test your return and refund process. See how many steps you make your customers go through to make a return and if there's a need to contact support about it. If you find the process to be lengthy or difficult, improve it. Bear in mind that a customer who is returning a product or seeking a refund is already not happy with you. Don't irritate them further.
3. Set reasonable refund policies
Most retailers have one generic return policy that applies to all orders, but Amazon.com has different policies for different types of orders and return scenarios.
Amazon's refund policy says:
When you return an item, your refund and how your refund is issued may differ based on the condition of the item, how long you've had the item and how the item was purchased.
Amazon knows the value of making these exceptions and allowances to its normal return policies. This boosts its chances of maintaining long-term relationships with customers by going above and beyond what most retailers would do under such circumstances.
So see if you can make your refund policies a little more flexible to improve your customer experience.
4. Take full responsibility (even for third-party sellers)
As you'd know, Amazon is a marketplace on which several manufacturers and retailers (or third-party sellers) sell their products.
Amazon, however, has little to no control over how a third-party seller conducts business through its shop but still protects its customers with its A to Z Guarantee (which makes an appearance in the Amazon logo).
With this guarantee in place, customers are protected even when a third-party seller fails to deliver an item or ships a damaged product and so on.
Amazon's A to Z Guarantee states:
Customers who pay for purchases from an Amazon marketplace seller via the Amazon.com website are eligible to receive up to $2,500 of the purchase price, including shipping charges.
If you do business with third party sellers and if they fail to deliver on an order, you should own it up because the customer trusted your platform for buying.
5. Think in terms of customer satisfaction (and retention)
If a customer makes just one purchase from an online store, it mostly never means profit for the store? The money made from this sale barely covers the acquisition cost of bringing that customer to the store.
True success lies in getting a customer to buy again and again.
So the keyword here is 'retention'.
And this is what Amazon focuses on – nurturing long-term relationships with customers.
Amazon's returns and refund policies help underpin this.
They're framed such that they take most of the pain out of the not-so-great experience of having to return a product (or request a refund).
And because Amazon has invested a lot of thought into entertaining and processing such requests, it doesn't lose customers even when the customers have to go through this unpleasant experience.
Just like Amazon, you too need to offer a consumer-friendly return policy that focuses on customer satisfaction. Doing so alone can mean the difference between losing a dissatisfied customer or earning a customer's loyalty for life.
Wrapping it up…
By following Amazon's footsteps and building user-friendly return and refund policies (and placing them prominently on your store), you can improve customer retention, reduce the pain and uncertainty of returns and improve customer satisfaction.
Have you ever ordered a return or refund on Amazon? What was your experience like? Do share in the comments!