7 Best Amazon Affiliate WordPress Plugins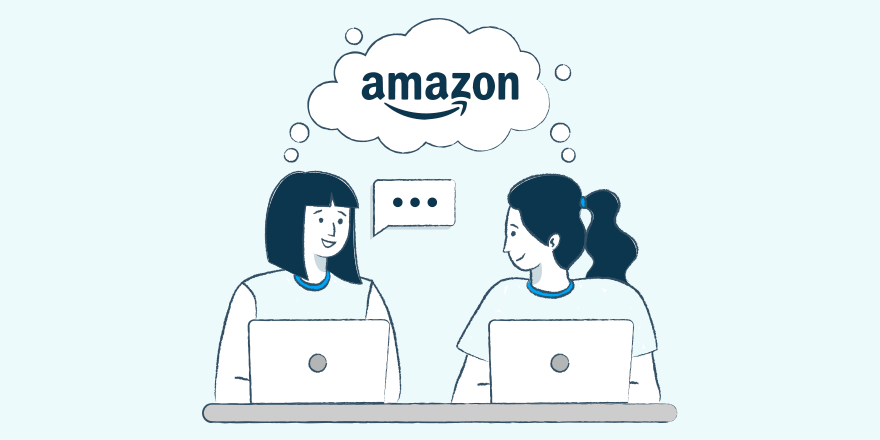 Affiliate marketing is arguably the best way to make money online with little to no effort.
When selling affiliate products, all you have to do is place the affiliate links and bring traffic to your website. You don't have to manage inventory, ship products, or even take responsibility for the products themselves.
This is why many bloggers and entrepreneurs were able to make hundreds of thousands of dollars with affiliate websites.
If you're interested in making an affiliate website, start with the Amazon affiliate program. Amazon not only has a large collection of products to promote but also has a wide variety of products to suit all kinds of websites.
WordPress has quite a lot of plugins made specifically for affiliate marketing websites. In this guide, we take a look at a few of the best plugins for the Amazon affiliate program.
What Is Amazon Affiliate Program?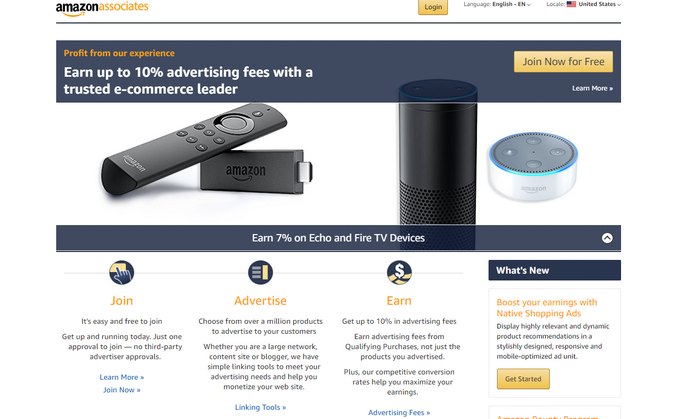 Amazon Affiliate program, or better known as Amazon Associates program, is the affiliate program offered by the Internet retail giant. The program is open to anyone with a website.
Amazon Associates program offers up to 10% on product sales you drive to the website. This means you earn commissions for not just the products you promote, but for the entire amount of products the customer buys on the website.
How Others Are Using It
Is it effective? How profitable is the Amazon affiliate program?
A good example of a success story is Darren Rowse of ProBlogger, who managed to make over $500,000 with the Amazon affiliate program. Of course, it took him a long time to get there, but still, it's half a million dollars!
There are also bloggers who earn over $3,000 per month with just a year old websites by promoting affiliate products.
The short answer is YES, it's very effective and profitable.
How are they doing it? Well, the key is to find products with high demand and good commission rates. For example, promoting books is not ideal since they only offer a 4.50% commission. Given that a book sells for about $14-15 you only make about $0.60 cents per sale.
But, if you target the right products with the right price tag, you'll make a great profit.
Why Use Amazon Affiliate Links?
Most affiliates prefer text links over image and banner ads. Mainly because they are easier to place inside articles and product reviews without interfering with the user experience.
A great thing about using Amazon affiliate links is that they never look suspicious. Since Amazon has already built quite a good reputation and authority on the Internet, promoting an Amazon link is easy.
Unlike links from other affiliate programs, Amazon links don't look suspicious and customers trust it enough to click on them without a second thought.
Amazon also provides many tools for easily generating affiliate links for their products and even offers link shortening. This makes your job of promoting affiliate products much easier.
Top Premium Amazon Affiliate Plugins
There aren't many great free affiliate plugins available on WordPress dedicated to the Amazon affiliate program. But there a premium plugins. Of course, it requires an investment to make a profit.
These are the best premium plugins we were able to find that supports the Amazon Associates program.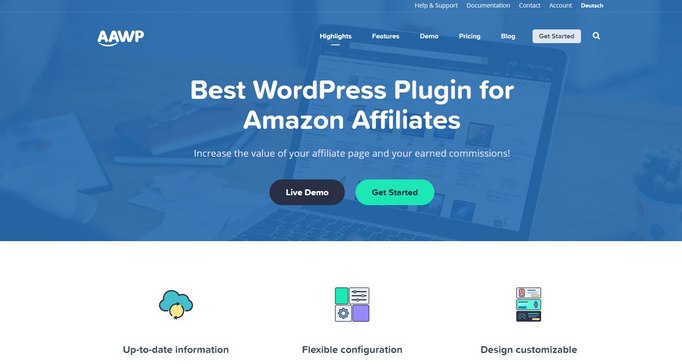 Price: €39 (~$43 USD)
Best For: Beginners and experienced bloggers
AAWP is one of the popular affiliate plugins used by experts. This plugin is made specifically for the Amazon affiliate program. And it includes features optimized for placing both text links and product box ads.
It allows you to choose from several different methods to place your ads. You can use text-based ads, place product boxes inside posts using shortcodes, show ads using sidebar widgets, create curated best-seller product lists, and much more.
Main Features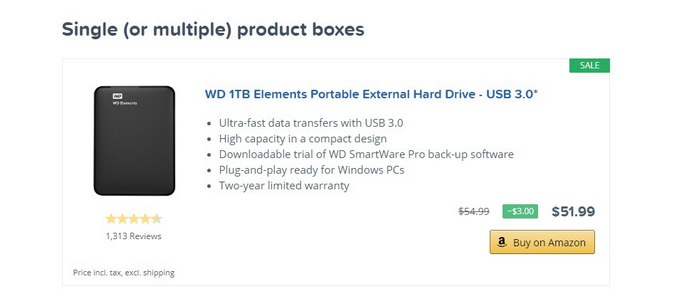 Easily customize ad design and use colors and styles that match your website
Automatically adds tracking ID to create affiliate links
Create best-seller lists, new releases lists, and more ways to promote ads
Easily configure settings to your preference
Supports geo-targeting and Google AMP
Why Use It?
Ease of use and flexibility makes AAWP a great choice of a plugin for both beginners and experienced affiliate marketers. Since it gives you many ways to place ads, you'll be able to experiment with different ads as well.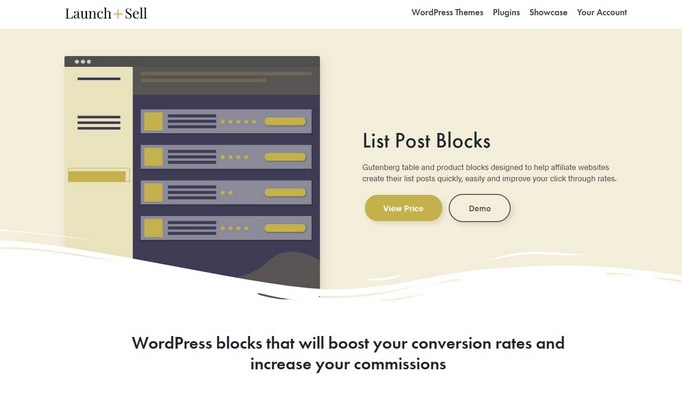 Price: $69
Best For: Beginners and experienced bloggers
List Post Blocks is another premium Amazon affiliate plugin that does exactly what its name suggests. The plugin lets you create lists of ad blocks and embed them inside your blog posts.
These are the type of ads that you often see at the end of product reviews and other types of blog posts. It allows you to promote multiple versions of a product. Or a product from multiple vendors in a single place without adding clutter to the page.
Main Features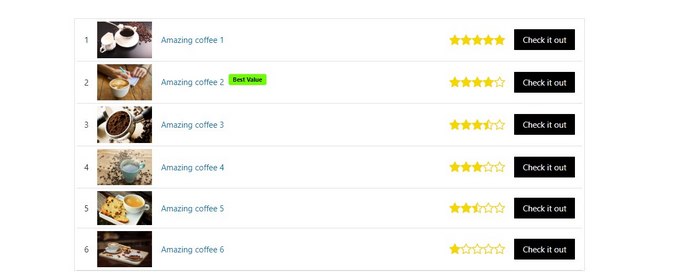 Create tables of products showing multiple variations
Highlight products to offer recommendations
Create product blocks with images, pros and cons, and more details
Fully supports WordPress Gutenberg blocks editor
Generate Amazon links automatically
Why Use It?
If you have a product review website or a magazine blog that covers product listicles and reviews, this is a must-have plugin. List Post Blocks will make things much easier for you to promote different variations of products in a professional way.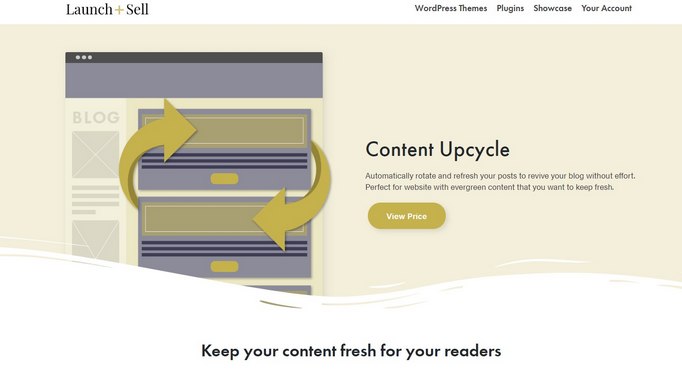 Price: $59
Best For: Experienced bloggers
Content Upcycle is another useful plugin developed by Launch And Sell, the same developers behind List Post Blocks plugin. Even though this plugin is not directly related to Amazon affiliate marketing, it has one use that makes it invaluable to all bloggers.
Content Upcycle does one task. That is republishing your blog posts on rotation. For example, if you have a set of evergreen blog posts you can put them on rotation to update its publishing date. This makes your blog posts appear fresh and rank higher on Google.
Main Features
Easily republish and refresh blog posts without an effort
Handpick each blog post to be republished
Update the year of your articles automatically
Beginner-friendly interface
Why Use It?
This is a must-have plugin for Amazon affiliates with niche blogs. It will help you keep your content fresh without having to update each article manually, one by one.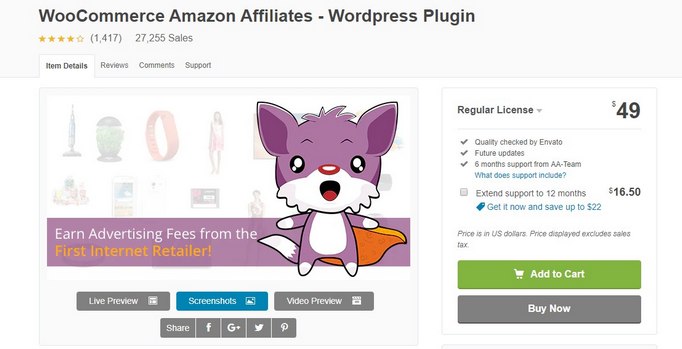 Price: $49
Best For: Experienced bloggers
WooZone is an all-in-one Amazon affiliate plugin. It has a lot of useful features and functions that you won't find in other plugins. Due to the complexity of the plugin, it's most suitable for experienced and advanced users.
WooZome includes many features that mainly supports display ads and banners. The plugin also has an import function that allows you to automatically import product images, descriptions, reviews, and more from Amazon product pages with just a few clicks.
Main Features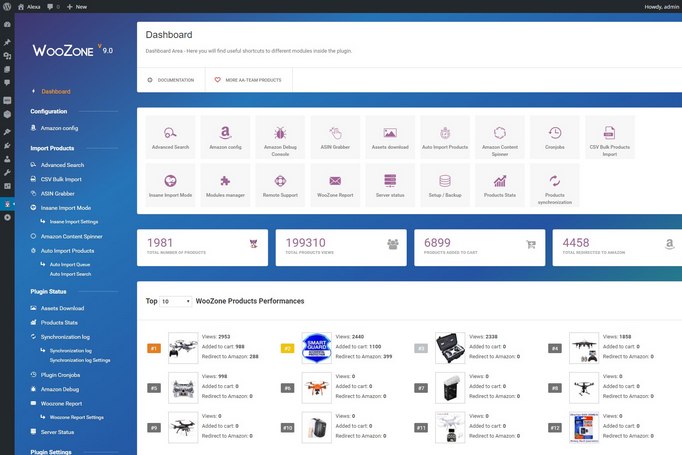 Import products directly from Amazon
Create product and price variations
Get detailed reports and statistics
Full integration with WooCommerce for making online stores
Why Use It?
The product import functions make WooZone a great choice of a plugin for affiliates who run big stores full of affiliate products.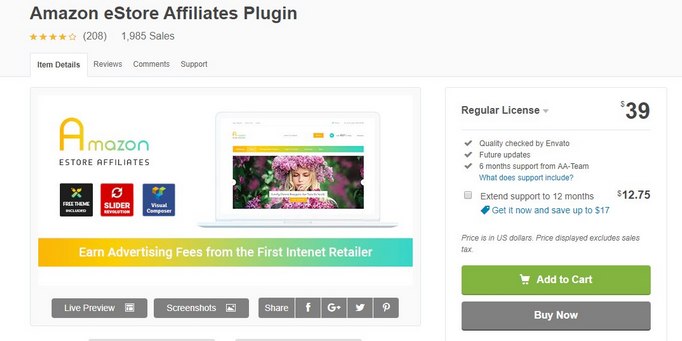 Price: $39
Best For: Beginners and experienced bloggers
This plugin is quite similar to WooZone, but comes with fewer features and functions to make it a more suitable option for intermediate users.
eStore Affiliates plugin not only has useful features like automatic product imports but also includes a free theme that's fully compatible with the affiliate plugin. This theme also comes with Visual Composer and Revolution Slider plugins as well.
Main Features
Automatically import products from Amazon
Includes tools for creating unique product pages to avoid duplicate content
Integrates with Facebook
Get detailed reports on sales and revenue
Why Use It?
As it comes as a bundle featuring a theme and a few extra free plugins, eStore Affiliates is a great choice for beginners to get started in affiliate marketing.
Top Free Amazon Affiliate Plugins
If you're low on budget, you can try these free plugins. But you'll immediately notice that they aren't as nearly as good as the premium ones.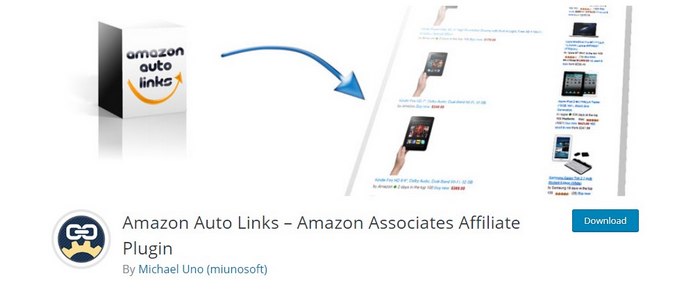 Price: Free
Best For: Beginners
Just as the name suggests, Amazon Auto Links is a free WordPress plugin that allows you to automatically generate product links from WordPress.
Using this plugin, you can easily find products and generate affiliate links with your tracking ID without having to manually generate links one by one.
Main Features
Easily generate affiliate links
Compatible with all 14 Amazon regions
Includes a sidebar widget
Works without JavaScript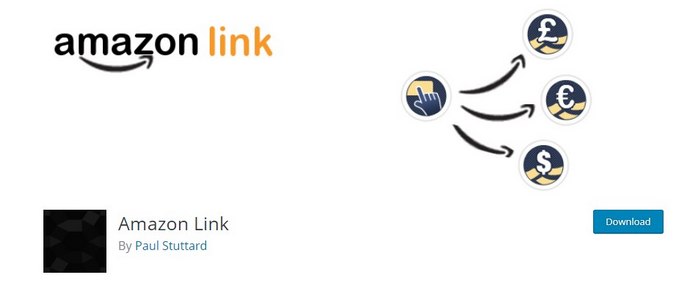 Price: Free
Best For: Beginners
Amazon Link is another simple free WordPress plugin that allows you to create and insert text links inside your blog posts.
This plugin includes multiple options for placing affiliate links. You can choose from whether to insert text links, display images, or show ads on the sidebar using a widget.
Main Features
Easily generate Amazon affiliate links
Show ads using multiple methods
Supports all Amazon regions
Create templates to quickly generate ads
Wrapping Up
There are many different affiliate programs you can try to make money from an affiliate blog or website. However, Amazon is the best place to start as it offers products in many different categories.
This will allow you to promote different types of products and easily figure out what types of products sell well and leverage them to make more profit.