Why fast customer service matters, and how to give it a boost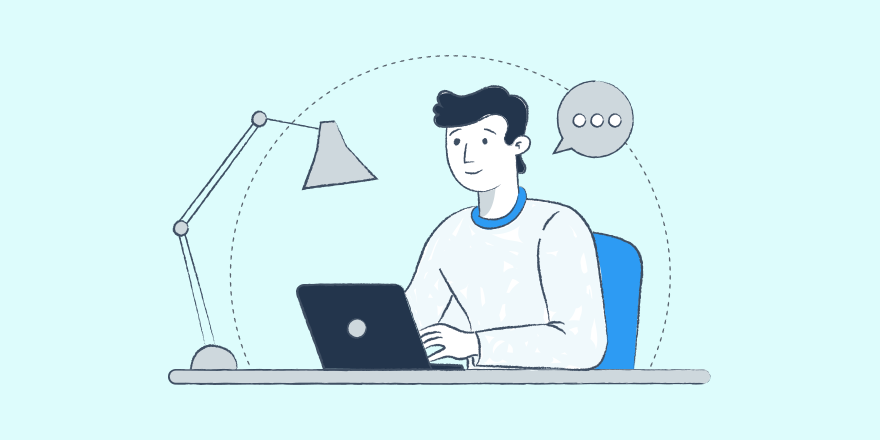 Consumers aren't as patient these days as they used to be. In fact, 60% of buyers say that they would switch to another company just after a couple of bad experiences.
Needless to say, the time you take to solve your customers' problems is crucial.
If you want to be known as a brand that provides a top-notch helpdesk, you must strive to answer customer queries in a reasonable timeframe.
Contrary to what you may think, it's not as simple or expensive as hiring more staff members. So in this guide, we'll walk you through the importance of fast customer service, and how you can make your customer support operation more efficient. Shall we begin?
Why you should deliver fast customer service?
A happy customer doesn't shy away from spreading the word about your business, while a frustrated customer is a threat to your bottom line. And lack of speed is the second leading cause of customer service frustration, says a report by Statista.
This makes speed an integral part of customer experience. Acting swiftly upon support tickets goes a long way in making buyers feel valued and meeting their expectations.
It also lends more transparency to the support process, since you're communicating more frequently with the customer. As a result, you build so much trust that customers may even be willing to overlook minor issues.
And that's not all. The biggest benefit of fast customer service is the shortening of the sales cycle. The faster you address buyers' concerns and objections, the closer they get to making a purchase and increasing your sales.
So obviously, reducing your response times creates a win-win situation for you and your customers.
5 strategies to provide fast customer service
Now that you know how fast customer service can help take your business to the next level, let's see some effective ways to achieve the same.
Define time-sensitive KPIs
If speed is a priority for you, then the commitment to provide fast customer service should start from the top. That means metrics related to response time should be a part of your team's goals and key performance indicators.
Start by identifying the main channels customers use to reach your business and ask for help. Then come up with specific KPIs for each channel separately.
Here are some metrics you can establish to get a sense of how your team is performing in terms of speed and efficiency.
First Response Time: Customers want to establish contact as soon as possible even if their issue is not resolved yet. It shows them that their query has been received and that someone is working on it.

So this metric determines how fast a support agent responds when a customer has raised an issue for the first time.
Average speed of answer: This KPI is similar to the first response time, but specifically to phone calls. It measures how quickly a support agent picks up the customer's call. Industry benchmarks expect this number to be around 28 seconds.
First call resolution: This is an indicator of how efficient agents are in resolving problems on the customer's first call. The idea is to solve issues without requiring the customer to call back for the same ticket.
You can measure this by calculating the percentage of customers whose query was solved in the first call over all the closed tickets in a given period.
Balance personalization with automation
Surprisingly, many professionals in the customer service sector consider "automation" as a bad word. But that's only because so many businesses implement it poorly, giving it a bad reputation.
When done right, customer service automation can build an authentic connection just as a real person would. It doesn't diminish the role of humans. If anything, it helps them do a better job. It boosts efficiency, decreases the cost of support, lets you provide 24/7 service, and frees up agents to work on more complex problems.
For example, imagine how beneficial it will be to set up automated email alerts for both customers and support agents about the creation and progress of their assigned tickets. Tactics like this can help you engage buyers proactively instead of waiting for them to follow up on their tickets.
Another benefit of automation is data gathering and analysis. With the ability to fetch customer history and solutions to frequent problems, you can provide fast customer service to routine queries. So agents can spend less time filling out forms and updating data and more time helping customers.
Prepare canned responses
If your customer service reps are typing the same answers repeatedly, you're wasting precious effort and resources. Not to mention the compromise you're making on the speed of customer service.
A better approach is to make standard templates with answers to commonly asked questions.
For example, if you're working on a known issue and getting questions about it, something as small as acknowledging the problem and giving an estimated time of when you're going to fix it will make a huge difference.
A great way to implement this is to have an FAQs page or section on your website. If you're using WordPress, a tool such as the Heroic FAQs plugin can help you build a beautiful and mobile-responsive set of questions and answers with ease.
This will help you kill two birds with one stone. You will not only help your customers find answers to common queries fast, but also reduce repetitive support requests.
Use a chatbot
In a study by Hubspot, 33% of customers report that their biggest frustration is waiting on hold.
That's where a chatbot can help. It not only helps provide a more personalized experience, but also automates repetitive workflows. In other words, customers can get basic help on their own without waiting for an agent.
Impulse Creative, for example, uses a chatbot on their website to help visitors get to where they want to go fast.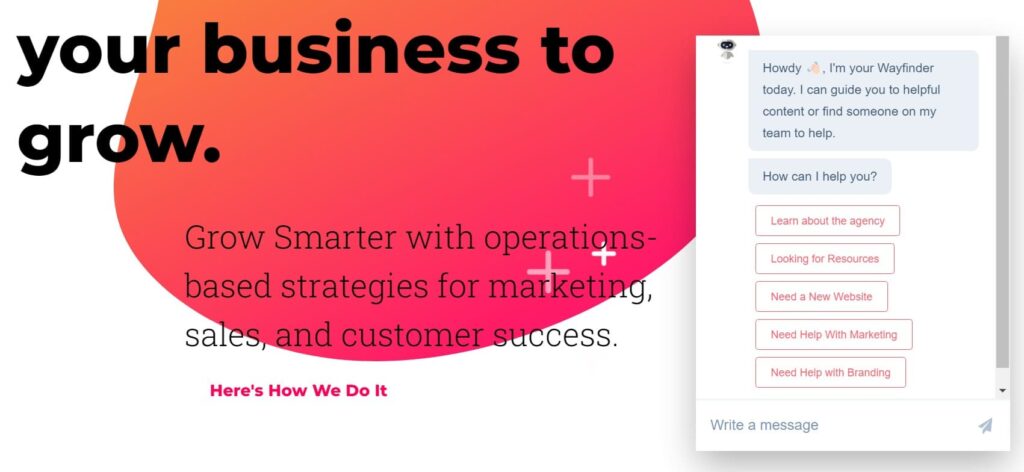 Here are the different ways in which you can use live chat to provide fast customer service:
Continuous availability: Chatbots can aid and engage customers even at times when a human agent is not available. In fact, you can integrate live chat with your knowledge base and let it pull relevant answers automatically.
Chatbots can be trained: You can build chatbot workflows for different use cases and questions. This way, your chatbot will provide correct and swift answers to customers whenever needed.
Personalization: Personalization is one of the best benefits of live chat. Chatbots can store and dig into customer purchase history to personalize communication, such as addressing customers by their names.
Give customers access to a knowledge portal
A knowledge base could be the backbone of your whole support operation. In fact, 66% of support teams are already using knowledge bases, along with 82% of customers.
It's obvious that self-service is not going anywhere. In many cases, customers would prefer to find answers quickly on their own instead of dealing with a support agent. So a knowledge base is one of the best ways to deliver fast customer service.
Lyft is a great example. The company has a really well-organized and searchable knowledge base. And it allows visitors to find the information they need without any hassle.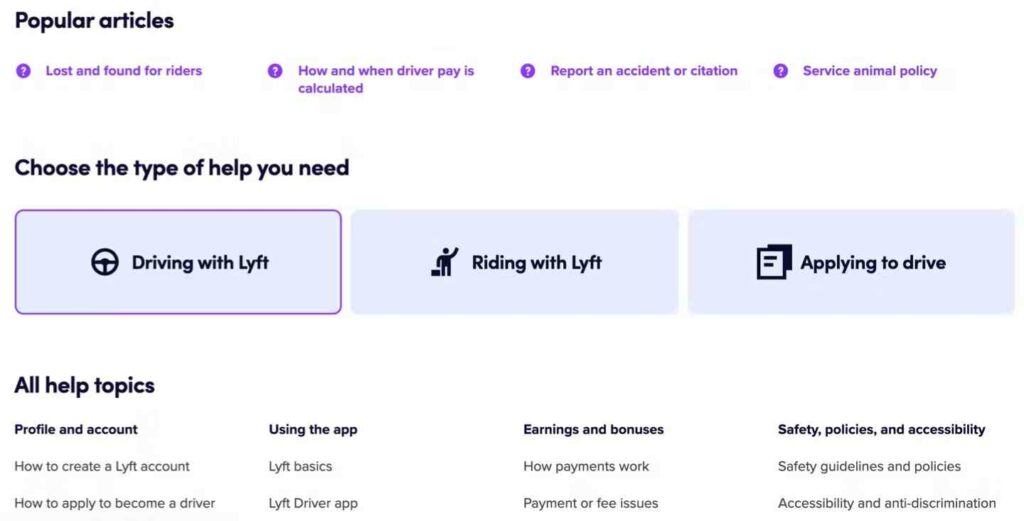 Once you fill your knowledge base with comprehensive documentation, guides, tutorials, and FAQs, it takes a life of its own and becomes your customers' new best friend.
There are many ways to build a knowledge portal. But if you're using WordPress, you can build a knowledge base easily with our Heroic KB plugin.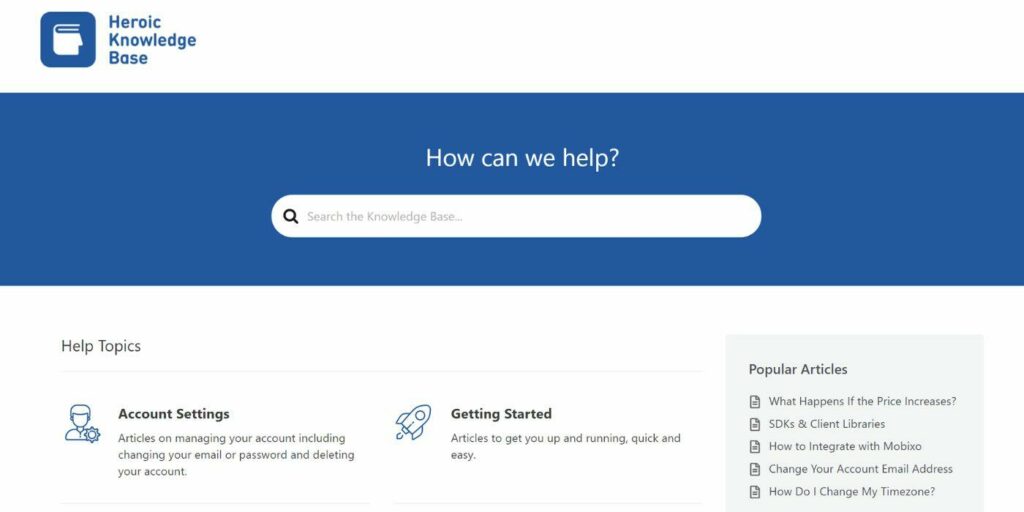 With this solution, you can add a powerful and fully searchable knowledge base to any WordPress theme, empowering your customers to find quick resolutions before they think about contacting an agent.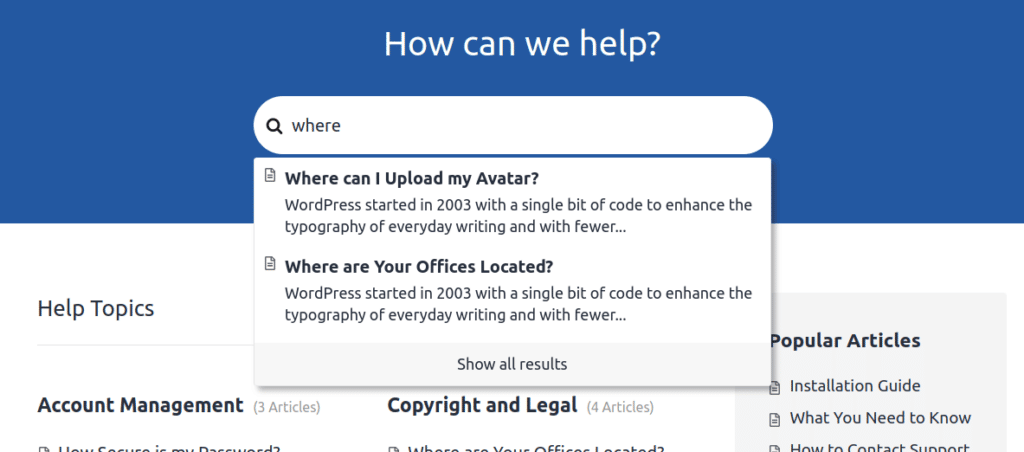 The more detailed your documentation, the more accomplished and relaxed customers would feel in choosing and using your products.
Final thoughts on delivering fast customer service
As we discussed, the support you provide must align with your customers' expectations. And one of the most important expectations buyers have these days is fast customer service.
It not only impacts the satisfaction level of current customers, but also builds trust with prospects who are evaluating your business and products.
By using these tactics to reduce your response times, you'll be proactively taking action to take your business to new heights. The more confidence you instill in potential buyers, the more sales you'll get. Good luck!