WordCamp Edinburgh 2017 – A HeroThemes Retrospective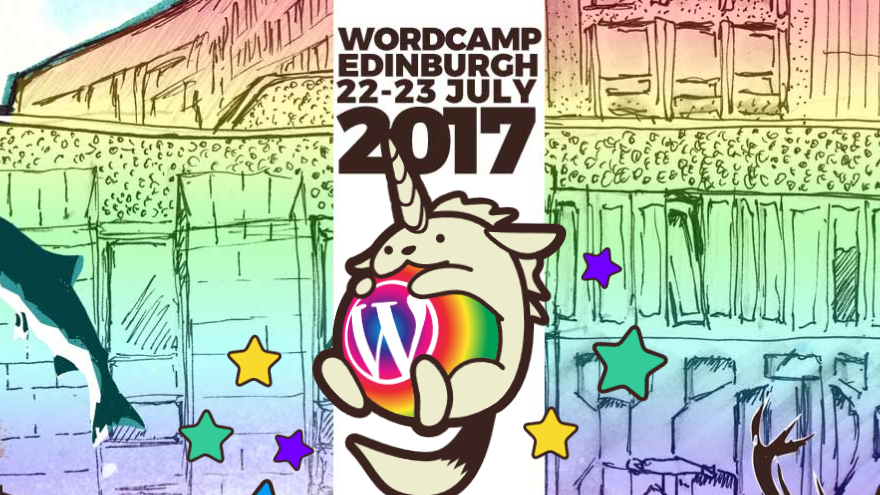 Edinburgh is a beautiful city, overlooked by a 12th century castle that crowns the skyline. CodeBase, the tech incubator played an excellent host for weekend's events at WordCamp Edinburgh 2017.
This was our first team WordCamp, since our home town event in 2015 (set to make a return in 2018). It was also my first time traveling to a WordPress event in another country, involving a plane trip and everything. We were looking forward to getting out to meet other WordPress business owners and developers.
To those unaccustomed to a WordCamp, the events are typically held over a weekend with talks on a variety of topics related to WordPress. The talks are divided into tracks, running concurrently and a keynote abutting each day. Here is the full schedule for WordCamp Edinburgh 2017.
Day One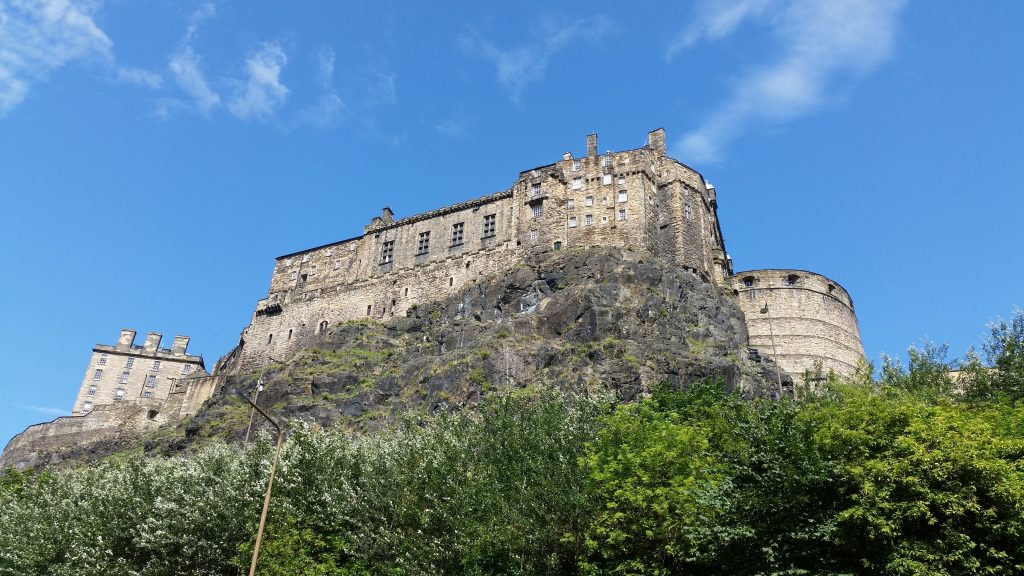 One of the first talks on day one remains my favourite, Dave Green on Boilerplating WordPress. Dave did an excellent job of summarising the key areas on where frameworks and automation can be leveraged for efficient and sustainable WordPress project delivery. This is of particular interest to me as Dave's talk touched on a number of tools I've been using over the past year to improve HeroTheme's product development and deployment, most notably grunt, the task runner that has just been amazing for automating the repetitive tasks such as linting, minifying, compressing and deploying.
Surviving As A New WordPress Service Provider
CJ Andrew's talk on How To Survive As A New WordPress Service Provider: 7 Lessons From The Field was next. CJ emphasised the need for service providers to have a steady stream of leads, not to overreach and match projects with skills. Daniel Casserly championed the agile method for freelancers in his session on Agile development for the self employed.
For lunch, we grabbed some sandwiches from the buffet then braved the rain to find a nearby cafe for a proper coffee.
Supercharging WordPress
We then joined Kathir Sid Vel for his tips on Supercharging Your WordPress Site's Speed, that identified the importance of baselining a site's performance before tackling each of the layers where improvements can be made in hosting, plugin use and asset optimization.
Guttenberg Editor Live Demo
Next was the lightning talks including a demonstration and discussion of the Guttenberg editor, which looks to shake up the content creation process in WordPress.
Rather bizarrely, the afterparty took place during the middle of the event on Saturday evening. Sygn bar was a short walk from the day's event hosting Pints by Pagely (raises glass). This was a great opportunity to relax and chat to the other attendees with some ciders and finger food.
Day Two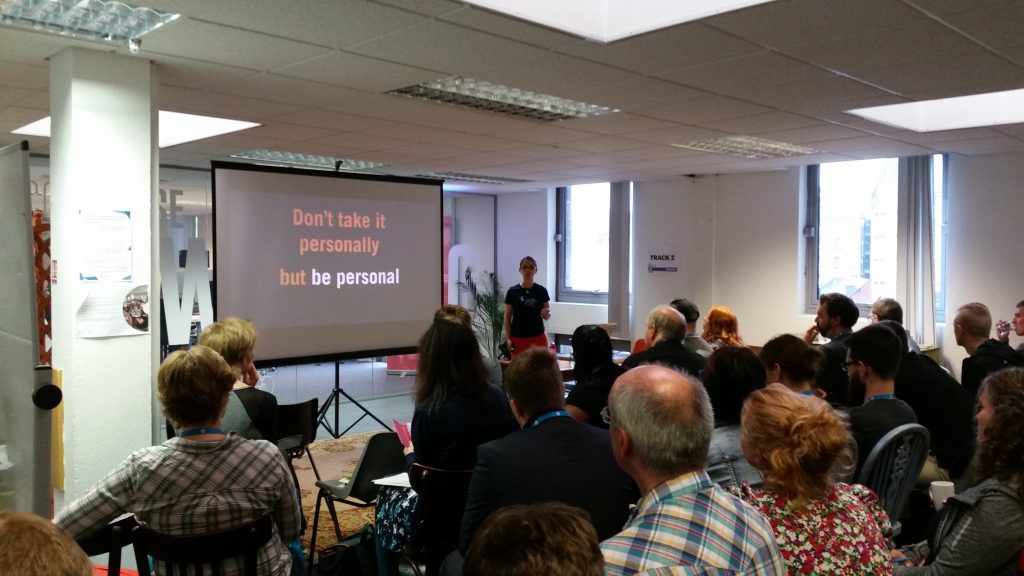 We had a late start the next day, taking on board a full Scottish breakfast, so the first talk I got to enjoy was Stef Manttana on Don't lose your steam! How to deal with unhappy customers, which is our area of expertise. Stef's talk approached customer support from a psychological perspective.
Dealing With Unhappy Customers
One of the key challenges when providing customer support is removing the emotional element and remaining professional.
As passionate technical people we want to be able to share our knowledge and help customers wherever possible. But for various reasons, this is not always possible to achieve in a smooth manner.
Stef's tips were excellent for ensuring the best possible chance of a positive outcome. Something as simple as not replying immediately to an unhappy customer, taking some time to stretch your legs, reflect on the matter and devise an effective strategy help increase the odds of turning that customer around.
5,000 Hour Head-Start
Mark Smallman confessed that his presentation on Get a 5,000 hour head-start on your projects was exaggerated for effect, but explained his rationale of if Ian Stewart can claim a 1,000 hour head start using the Underscores (_s) theme, his hybrid of a starter theme and the foundation framework can perhaps save a multiple of that.
The key takeaway from Mark's piece was that it's important to choose your development toolkit wisely. Understand what elements you need to tackle and what can be implemented with a framework to save reinventing the wheel each time a new project is started.
Practical WordPress Security Tips
Don't be scared! Practical WordPress security tips reminded people of the defence in depth approach taken by Tim Nash of the event's unicorn sponsors 34SP.com. Tim highlighted various attack vectors used by 'Bad Actors' to compromise a website and what steps can be taken to ameliorate the risks these pose.
Rounding out the event, Rachel Martin recounted her experiences of WordPress in the Closing keynote: Blogging as therapy: a personal journey. The talk exemplified the various ways WordPress as a platform can be used.
---
Summary
We had the opportunity to speak to some very interesting attendees, including people we'd only previously interacted with online. Michael Stott of Epic Plugins was great to catch up with as a fellow WordPress product business, we had a lot to discuss and share.
Kevin Muldoon is an experienced blogger and author of several popular books on the subject, we enjoyed discussing his experiences of the WordPress space. A huge shout-out to Iain Taylor of Ezone Interactive, one of the organisers for recommending a WordCamp USA trip, something we are now working towards.
There were a few people we didn't get the opportunity to talk to, but we'll be attending WordCamp Brighton and Manchester in the next two months, so we'll see you there!
P.S. If you liked this post, you should check our blog post on 6 Huge Takeaways From WordCamp London 2016.