PressNomics 6 – A HeroThemes Retrospective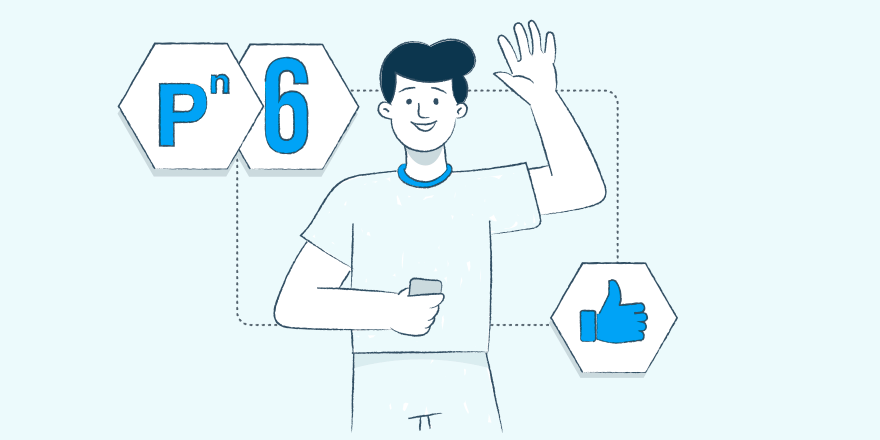 "Hey, you're the guys from HeroThemes", one of the other attendees said. "We use your KnowAll theme!"
Even though HeroThemes has now served over 23,000 customers, it's still an odd feeling to meet another WordPress business owner using our theme for their help site IRL, especially over 5,000 miles away from HeroThemes' Staffordshire HQ at PressNomics 6 in sunny Tucson, Arizona.
What is PressNomics?
So why have Chris and I travelled to #PN6? Well, PressNomics is renowned as one of the few and best business-centric WordPress conferences in the world. It's intended for business owners, developers, and (in their words) is a "gathering for those that power the WordPress economy".
This year's attendees list included teams from AwesomeMotive (WPBeginer, OptinMonster, WPForms et al), Gravity Forms, GoDaddy, Jilt, rtCamp, weDevs and LearnDash to name but a few. It's hosted by Pagely, one of the first dedicated WordPress hosting providers. The cohort this year did not disappoint and meant there was some great conversations had during the week.
Hobnobbing aside, there were some excellent talks over two days, presented by insightful individuals both in and out of the industry.
The evening before the first day was a chance to meet for drinks by the pool. Sitting in the Tucson valley, the Hacienda del Sol Ranch would be the venue for the next few days. As the main event commenced the next day, there was a single track of talks and a breakout area. The resort setting provided opportunities for other discussions and asides, being a rare occasion the top minds of the WordPress product economy can meet.
The day after the event was the social day, either golf or a cultural tour. With duck hooks best suited for a carnival game, we opted for the latter and enjoyed a trip to Kartchner Caverns State Park followed by lunch at the home of the "chimichanga". All excellent experiences to imbibe the local culture and cuisine amongst great company.
What We Learnt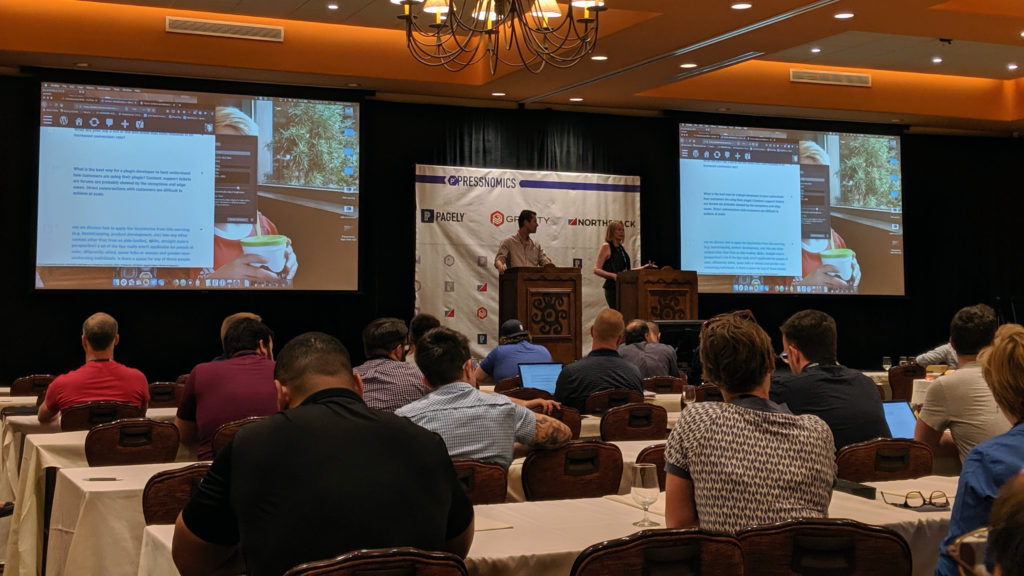 Here are some of the highlights of the talks I was able to attend, to give a flavour of the speakers and content at this year's event.
Growing a business can be painful. Mike Roberts of SpyFu told us as much. As he shared experiences of building a business in his basement, turning down investment from VCs and the dilemma of wealth vs control.
Hope as a catalyst for change was the message of Brooke Siem's talk, as she talked about boozy cupcakes, life as a nomadic entrepreneur on the Remote Year programme and recovery from prescription anti-depressants. Brooke explained how making course corrections early can affect major life changes.
Seth Carstens, Director of Technology at Meredith, the company behind Time magazine and Sports Illustrated discussed Products & Engineering. Agile development and Scrum project management. Seth's key message was iterative development is important for small and big teams alike.
Carl Alexander is a Canadian software developer. His book Discover object-oriented programming using WordPress is a beautifully presented guide to object-oriented programming concepts in a WordPress context (I've bought a copy). Carl discussed following his passion and the path that lead him down.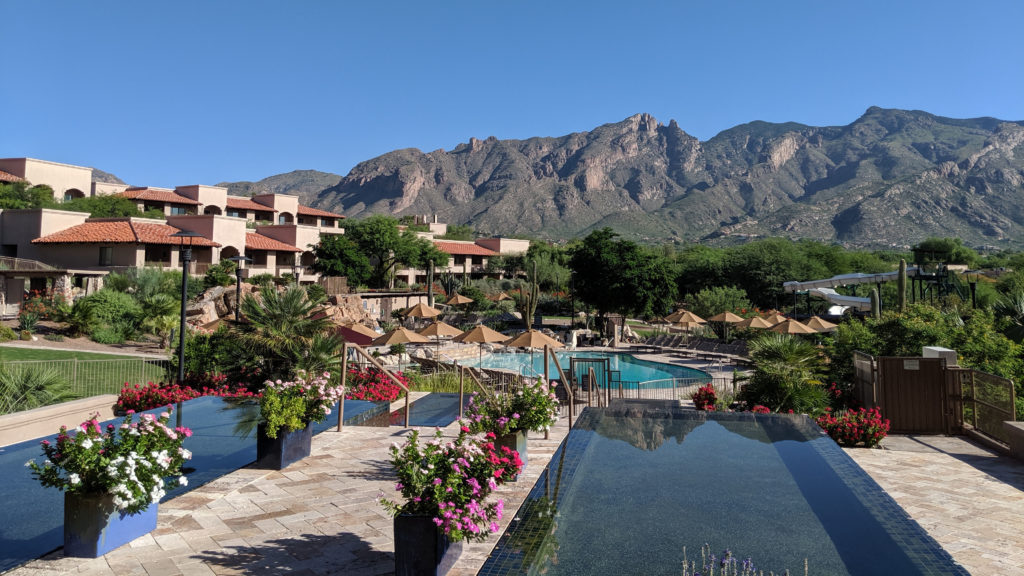 Pagely, the event hosts, presented a series of lightning talks about the technology they are using to help customers such as Bring a Trailer cope with spikes in demand required for the online auction site. They also previewed Northstack, a "serverless" web stack, with elastic scalability. Use cases include leveraging the likes of Gatsby with a headless WordPress setup to create a decoupled CMS with the platform.
The final talk from Rahul Bansal of rtCamp focussed on scaling business. rtCamp started in 2008 as India's first WordPress-only agency and is now a WordPress VIP partner. Good Work, Good People is the company's motto and Rahul explained how this was instilled in the company culture, from the office mural to the domain name in their staging environment.
The Asides
We got a chance to interact with more than just the speakers. Here is a selection of some of the attendees we had the pleasure of chatting to during the week.
Jon Christopher from SearchWP, the search solution for WordPress talked about the upcoming 3.1 release. SearchWP fills the void in search WordPress presents, it is a powerful tool for finding content and includes functionality such as PDF search. We recommend it to clients who wish to go beyond the default search.
We met GoDaddy's head of WordPress, Gabriel Mays and Rich Tabor, whos awesome CoBlocks and ThemeBeans products were recently acquired by GoDaddy as they strengthen their offering in the WordPress space. Rich's takeaways from the previous PN5 event helped inform our decision to attend this year's conference.
Ben Ramsden, a fellow Brit lost in Australia and of GFChart, an extension that can create charts and reports with Gravity Forms. Ben also hosts a Business Transformations podcast and has already done his own retrospective of this year's event.
Syed Balkhi, founder WPBeginner has recently launched the second year of the WPBeginner Growth Accelerator, a dedicated WordPress growth accelerator fund. Previous alumni of the programme include Formidable Forms. Chris spoke to Steph and Steve Wells about their experience of their experience of the accelerator. Applications for the 2019 round close September 30th.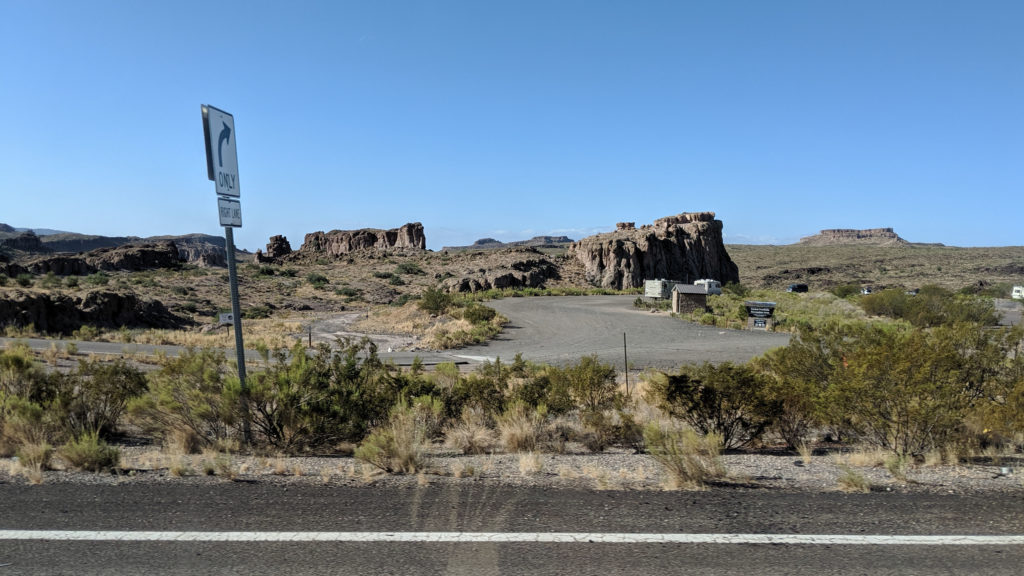 Another Brit, Alex Denning, was there representing Ellipsis Marketing, who specialise in delivering content marketing strategies for WordPress businesses.
We had lots of great chat with Jay Hoppie, CEO of Alpha Particle with some terrifying stories of the injuries sustained in the electric scooter rental craze sweeping the US. Jay's company provides digital consultancy services to business and they've recently leveraged Bedrock to deploy enterprise level WordPress solutions.
The team from Gravity Forms were there, including Jonathan Calderon who shared tales of customer support and spider attacks in Florida. Our KnowAll Pro theme package includes an integration with Gravity Forms that can gate contact and support forms with a knowledge base search field.
From Gravity Wiz, Scott Buchmann, who offered insights in providing documentation and support for the awesome suite of Gravity Forms "Perks" they offer.
It was great to talk to Mike Schinkel from NewClarity Consulting, his open source WPLib project provides developer tools for building and deploying WordPress applications.
One of the main sponsors of the event was Jilt and we spoke to Beka Rice and Tabitha Turton about how we use their cart abandonment system to help recover sales that would otherwise be lost. We'll be looking to leverage more of Jilt's lifecycle emails going forward to further improve our customer engagement.
Sandhills Developments, another main sponsor and the company behind Easy Digital Downloads and AffiliateWP were there only in spirit, so we were unable to meet founder Pippin Williamson. Many of the product businesses at the event, including ourselves, use these plugins to power their digital product stores.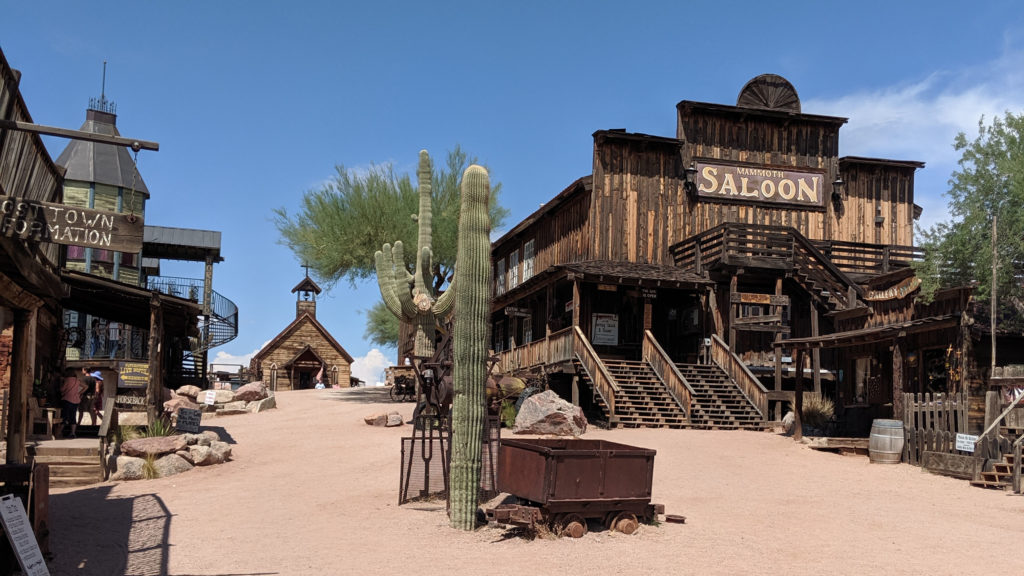 On the way back to catch our flight we met with Brian Jackson, marketing extraordinaire at Kinsta. We use Kinsta to host HeroThemes.com and it's the host we recommend to customers. We talked marketing and coupon codes.
Closing Thoughts
PressNomics 6 delivered exactly what it promised – an engaging event focussed on the business of WordPress. While WordCamps serve the wider community well, product developers can struggle to find relevant insights amongst a swathe of agency and end-user driven attendance and content. Making the jump across the pond was a worthwhile endeavour for HeroThemes as we continue to grow our customer service products for WordPress.
I only hope that the focus of the conference continues undiluted, Josh and Sally Strebel's passion shined through, their hospitality and commitment was unparalleled.
PressNomics is a prime example of an independent WordPress event done right and is an important one for the future of those building businesses around the platform.