FAQ templates: standard scripts and themes to help and impress your customers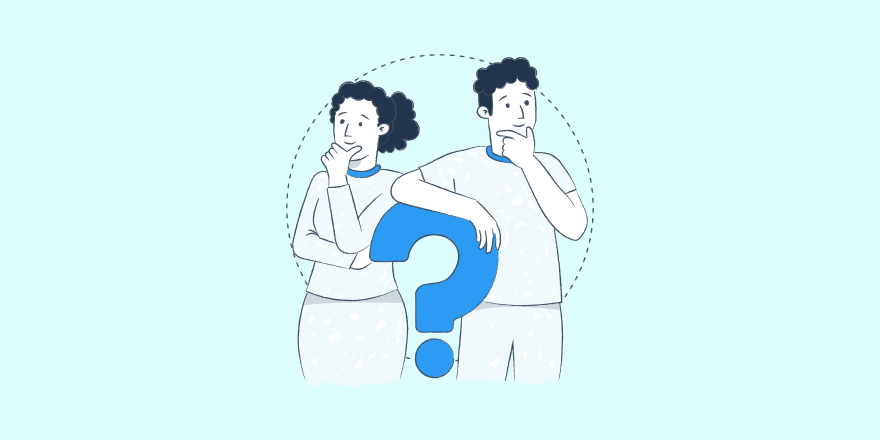 When running a company, it's important to consider buyer queries and interactions and handle them with care. So you should have a good grasp of the typical issues customers may raise with regard to your products and services.
Not just that. You should provide help through the channels they prefer. Nowadays, many customers prefer self-help systems to fix small problems or to obtain details about a company's offerings.
So an organized and effective FAQ page or section is undoubtedly a necessity for every website. Without FAQs, users may find it difficult to resolve their queries by themselves. This, in turn, may cause them to leave your site (resulting in a high bounce rate).
In fact, FAQs are beneficial to both users and the support team. They offer convenience to users by eliminating the need to reach out to customer service for routine problems. And they save the support agents' time by addressing commonly asked queries without requiring their involvement.
With that in mind, read on to briefly explore the top FAQ templates that will assist you in creating an impressive FAQ page for your website.
Why should you use FAQ templates?
How you present your frequently asked questions (FAQs) holds significant value. Beyond just providing answers, the layout of your FAQs enables you to showcase your company's personality, thought leadership, and creativity. Plus, it strengthens your connection with your customers.
That's where FAQ templates can make a big difference. They don't just determine the format and styling of your FAQs, but also let you publish answers quickly and effectively.
Take Heroic FAQs, for example. This WordPress FAQs plugin offers five attractive pre-designed templates for FAQs, along with customization settings to align your FAQs with your brand identity.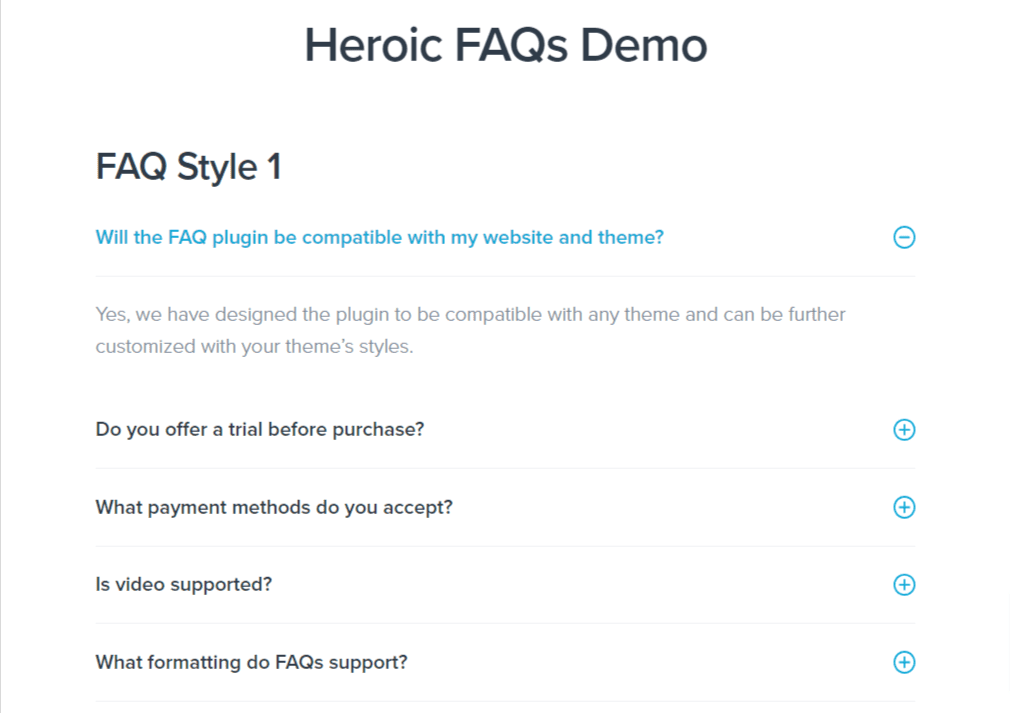 Not just that. A professional-looking FAQ page or section can enhance your site's traffic and SEO. Not to mention advancing visitors further down the sales funnel and getting them closer to making a purchase.
Standard FAQ template: questions to include in your FAQ page
The standard FAQ template has separate parts that address specific areas of concern. The sections can cover broad details, how to use a product or solution, specifics about cost and delivery, and returns and refunds, among others.
Based on the kind of company you operate and your product offerings, your frequently asked questions will obviously be unique.
It's your responsibility to identify the key queries that your target audience asks and modify this FAQ template accordingly. And no matter what information you choose to include in the FAQ section, ensure that the tone and manner align with your business image.
So without further delay, here are the key questions to inspire you when you begin crafting your FAQ section.
Product questions
How is your product/service useful to me?
How does it work?
Who is it for?
My product is not working. What should I do?
What is the pricing of the product or service?
What sets your product apart from similar ones on the market?
What are the advantages of using your product or registering on your site?
How can I find out more about your organization?
Have you got a product sheet?
How will I get updates on fresh deals, discounts, and products?
These are some of the most common queries that customers ask. That's why they are a crucial part of a standard FAQ template.
Answering these questions is a great way to show your target market what makes you remarkable. For instance, if you offer products for men to have healthy skin, explain the importance of looking after themselves.
Or do you operate a shoe business that gives away a pair to the less privileged on every purchase? Let the customers know how they are making a difference with their purchases.
The point is, try to be innovative when informing customers about what makes your business and products vital.
Order, shipping, and returns
Do you deliver products overseas?
What is your shipping policy?
Which places do you deliver to?
How many days will it take to dispatch my purchase?
What are my shipping costs?
Is it possible to bundle the delivery of multiple purchases?
Do you provide express delivery?
Do I have to pay taxes for overseas delivery?
How can I exchange an item?
What is your return policy?
Do you accept returns?
Do you charge for items that are sent back by customers?
I want to return my purchase. What do I do?
Can I exchange my order instead of returning it?
How much time does it take to handle a refund request?
I'm giving back an order bought using a gift voucher. What is the process?
What is your refund policy?
How much time will it take to get my money back?
Can I cancel my order?
Why was my order canceled?
What is the next step after I finalize my purchase?
How do I redeem my discount/ promo code/ coupon/ reward voucher?
What is the status of my order?
Where can I see the details of my purchase?
How can I resolve an issue with my purchase?
Is it possible to modify the delivery location after checking out?
I have already checked out. Can I include an additional product in my purchase?
What happens if a product I want to buy is currently unavailable?
Can you inform me when a product is available again?
Has my purchase been dispatched?
How do I track my order/package?
My purchase hasn't been delivered. What should I do next?
The order I got is faulty, wrong, or has missing products. What should I do?
These are the typical queries many consumers have, particularly at a time when online sales are dominating the worldwide retail industry.
You cannot answer them with a simple "yes" or "no." Take a few sentences to explain the intricacies of your delivery process and shipping policy. Inform your consumers if you intend to cover a wider delivery area at a later stage.
End this with a sentence that allows customers to find out more about your company's refund and exchange rules. And link this sentence to a more detailed page on your site.
Account, payment, and billing questions
How can I register as a new user?
How can I modify the details in my account?
How do I update my address?
What do I do if I have forgotten my password?
How do I add or delete a credit card connected to my account?
How long will it take to link a credit card to my user profile?
My account has been suspended. How can I reactivate it?
What do I do to delete my user profile?
How can I opt out of receiving emails from you?
Can I test your service for free before I buy it?
What forms of payment do you accept?
Can I divide the cost into more affordable installments?
Do you match prices if an item goes on sale after my purchase?
What currency will be used for billing my account?
Do you accept international credit cards?
Do you levy sales tax on products?
When will my credit card be charged?
There was a technical issue while I attempted to pay. How can I proceed?
What kind of pricing plans are available?
Is there an installation charge? Do I have to pay a subscription each month? Are there any other costs that I should know about?
Will you bill me automatically every month?
When does my billing cycle start?
How do I access my billing information?
How do I upgrade/ downgrade my subscription?
I opted for the higher plan by mistake. What steps can I take to fix it?
Can I disable my user account temporarily?
These FAQ template questions should cover everything about the purchase process. Address how customers can pay for their orders and the different modes of payment. And the steps they can take if a glitch occurs while making the payment.
Likewise, when it comes to queries about user profiles, cover all a prospect would want to know, right from how to set up a user profile to managing user accounts.
Contact questions
What is the process to obtain help if I require it?
How do I connect with your company's marketing team?
What is the process for getting in touch with your sales team?
How do I reach your company's help desk staff?
Does your company have a physical store?
What is your privacy policy?
Do you offer live chat support?
On which social networking platforms can I connect with you?
I have a query that is not mentioned here. Who should I approach?
At times, a user may be unable to locate the correct solution. This is because it could be difficult to find what they are looking for.
In case the FAQ section has a lot of content related to your consumers' urgent queries, you should add a search functionality. It will simplify the process of discovering the relevant responses.
At the end of FAQs, add a hyperlink to make it simple for users to reach out to your support team. So that the consumers can resolve highly specific or uncommon queries that they are facing.
Also, keep a close eye on these queries on your end. FAQ sections should consistently be updated. It's up to you to make sure that you add fresh and recurring queries to your FAQ section on a regular basis.
Best FAQ templates for WordPress
If you use WordPress, the following themes are known to provide a great design and layout to address customer questions through FAQs.
KnowAll theme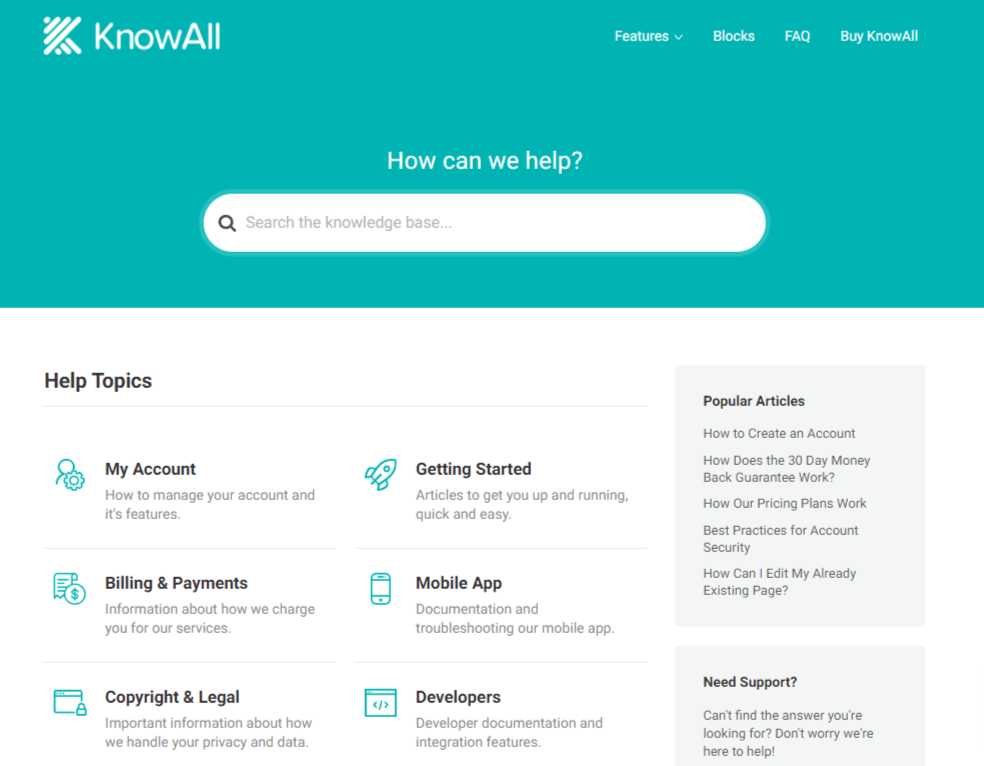 KnowAll is a cleverly designed, lightweight, and fast-loading WordPress knowledge base theme that comes bundled with the Heroic KB plugin. And it's a user-friendly template that can be customized to match your brand.
KnowAll offers more than just enhancing the appearance of your site. It gives you all the essentials required to operate an efficient help center with WordPress.
For this reason, global brands such as Pagely, Newegg, Airbnb, Jetpack, and several more have trusted KnowAll to support their customers.
The true potential of KnowAll and Heroic KB lies in their capabilities. The key features are:
Functions optimally on smartphones and tablets
Completely customizable (with real-time editing)
Comprehensive performance reporting
Support for instant answers
Translation-ready
Section for FAQs
SEO-friendly
Adventure Tours template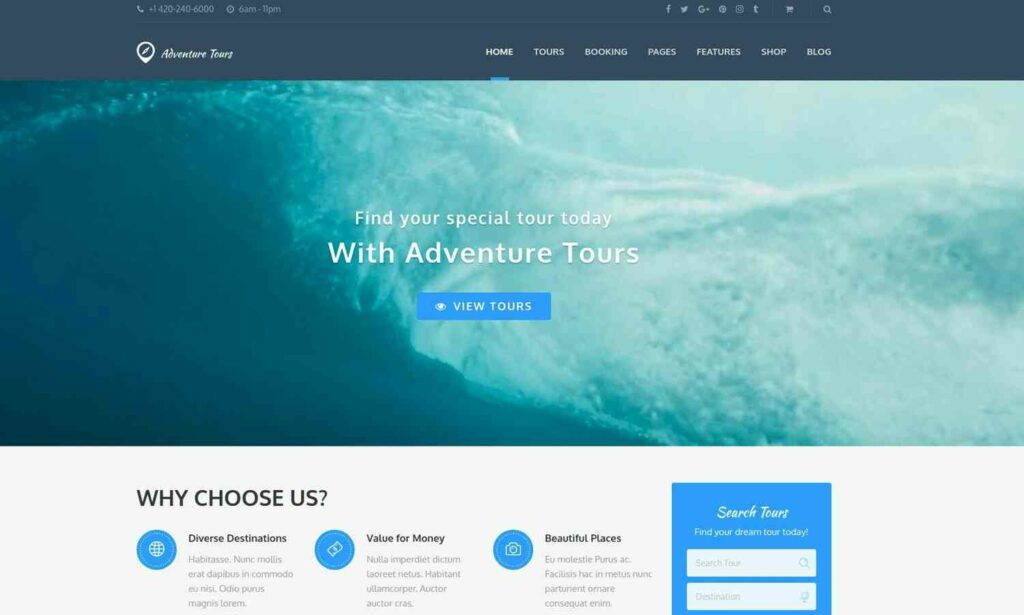 As its name suggests, Adventure Tours is a WordPress template for FAQs and other pages related to travel and tourism. It includes a remarkable FAQ section that has an appealing backdrop.
Key features:
Tailor-made pages for photo portfolio, contact, and FAQs
Numerous widgets
400 icons
Optimized for high-definition display and completely mobile-friendly
Built on the Bootstrap framework
Manual WordPress theme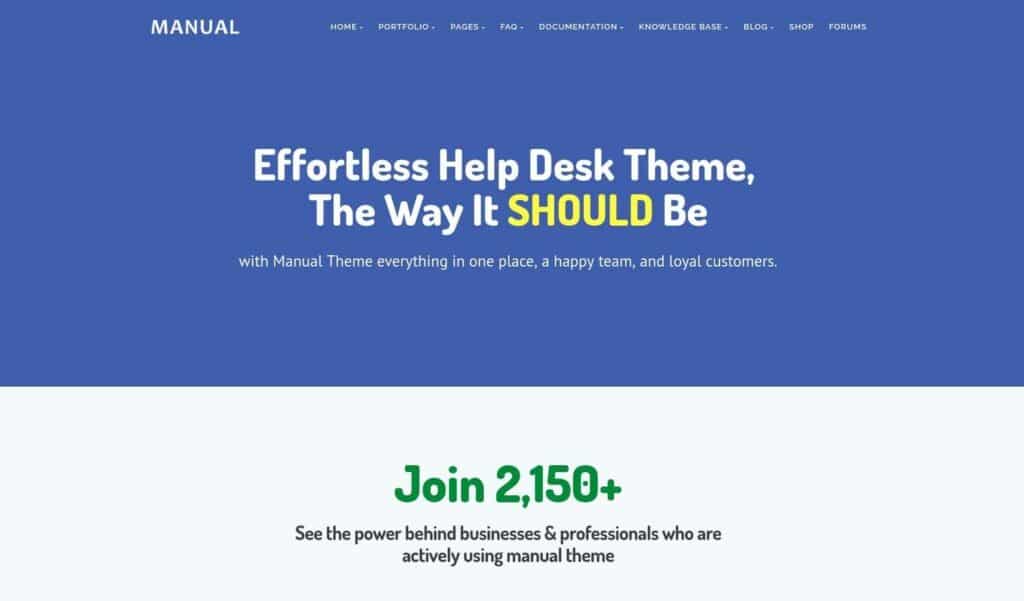 Manual is one more fantastic and innovative WordPress template. It is loaded with many capabilities and functional elements.
Key features:
Several readymade designs
Visual Composer and Slider Revolution
WordPress Multilingual (WPML) and Translation compatible
Numerous real-time search capabilities
Robust template settings
Flatbase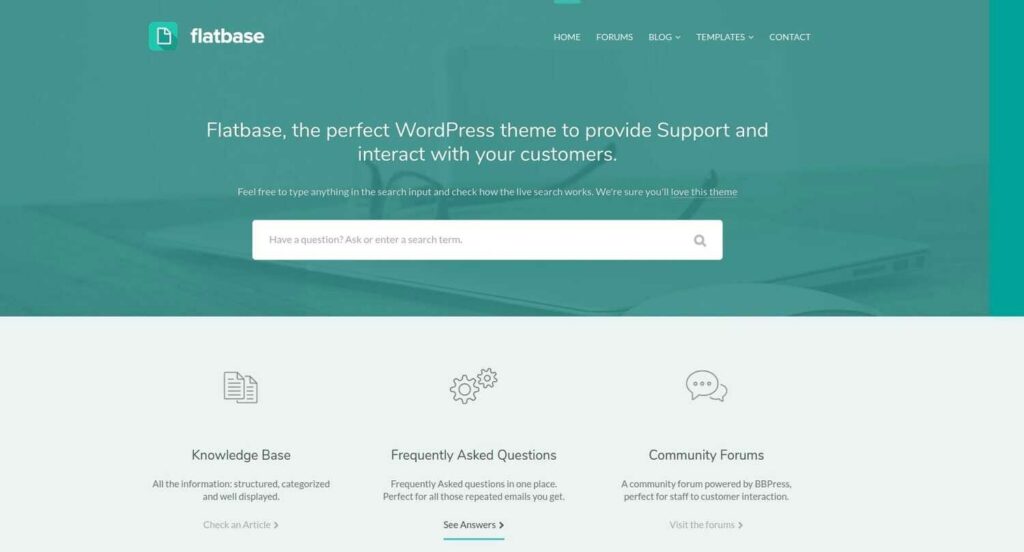 Flatbase is a mobile-friendly, versatile information hub and wiki template with a straightforward, easy-to-use interface.
Key features:
Over 800 website fonts
Modern template settings
Full-width and boxed structures
Various typography, color, header, and footer choices
Comes with a child theme and dummy data
Helper template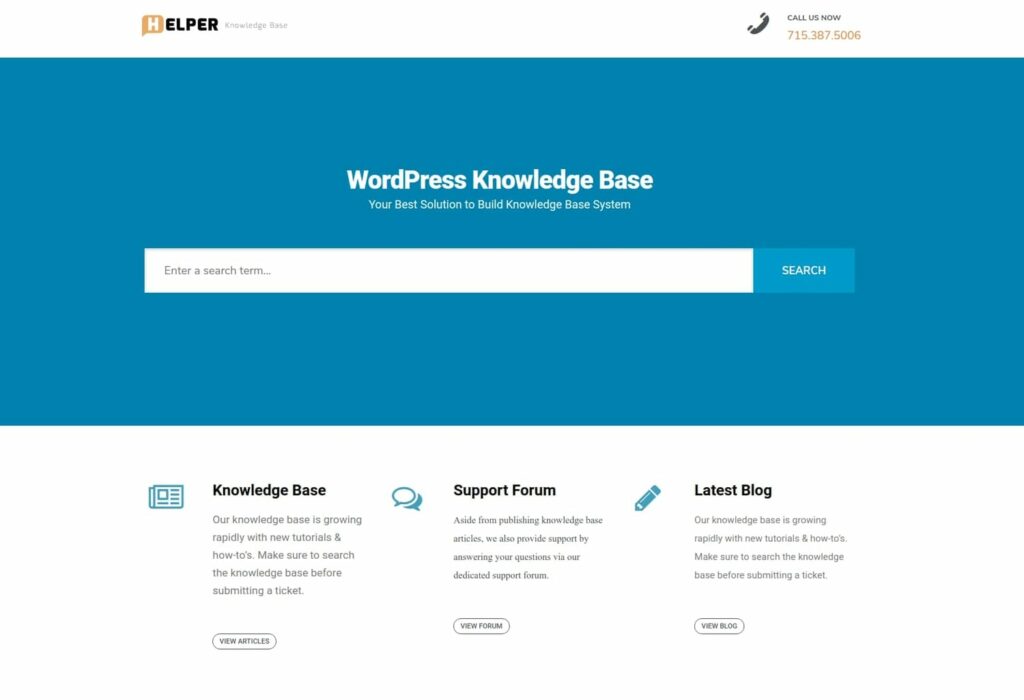 Helper is a WordPress template specifically designed for a knowledge portal, which includes a sophisticated and robust page builder.
Key features:
Numerous color options
Modern theme settings
Advanced typography choices
Comes with a child theme and extensible markup language (XML) dummy content
500+ Google typefaces
KnowHow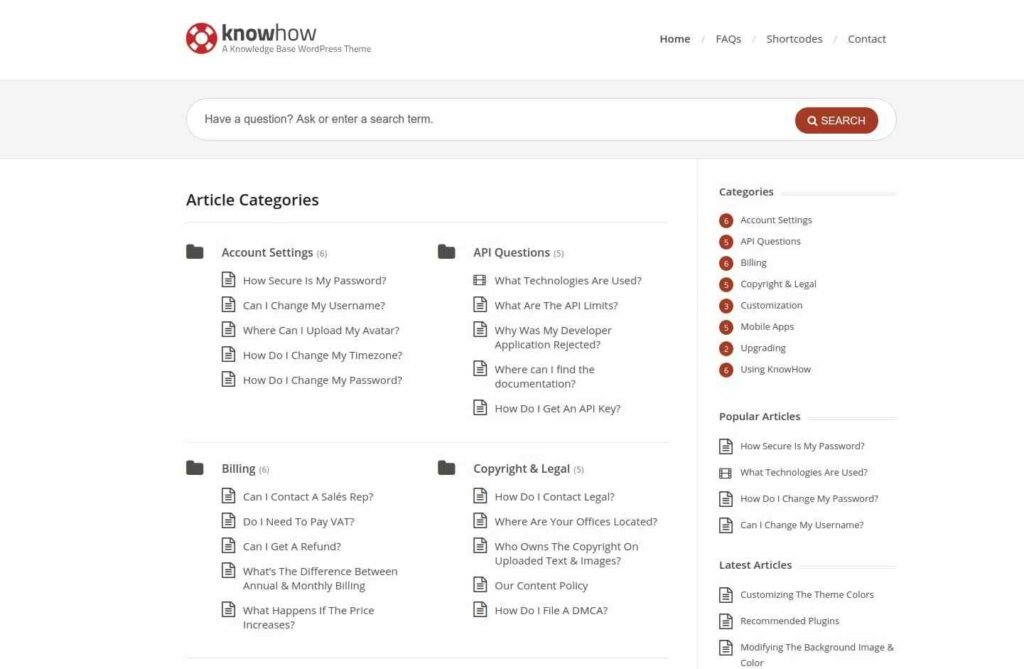 KnowHow is a complete mobile-friendly WordPress template that comprises a straightforward and well-crafted frequently asked question (FAQ) section.
Key features:
Several modifiable widgets
Sophisticated template settings
Plethora of shortcodes
Supports YouTube, Video, and self-hosted video embeds
SEO-friendly
Knowledge Base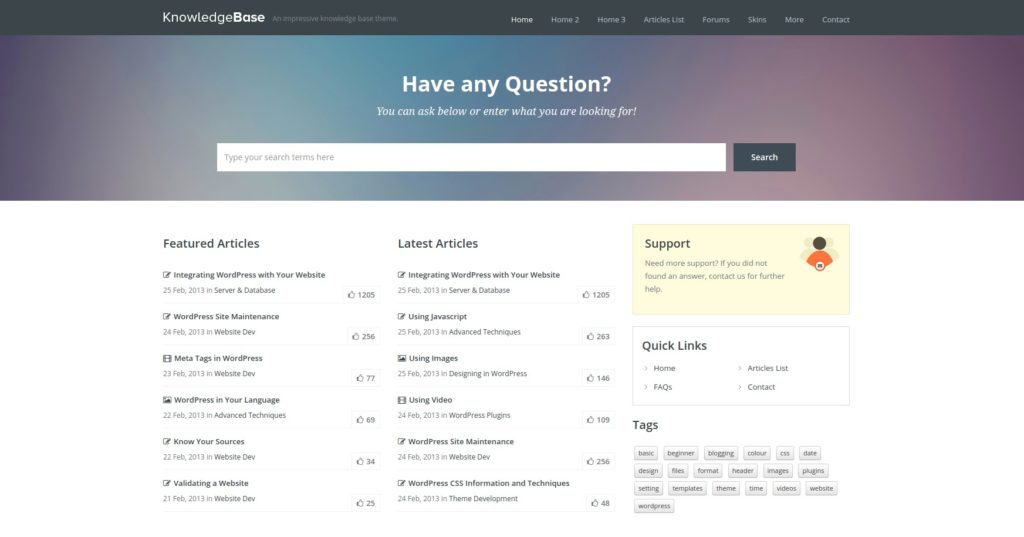 Knowledge Base is an efficient, frequently asked question (FAQ) WordPress template that includes a drag-and-drop feature to rearrange the information hub content and sections.
Key features:
Robust drag & drop page creator
Five effective widgets
Social media icons and Google fonts
Video clip, picture, sound, URL, and usual post formats
Numerous template color choices
Lore theme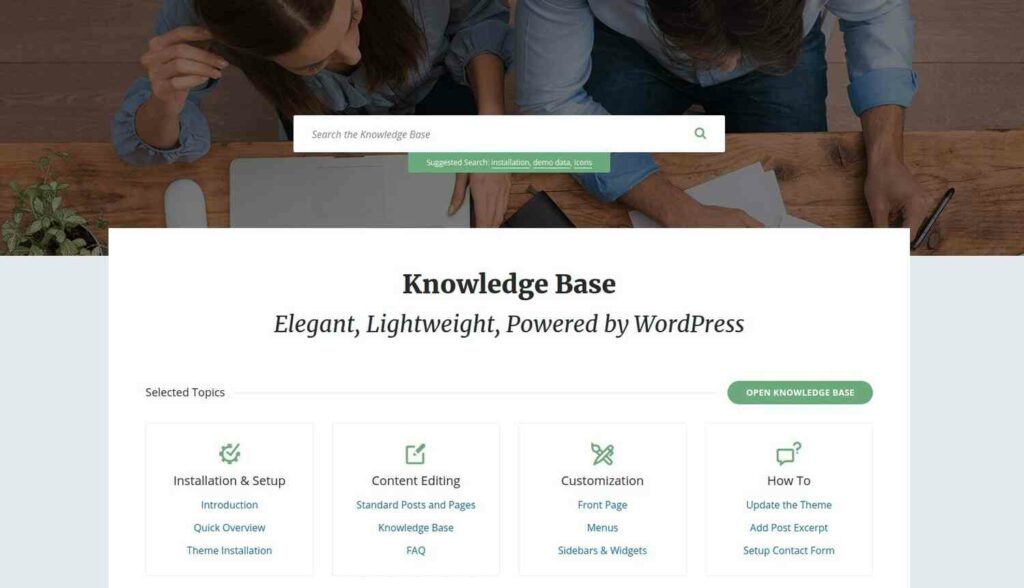 Lore WordPress theme is a lightweight and visually appealing template with an attractive and useful frequently asked question (FAQ) section.
Key features:
Consists of dummy data and a child theme
Works seamlessly with Gutenberg
Supports Slovak translation
Articles, frequently asked questions (FAQs), help center, and others
Mobile-friendly theme and functional with maximum current internet browsers
Tikidocs
Tikidocs is among the best customer service message board WordPress templates. It also comes with Revolution Slider.
Key features:
Sophisticated template dashboard
More than 600 Google fonts
Quick dummy data upload
Parallax effects for both video and background files
User-friendly and extremely quick
How to create an FAQ page: steps + best practices
To create an FAQ page, start by gathering recurring questions from your customers and choosing an FAQ template. Then, organize FAQs by topics and provide straightforward answers. Also, make sure to stick to your brand voice and update FAQs regularly.
The structure of the FAQs is very simple. It must feature the queries commonly asked by your buyers, expressed from their perspective.
When thinking about putting together a list of such queries, you may not know how to begin. But if you learn some of the basic principles, it can be quite easy to accomplish.
Gather questions
Put together a set of frequently asked queries. To do this, you can use the following tactics:
Take the help of your support team. They can uncover common queries and issues coming in time and again from your buyers.
Examine the FAQ section of companies similar to yours. It's likely that their buyers would have the same queries that yours would ask.
Search Google to look for frequently asked queries related to your field in order to identify a wide range of possible questions.
Choose an FAQ template
Opt for an FAQ template if you don't know how to begin. We have listed several templates above, both in terms of content and design. You can pick the one most suitable for your requirements.
Divide FAQs by topics
Arrange and classify your frequently asked questions (FAQs). Identify queries related to one another and categorize them accordingly. This will allow readers to quickly scan the section and locate the information they seek.
Provide straightforward answers
Make sure that your replies are brief and concise. For "yes" or "no" queries, begin your response directly with a "yes" or a "no."
Based on the difficulty of the query, your response can go from 1-2 lines to 2-4 small paragraphs. Provide URLs for related articles in your answers for further in-depth knowledge.
Stick to your brand voice
Utilize your brand identity and unique voice. The FAQ section is a continuation of your customer support. So use this area to demonstrate your uniqueness and brand values to your visitors.
Similar to all the materials on your site, employ your brand persona and establish a bond with your market segment. Remember, each component of your FAQs presents a chance to showcase your brand to your target audience.
Ensure easy navigation
Ensure that your FAQs make it simple for users to locate answers. That will minimize the number of help desk requests.
For instance, adopting accordions in the FAQ section is a method of displaying a vast amount of details in a structured manner.
And these panels have another advantage. They keep a visitor on a single webpage, as navigating through multiple pages to locate a prompt solution can be frustrating.
In case you have a WordPress site, you can use the Heroic FAQs plugin to effortlessly generate accordions for the FAQ section.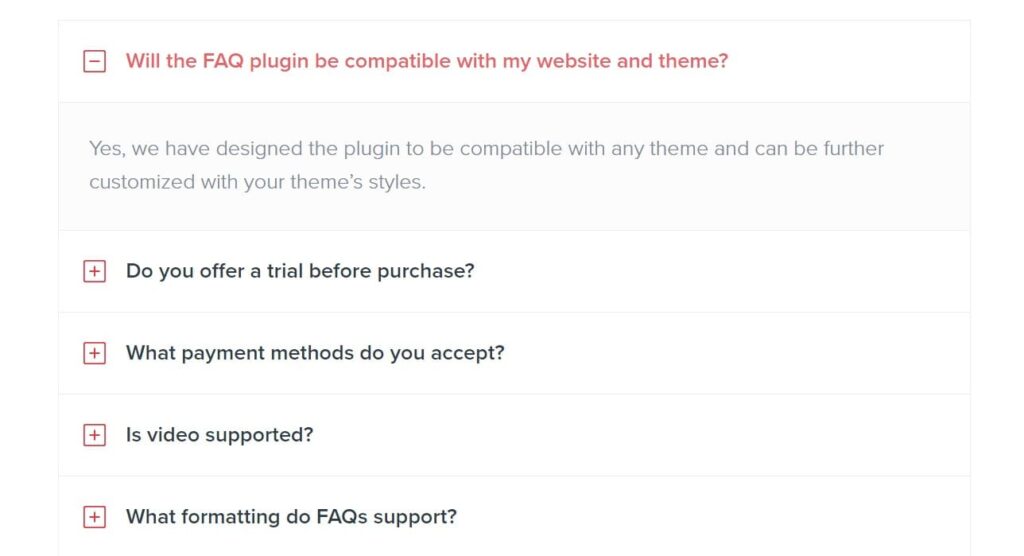 Manage FAQs regularly
Look after the FAQ section and revise the FAQ content regularly. Be sure to continuously update the FAQs as your business or product line evolves and gets bigger. That will ensure that the materials are current and valid as time goes by.
Summing up: FAQ templates
FAQs are often added as a second thought. That leads to a rushed page or section to meet certain requirements.
Having said that, an FAQ page is a genuine chance to boost your site's conversion rate as you engage with your target audience.
It is also a way to amaze and satisfy customers with exceptional support. So utilize this collection of FAQ templates and scripts to begin creating your FAQ section.
And while you're at it, consider using our Heroic FAQs plugin to impress your audience with a professional look and feel, and ensure a great user experience.