What Is Knowledge Sharing And Why It's Important For Businesses?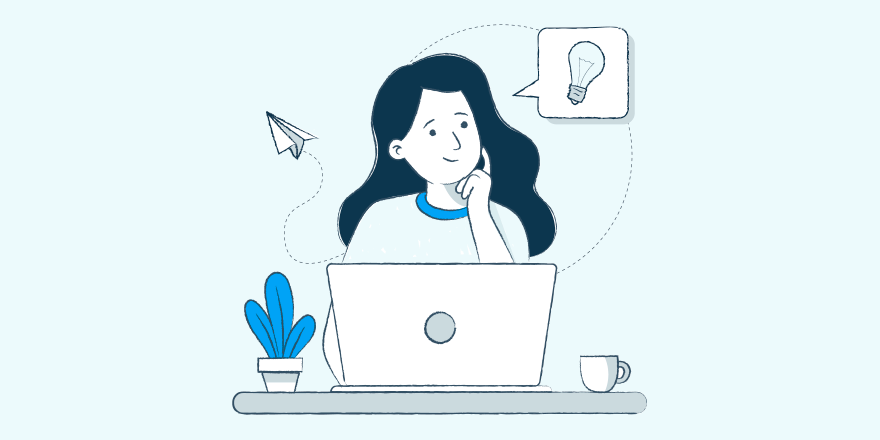 People no longer want to wait on hold over the phone or wait hours expecting a reply to their support ticket to find solutions to their problems. They want to fix things by themselves.
According to Forrester's research, 70% of customers prefer to find solutions to their problems by using the company website than using email or phone.
Self-learning is the future of customer support as well as educating your company employees. The only way to adapt and future-proof your business is to share knowledge.
In this article, we explore some of the benefits of knowledge sharing. Learn about its importance and how it can help grow your business.
What Is Knowledge Sharing?
Knowledge sharing can be defined in many different ways. But, when it comes to business in general, it's about sharing everything there is to know about a product or service with your customers and employees.
Many startups and businesses now use knowledge bases to create an organized database full of knowledge. Knowledge bases consist of different types of knowledge articles, guides, and tutorials. Customers can search for this content to find solutions to common product-related questions.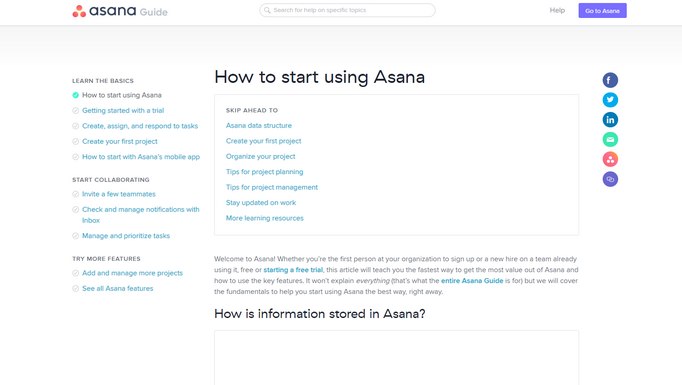 (Example: Asana knowledge base)
There are also private knowledge bases that are designed to educate employees. These knowledge bases help employees learn more about products and even learn to handle different situations. Such as how to respond to customer inquiries and support tickets.
Why Knowledge Sharing Is Important?
You can't expect your customers to be familiar with your service or software by trial and error. They always need a helping hand to guide them through the initial learning process.
Sure, you can employ a customer support team to help customers fix things. But, what happens when another customer comes to you with the same issue. And then another.
This is where knowledge sharing comes to help. With a well-documented knowledge base you can help users learn through guides and tutorials all by themselves.
Even your most valuable and expert employees won't be there to help the customers. Some will get promoted and some will leave to join other companies. What happens to all the knowledge they have about your business?
The only way to prevent their knowledge from disappearing and to pass it along to the next employee is to share it. To create a knowledge base and let others learn from it.
5 Benefits Of Knowledge Sharing
If that's not enough, here are a few more reasons to prove the importance of knowledge sharing.
1. Empower Customers
Knowledge sharing is all about putting the power back in people's (or customers') hands. So that they don't have to depend on a company customer support or rely on experts to find solutions. It not only helps customers feel confident about their abilities but also improves the user experience.
2. Builds Authority And Trust
When you create a knowledgebase full of content about your business, it builds authority and makes your business trustworthy. Customers can easily access your knowledge base to learn about a product without having to buy it first. It will make things much easier for your customers to make buying decisions as well.
3. Save Money
Think of all the phone calls and support tickets you'll never have to worry about. When people find answers by themselves, you'll have fewer support inquiries from customers. Of course, this means you can even reduce your support team to just a few members and save a ton of money.
4. Save Time And Effort
Knowledge sharing will also help your employees save time and provide better service to customers. Instead of transferring customers from one expert to another, they'll be able to find solutions directly from the knowledge base to help customers more efficiently.
5. Minimize Mistakes
It only takes one wrong answer or wrong reply from your support team to lose a valuable customer. In fact, wrong decision-making can even lead to bad press and completely ruin the image of your brand.
It's quite important to have a proper guide or a knowledge base in place to help your employees prevent such things from happening.
Different Ways To Share Knowledge
There are many different types of content you can create for your knowledge base to share knowledge.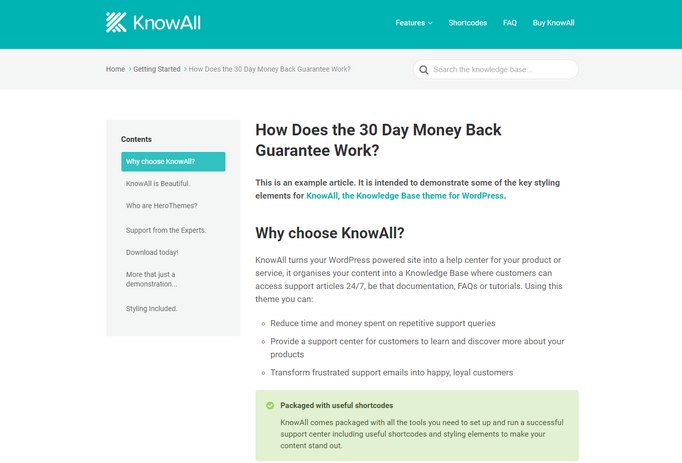 Documentations
Documentations are like digital product manuals. They help users learn how to use your product or service properly. You can create detailed documentation to teach users how your product works and help them get started more easily.
Questions And Answers (FAQs)
Adding a Frequently Asked Questions (FAQs) section to your knowledge base is one of the best ways to share knowledge. It will allow users to find answers to common questions by simply searching your knowledge base.
A great way to create effective FAQs is to gather data from your customer support team. Take note of the most common questions asked by customers and add them to your knowledge base.
Tutorials And Guides
You can also add step-by-step guides and how-to guides to your knowledge base to let users learn how to make the most of your product or service. Adding video tutorials can help make your knowledge easier to digest.
Training Programs
If you're making a private knowledge base for your employees, you can add training programs. In-depth and structured training programs will help your new team members learn the core features of your products without the need of expert instructors.
How To Share Knowledge
You don't have to build an entire library section in your office to share knowledge. Now, all it takes is a simple knowledge base website.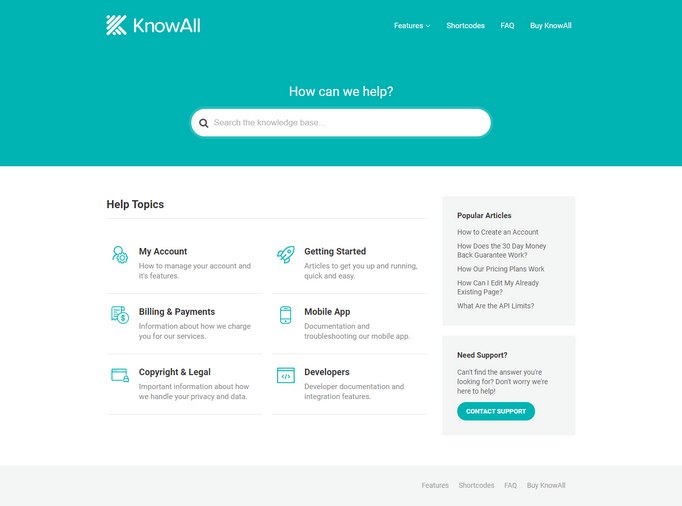 Whether you want to make a public or private knowledgebase, you can easily setup a knowledge base website using WordPress. It only takes a few steps.
Pick a domain name
Get web hosting
Install WordPress
Install the theme and customize the design
Start adding different types of knowledge articles
That's it!
Wrapping Up
As the popular saying goes, knowledge is power. But, there's no value in it if you keep hoarding knowledge. You need to share knowledge with others to make use of it. It's the best way to empower your employees and customers.
If you're thinking about starting a knowledge base, we encourage you to explore our blog. We've covered many guides to help you with the process of choosing the right software to strategies for managing knowledge and more.