[Case Study] How When I Work supports a growing customer base with limited resources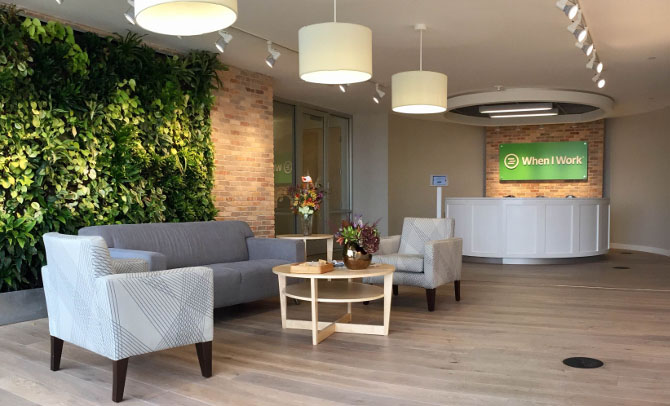 In this first case study, we find out more about When I Work's experience with the KnowAll knowledge base theme. We spoke with Senior Technical Writer David Braasch (who manages the company's Help Center) about the company as a whole, their support requirements, and the various ways KnowAll fulfills those needs.
Ultimately, there are a number of challenges involved in managing hourly employees, such as keeping track of their schedules. Of course, there are plenty of products and solutions available that can be adapted to the task, but When I Work is a purpose-built solution. It enables you to create, edit, and save time schedules online, then share them with your hourly employees simultaneously or selectively.
When I Work currently serves over 50,000 workplaces, and to streamline their support channels they've chosen our KnowAll WordPress theme to develop their online knowledge base. It's a move prompted by the need to save time and improve communications.
To find out how they've improve their customer support, let's delve into When I Work's experience with KnowAll, starting with their background!
Introducing When I Work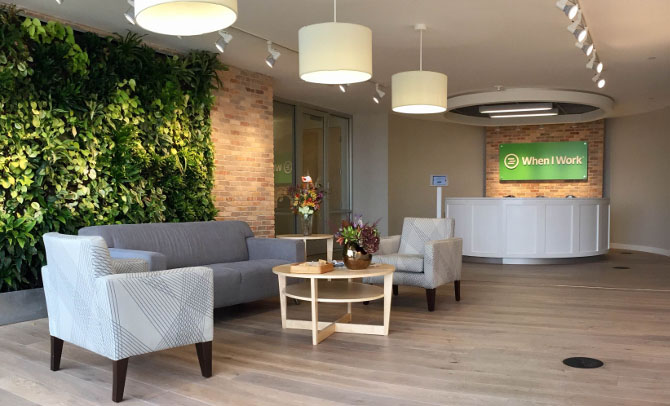 Q: Can you share a little about the history of When I Work, and your role in the company?
David: The story begins when our founder and CEO Chad Halvorson had a job working at a grocery store in rural Minnesota. Back then he had to physically go to the store to check the schedule, sometimes on his day off! That's when he realized it would be great if everyone could check their schedule online. He decided to register wheniwork.com in 1998, but the market wasn't quite ready yet.
Once smartphone technology developed a decade later, Chad decided it was time to try again. When I Work officially launched in 2010.
As for me, I'm responsible for the Help Center at When I Work, including content, the documentation strategy, and overall development. When I joined the company in January 2016, my first priority was replacing our previous Help Center with something better. After exhaustive research, I decided that the KnowAll theme was the best solution for our needs.
I currently split my time between writing content and leading the effort to add Help Center features.
Q: What sort of customer typically comes your way, and what do they look for in their scheduling software?
David: Our customers are typically owners of small and medium sized business who are looking for a simple way to build a schedule and get it to their employees. As small business owners, they're focused on day-to-day tasks and keeping things running smoothly.
To put it another way, they're entrepreneurs with problems that need solving, not technologists. In fact, a majority of our customers used Excel before they switched to When I Work.
Q: What makes a powerful knowledge base so important to your work?
David: Hundreds of thousands of people use our platform to discover their schedules every month, and we're continuing to grow. It would be impossible to scale up our Customer Care team to answer every question that comes up.
Giving our customers the tools they need to find answers to their questions is the only way a company of our size can support a customer base this large.
When I Work's Support Workflow Before KnowAll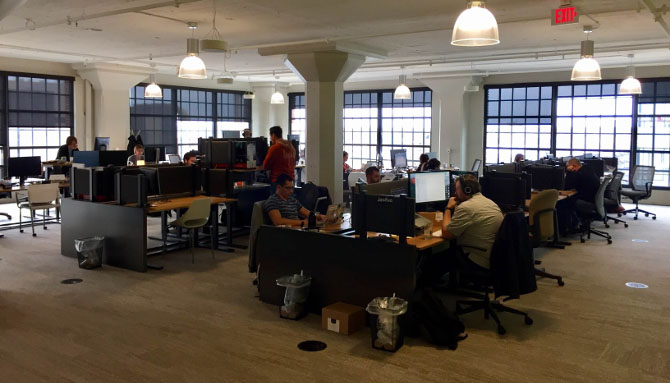 Q: Tell us a little about your pre-KnowAll support cycle. What impact did it have on your customer relationships, and what made you want to seek a better solution?
David: We were using a competing product before we switched to a customized version of KnowAll. The lack of flexibility in our previous solution was impacting our customers' experiences, and my experience as an author – so we decided to evaluate other options.
Our previous solution's limited hierarchy and categorization options made it hard for customers to find what they were looking for.
Our apps run on three platforms (web, iOS, and Android) and offer four levels of user privileges, which means our content needs to serve 12 different user/platform combinations. It was very difficult for users to find content that applied to them on a site with only two levels of hierarchy and no other means of categorization.
Q: What is it about KnowAll that 'spoke' to you initially, and what were you excited by when you first saw it?
David: When I first saw KnowAll, I thought: "This is exactly what I would build if we were going to create a Help Center theme from scratch". I was immediately impressed by the responsive design, table of contents, and sensible hierarchy.
The Relationship Between KnowAll and When I Work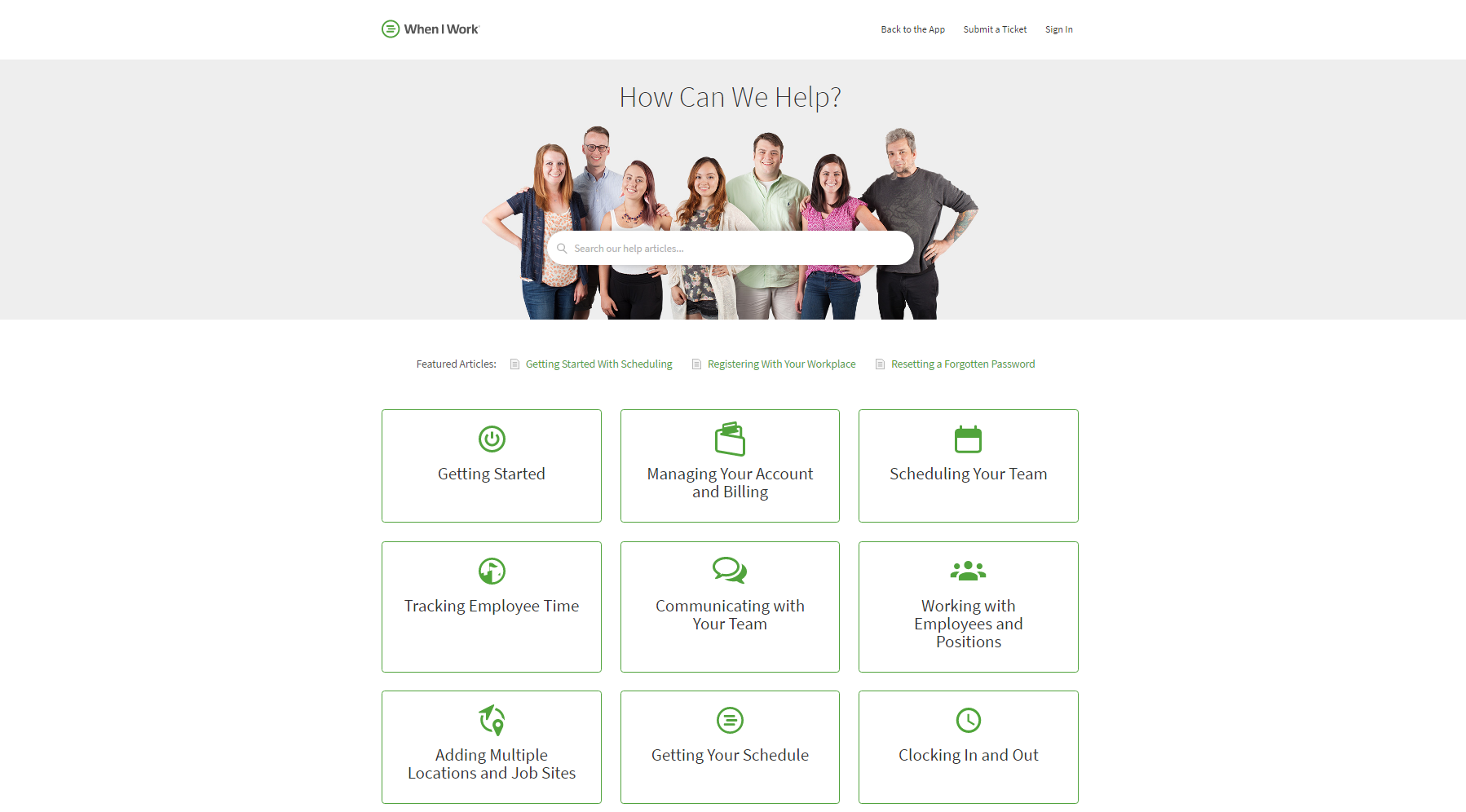 Q: How does using KnowAll make your customer support better than it was previously?
David: KnowAll enabled us to tailor our Help Center to meet our customers' needs without creating a completely new solution from the ground up. One of the best examples of how customization reduces friction is our custom taxonomies.
For example, we added taxonomies for our platforms and user roles so that every article clearly identifies who and what it applies to. Users can also filter by those taxonomies when they're searching our content. Our mobile apps also use custom taxonomies to display relevant content to the user and filter out everything else.
Q: What features of KnowAll are most useful, both to your day-to-day workflow and your business as a whole?
David: The elegance of KnowAll, combined with the power and customizability of WordPress! As for specific KnowAll features, the fully responsive design is a huge deal. Most of our hourly workforce gets their schedule via their smartphone, and about 40% of the traffic to our Help Center comes from mobile devices.
As an author, I also really like simple things such as controlling category and article order. Features like that are often ignored.
Q: In what ways has KnowAll helped you improve and grow When I Work?
David: I'm the only technical writer at When I Work, and I'm able to manage our Help Center content without any assistance. This has remained true even though our customer base and engineering teams are growing each month.
Q: How has customer communication changed since implementing KnowAll for your knowledge base?
David: We've been able to launch documentation for new features almost immediately. We've also embedded our documentation into our apps so that customers can consume it without switching contexts.
Q: What advice can you give for those considering a solution like KnowAll, and for new users of the platform who want to maximize their support channels?
David: Simply think about who you're trying to reach and the problems they need to solve before you jump into implementing your Help Center site.
I initially planned to structure our content architecture around roles and platforms, which would have required users to explicitly select their role and platform before browsing the content. However, we were able to structure our top-level categories around user goals after we realized we could solve the user/platform problem with custom taxonomies.
This realization greatly reduced the friction users face when they browse our Help Center.
And Finally,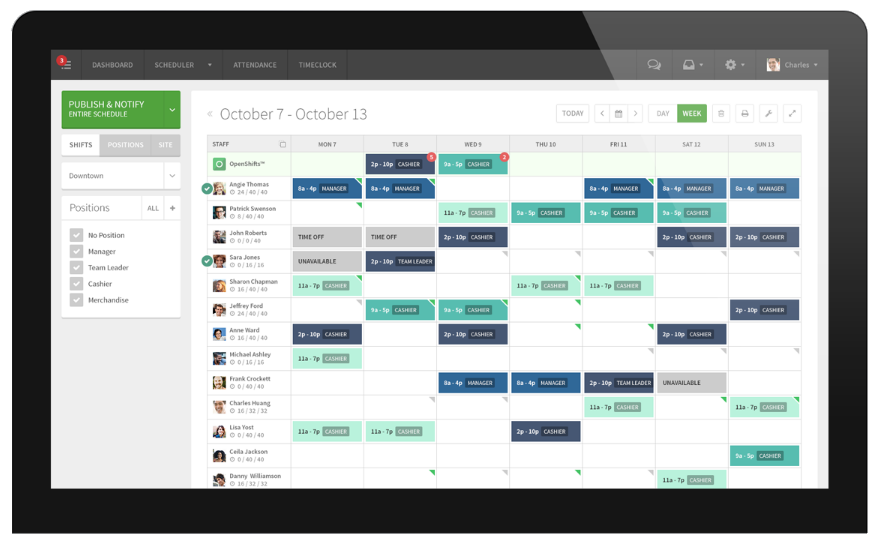 Q: If there's one piece of advice you could give to those looking to go the extra mile for their customers post-sale, what would it be?
David: Don't forget that the job isn't done when you close the sale. In the Software as a Service (SaaS) world, customers can switch to a competitor at a month's notice.
Every interaction customers have with your support team, documentation, and product contributes to their satisfaction with your company. It only takes one bad experience to make a customer think about looking elsewhere.
---
Conclusion
When I Work exists to help you keep track of your hourly workers' schedules, and fills a gap that wasn't adequately represented. In order to maximize the customer support they offer, their online Help Center was developed using our KnowAll WordPress knowledge base theme.
They've found the flexibility of KnowAll to be a huge boon during the development process, and the theme's simplicity means that When I Work have been able to streamline their overall support process and dedicate more time to other areas of their business.
We'd like to thank David Braasch for taking the time to share his thoughts with us, and the entire When I Work Help Center team for their continued support of HeroTheme's products!