[Case Study] How Barn2Media uses Heroic Knowledge Base to support their customers as a small team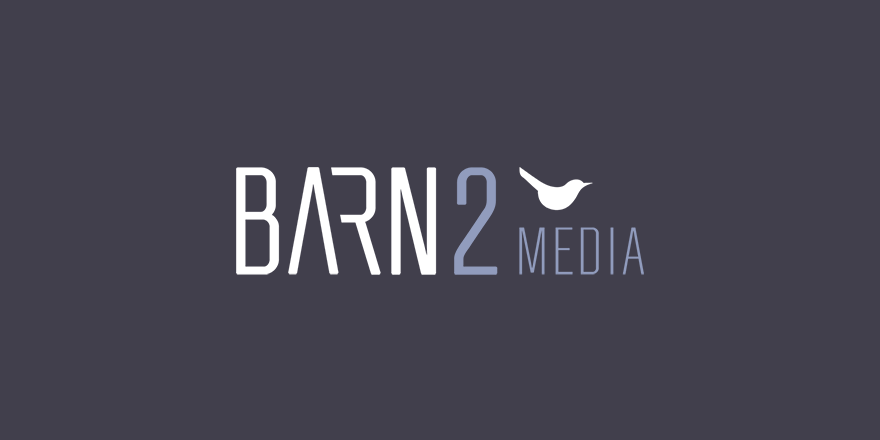 In this case study, we'll take a look at Barn2 Media's experience with our Heroic Knowledge Base plugin. Barn2 Media's co-founder Katie Keith was kind enough to speak with us about how Heroic Knowledge Base was able to help them offer a more searchable and user friendly knowledge base than their previous support solution.
Originally founded as a WordPress development shop, Barn2 Media has been increasingly transitioning into the WordPress plugin business over the past year. This transition has, naturally, increased the number of support requests from their growing group of plugin customers.
Barn2 Media's original solution was a two-page setup for Documentation and Troubleshooting. But as those pages grew, Barn2 Media quickly found themselves dealing with unnecessary support requests because their customers couldn't easily find answers to specific questions.
Keep reading to learn how Heroic Knowledge Base helped them create a more focused, searchable, and easily-updatable help system that cut down on redundant support requests.
Introducing Barn2Media
Q. Can you tell us a little about Barn2Media, it's history, and what you do for the company?
Katie: I'm co-founder and Operations Director at Barn2 Media, which I run with my husband Andy. We've been in business since late 2009, specialising in WordPress in 2010.
We quickly became one of the UK's leading WordPress agencies and built up a virtual team of WordPress experts around the UK.
In 2016, we started selling WordPress plugins and have scaled back on the number of websites we design for clients in order to focus on the plugin business.
We now have 2 free and 5 premium plugins, and it's going really well with the sales increasing each month.
Q. What are the most typical questions your customers ask of your support team?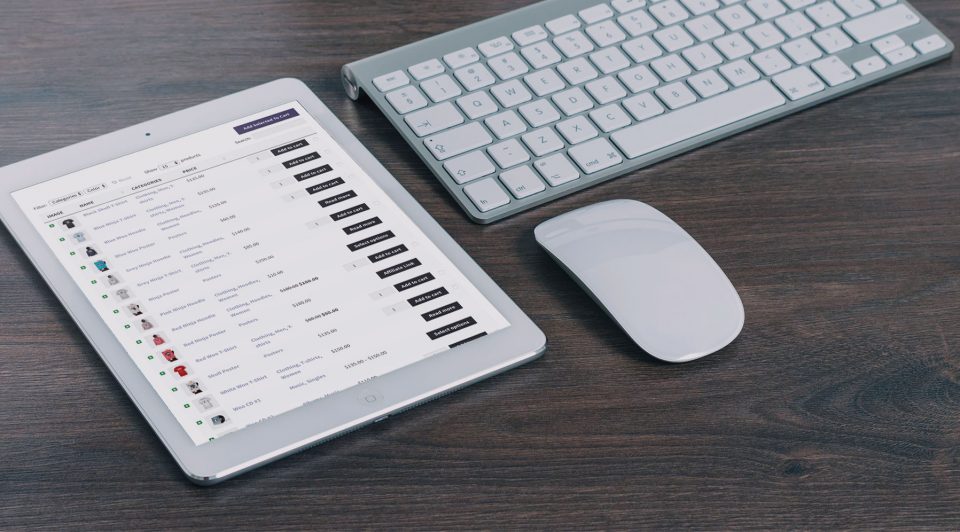 Katie: The most popular support questions fall into 2 categories:
Minor questions about how to do something
Wider questions about whether a plugin is suitable for their specific use case.
Q. Can you share some of the ways you tried to address your customers' needs before you made the switch to Heroic Knowledge Base?
Katie: Before switching to Heroic Knowledge base, we had 2 pages on our website: Documentation & Troubleshooting.
These were very comprehensive but were getting longer and longer as we added more information, making it hard for customers to find the information they needed. This inevitably led to unnecessary support requests.
We then trialled several hosted knowledge base systems such as Help Scout and Zen Desk, but weren't happy with the results. These were very focused around ticketing systems (which we didn't need) and the knowledge base seemed to be an afterthought.
They didn't have the features we needed and the support request form was very basic and didn't collect the necessary information. We were also concerned that these knowledge bases were separate from our main website, which makes them less user-friendly, less professional and worse for SEO.
Q. How does a powerful knowledge base serve your customers better than your old system?
Katie: With Heroic Knowledge Base, customers can type their question into the search box and see an instant list of articles to answer their question. It caters for different types of people, as you can use the search box or navigate through the category structure.
The table of contents widget makes it easy for customers to jump to the section they need, and the 'Request support' widget lets them contact us if they need to. This serves our customers much better than the previous solution.
Q. What initially drew you to Heroic Knowledge Base, and what excited you most when you first saw it?
Katie: I researched WordPress knowledge base plugins and immediately discovered Heroic Knowledge Base. I was impressed with the professionalism of the website which reassured me that it would be a high quality plugin, particularly the promotional video.
I tried a few of the free knowledge base plugins just in case, but they were very basic and didn't have the the features I needed such as the table of contents widget and in-built analytics. So I bought Heroic Knowledge Base and haven't looked back.
Q. What overall effect did implementing Heroic Knowledge Base have on your workflow, and was it immediate?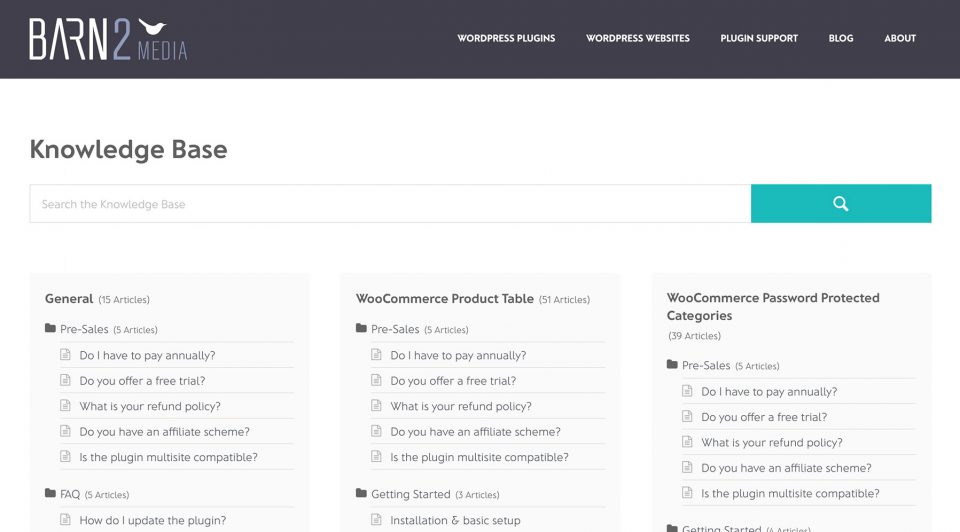 Katie: Before implementing Heroic Knowledge Base, all the documentation for each plugin was on one page. This meant that I had to think carefully about adding any new information, as the documentation was already very long for one page!
Heroic Knowledge Base has removed this barrier as it's incredibly easy to expand the knowledge base, adding new articles as often as I need to.
Whenever we receive a support request, I consider whether we can help other customers by adding the article to the knowledge base. If the answer is 'Yes', then it just takes a couple of minutes to add the information to the knowledge base – it's as easy as adding any other type of post in WordPress!
Q. How does Heroic Knowledge Base make running a customer support website easier and more efficient?
Katie: I love the fact that whenever we're asked a question that has been asked before, we can quickly paste a link to the relevant article into an email and send it to the customer. This saves re-typing information and gently encourages customers to use the knowledge base instead of contacting us next time!
Q. What features of Heroic Knowledge Base have you found most valuable when providing answers to customer queries?
Katie: I find the table of contents widget hugely valuable in answering customer queries. The plugin creates the table of contents automatically based on the headings in the article, and you can copy the link to any section in an article. It's really easy to send these links to customers, which saves us time in manually typing the response, and saves them time as they can jump straight to the section they need.
Q. In what ways has customer communication changed since you began using Heroic Knowledge Base as a support system?
Katie: Previously, we would spend more time typing individual responses. Now, we can quickly signpost customers to an article in the knowledge base.
Customers often mention that they have already searched the knowledge base before contacting us, which reassures me that it's doing its job!
The built-in feedback system also helps us listen to our customers and continue improving the knowledge base to make it more useful for them.
Some Final Advice from Barn2Media
Q. Can you share some advice for new users of Heroic Knowledge Base, or for those considering it as an online customer support solution?
Katie: I would advise anyone using Heroic Knowledge Base to spend time planning the best possible structure for their knowledge base. Think of creating a knowledge base as an ongoing process.
Every time you receive a support request, think about whether it could have been prevented by improving the knowledge base. Look at the plugin analytics regularly and use the data to make ongoing improvements. This is the best way to reduce the number of support requests over time.
Q. If there's one piece of advice you could give to those looking to go the extra mile for their customers, what would it be?
Katie: I hate plugin companies who are defensive about support. It's fine to use a knowledge base plugin to reduce the need for customers to contact you. However, it's still important to provide great support when a customer does contact you.
---
Conclusion
Competition in the WordPress plugin business is fierce. So every second that Barn2 Media wasted on answering repetitive support questions meant less time that they could spend growing their business.
After trying out some of the competition, Barn2 Media settled on Heroic Knowledge Base as the best solution to support their customers. Now, their customers can quickly find relevant support articles with helpful features like live AJAX search and a table of contents. And Barn2 Media can easily expand the knowledge base with new articles as needed.
We'd like to thank Katie Keith once again for sharing her thoughts with us. And we invite you to take a look at our knowledge base products to see if they can help streamline your knowledge base just like they did Barn2 Media's.