7 Best WordPress Calendar Plugins (Tried & Tested)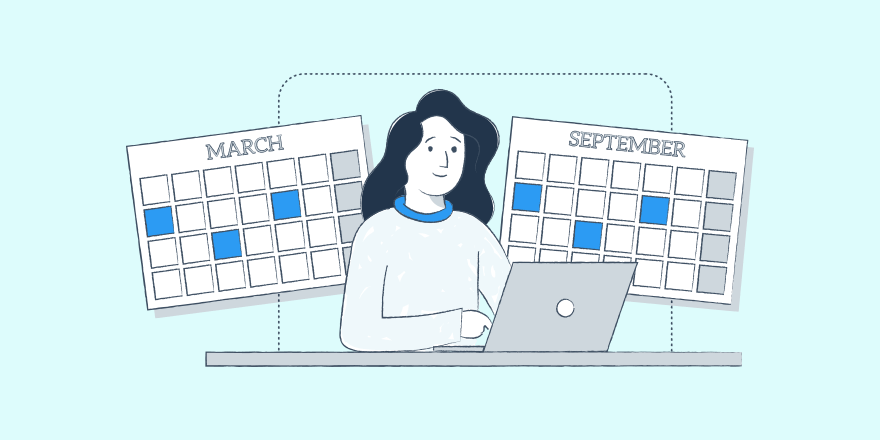 Whether you want to sell tickets for events, allow your customers to be able to book their appointment directly on your WordPress site, or synchronize your google calendar with your online appointments, a calendar plugin for WordPress is the answer to your needs.
There are a few calendar plugins out there and they all have very different features. Some work better for events while others focus on booking appointments. Some are premium and some are free calendar plugins.
We've gone through them all to help you choose the best calendar plugin for your needs. We've categorized them into:
Best event calendar plugins for WordPress
What you should be looking for in an event calendar plugin
What is important is that your attendees can purchase their tickets easily and manage their bookings. So it's important to have a user-friendly display, especially if you have events on different locations on different dates.
You also need to have a sales page for each of your events that would convince people to book their space. The design is once again quite important. The content is crucial too. The more information you provide, the more convinced they want to attend people. A good practice is to answer all their questions in the description. A light way of doing that is via a FAQ. Our Heroic FAQ plugin will allow you to easily create FAQs and add them directly into your sales page via the Gutenberg editor. It's stylish, takes less space, and your attendees can jump straight to the questions they had.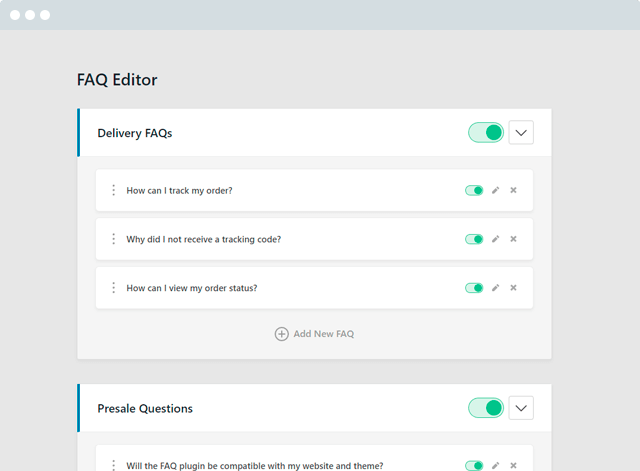 Heroic FAQs Plugin
A complete Frequently Asked Questions management plugin for WordPress.
Get the Plugin
On the management side you need to have access to the list of attendees and a way to validate tickets if you organise big on-site events. A bonus would be to have a way to contact your attendees directly from your site.
And finally one of the most important things if you're a business is the money aspect. You need to be able to collect payments for your events. The integration of the right payments platform is important.
Based on all that here is our selection of the 3 best wordpress events calendar plugins.
This plugin has a free version and a premium version. The free plugin has all the basic features you'll need to start. It's a great way to start selling tickets for events on your Wordpress site for free.
Features of the free plugin
Two calendar displays: you can show it as a list or day by day. There are 3 more displays available with the pro version
Unlimited events
Take payment via Paypal
No extra processing fees on the ticket sale
Ask for RSVPs to make sure people will attend the event
Some great features of the premium adds-ons
Integrates with Elementor so you can add your calendar easily anywhere on your site
Multiple type of tickets for each event with their own price and inventory
Powerful filters to allow your customers to find the event they are looking for, at the location they want easily
QR code for onsite events
Integrate with Zoom for online events
Multiple event platforms and calendar integration such as Google Calendar and Eventbrite
Set up email campaign to give more details about your event or promote your future events to your customers
Pros of The Events Calendar
Free basic version
Nice designs
Easy to add and customize your calendars
Over 9 premium add-ons to add multiple features with four bundle to fit your needs
The add-on system allows you to only pay for what you need and install only the functionality you want, making the solution tailored to your need and th plugin lighter on your site
Cons of The Events Calendar
The additional add-ons can add-up quickly and become expensive from $99 to $644 per year.
You have to have the Pro version to integrate with WooCommerce and have access to other payment platforms such as Braintree or Stripe.
How much does The Events Calendar cost?
There is a free version. The pro version starts at $99 per year up to $644 with all the add-ons.
Who is The Events Calendar for?
If you're a growing business, only use PayPal and you want to try out to sell events for free first and you think you'll want more specific features later the free version of The Event Calendar will be perfect for you
If you want a great all rounder with powerful and over achieving features such a Zoom Integration or email campaigns and you have a healthy budget, The Events Calendar is the best option for you. With the right add-ons, it will do pretty much anything you need.
Sold on CodeCanyon, this plugin is an inexpensive solution that will allow you to sell your events easily. It's not as complete or powerful as the pro version and add-ons of Events Calendar but it's way cheaper and it does all the basics with style.
Pros of EventOn:
Great customisation options for the design and the editor is really easy to use.
Integration with Paypal and integration with WooCommerce to have access to additional payment gateway
Integration with Zoom for your live event with a little progress bar to show how long remains on your live event.
Google Maps integration so you can show all your on site events ona map.
Inexpensive for all the feature it includes
Cons of EventOn:
No Gutenberg block – but you can add the shortcodes
Lack of management options: this plugin is mainly to sell your events, not to manage the backend of it, such as creating tickets with specific codes, or sending messages to your attendees.
How much does The EventON cost?
The plugin is sold for a one time fee of $25 for lifetime update and 6 months of support. You can purchase additional support on CodeCanyon.
Who is The EventON for?
If you're looking to organise virtual events or you don't need a sophisticated system for your on site event, EventOn is a great option at an amazing price.
Best WordPress Calendar booking plugins
So many businesses need a booking plugin, but they don't need the same functionalities. A hairdresser or a therapist will want to be booked by the session, while a play area will have specific opening time and session start, and a hotel will want to be booked by night… So many different options require different solutions. We've looked into the best appointment booking plugins for WordPress and here are what they are good at.
It's an extension for WooCommerce. It arguably has one of the most easy to integrate booking system and the most seamless booking process for your customer
Pros of WooCommerce Appointment
Integrate with Google Calendar
You have the option to have a team an to let your customer which member they want to book
Multiple customisation options for the sessions (durations, capacity, prices)
They have great examples of real businesses using their plugin. It's a much better proof of the efficiency of their plugin than a demo or a written testimonial
This is personally my favorite booking flow
No add-ons, no extra cost
Con WooCommerce Appointment
You have to use WooCommerce, which will add functionalities you might not need. So if you're looking for the leanest solution, it's not the plugin for you.
How much does WooCommerce Appointment cost?
$89 for the first year and then $44.5 for the following years of support and updates.
Who is WooCommerce Appointment for?
If you're already using WooCommerce and you're looking for an affordable all rounder solution, WooCommerce Appointment is a great choice.
Amelia is a booking plugin for WordPress that packs all the features you would expect in a great interface for the user and administrator. It was a hit in 2020 on AppSumo.
Pros
Great professional design
No add-ons, no extra cost
Payment via PayPal and Stripe and Mollie for further payment options
Integrates with WooCommerce and gives you access to more platforms
More features than the other WordPress plugins
Integration with more platforms than the other solutions
Google Calendar integration
Cons
While there are great design options available, it will require a little bit more work to make it look finished.
The lite version costs $59. It offers most of the important features. If you want to add the Service package, to have more options to bundle service together and upsell your customer for $99.
If you don't want to depend on WooCommerce and you want a all in one affordable solution, Amelia is the plugin for you
Pros of Bookly
Good free version
Great appointment and customer management features available via add-ons
Works well to manage a team as well as
Integrate with Zoom for your online events
Synchronise with Google calendar
Integrate with Zapier so you can integrate other platforms, including your CRM, with your booking system
If you're looking for a CRM on Wordpress, checkout our review article on the best plugins to turning WordPress into a CRM
Cons of Bookly
Premium add-ons on top of the pro version can add up and make it the most expensive solution
Lack of gateway compatibility
The flow of the booking form ia a bit stiff and could be a bit confusing for the customer
How much does Bookly cost?
Bookly has a free version as well as a pro version sold on CodeCanyon for $89 and some addons, you can also buy on Code canyon.
Who is Bookly for?
If you need a simple free booking software, Bookly is your best solution.
If you have a medium budget and you need a feature packed solution, our other recommendations will probably fit your requirements and budget better, as the premium add-ons can make this solution expensive quickly.
Best Wordpress Google calendar plugins
If you're looking to add a google calendar on your site, the plugins below will be a great fit.
Simple Calendar allows you to display the events on your google calendar on your site.
Pros of Simple Calendar
Multiple design of your events: grid, list…
Add multiple calendars
Live feed so you can manage your events on your Google calendar and your site will be updated automatically.
Con of Simple Calendar
Google integration is a pro add-on
How much does Simple Calendar cost?
Simple Calendar has a free version and a premium version. To get the integration with Google Calendar you'll have to purchase the pro Add-on at $49.
Who is Simple Calendar for?
If you want flexibility and the option to display the events from several Google calendars, Simple Calendar pro add-on is made for you.
This is a simple light plugin that pulls the event from your Google calendar. No bells or whistles, it's a straight forward short code
Pros of My Calendar
Free
Quick and easy to set up
Con of My Calendar
No customisation available in the free version
How much does My Calendar cost?
My Calendar is free. If you want more customization and design features you can purchase the pro version at $29/year or $99 for lifetime updates and support.
Who is My Calendar for?
If you're looking for a free option to display the events from several Google calendars, My Calendar pro add-on is the plugin you need.
Verdict
At the end of the day it all depends on your requirements and the type of bookings you want to have.
If you're a gig or event company the event calendar plugins such as The Events Calendar or EventON will be your go to.
If you're a service provider then Amelia or WooCommerce appointments will be better choices.
Finally the last criteria will be your budget and how critical some accessory features such as SMS notification are for you. In any case we've presented you great options at different price points.
Amy Hadley
Cheshire based WordPress developer, Envato elite author and WooCommerce Partner. I write tech content about everything WordPress at
Copyific