22 Experts Reveal: The Most Important Factors for Scaling Quality Support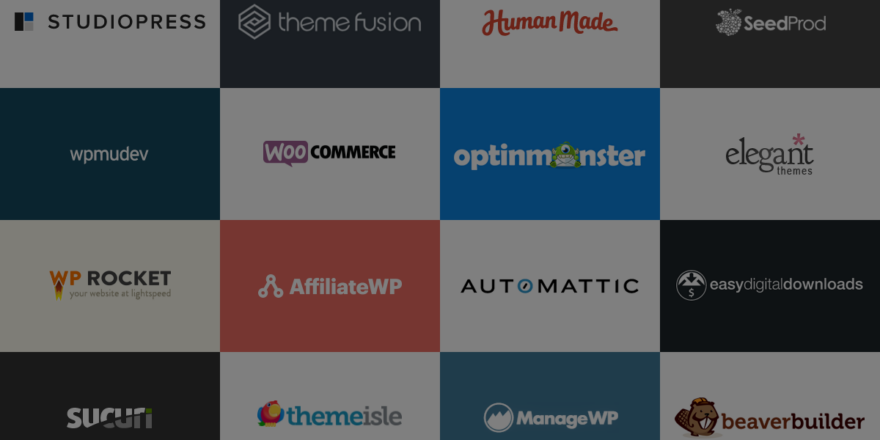 What are the secrets of scaling awesome support? We ask the experts presiding over support for multi-million dollar businesses for their insights and strategies for scaling quality customer support.
Working out how to successfully scale support as you prosper is essential to the long-term success of your business.
We reached out to 22 of the biggest names in the WordPress community and asked them one simple question:
What do you think is the most important factor in successfully scaling quality support?
We've distilled the responses of our expert panel into the key lessons that businesses large and small should consider when looking to scale quality support.
Introducing the Experts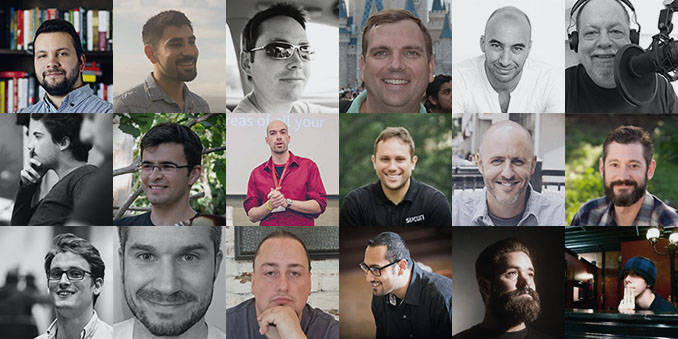 Our panel consists of experts from all sectors of the WordPress ecosystem, the biggest names in their respective fields.
We touched base with the folks behind some of the most successful WordPress themes and frameworks of all time. Brian Gardner of StudioPress, Luke Beck of Theme Fusion, and Christian Budschedl of Kriesi. We also picked the brains of Mitch Skolnik, the Operations Director over at Elegant Themes.
Plugin developers in Billy Young of Beaver Builder fame, John Turner from SeedProd, Pippin Williamson of Easy Digital Downloads and AffiliateWP fame, and Cory Lamle. We also managed to snag Daniel Cid from Sucuri, Petar Atanasovski from ManageWP, and Ionut Neagu of ThemeIsle.
Experts inside the Automattic empire included Happiness Engineers Davor Altman and Ryan Cowles, and WooCommerce support technician Rémi Corson.
Kings of WordPress blogs Syed Balkhi of WPBeginner and OptinMonster, and Jean Galea of WP Mayor and WP RSS Aggregator. Two of the most respected names in WordPress podcasting in Bob Dunn of BobWP and the Do the Woo podcast, and Matt Medeiros from the Matt Report.
Finally, Jean-Baptiste Marchand-Arvier of WP Media, Timothy Bowers from WPMU DEV, Tom Willmot of Human Made, and Tom McFarlin of PressWare.
Here's what they had to say…
1. Make the Most of Technology and Tiers
Technology is vital to handle the heavy lifting when scaling support. Implement good software to reduce time spent on support queries, for both you and your customers.
Don't cheap out when it comes to selecting the right tools for facilitating awesome support.

Team structure also plays a critical role as you scale.
Get the tiers correct and quality can be improved, while reducing costs.
2. Write Great Documentation
Internal and external documentation lie at the heart of reducing tickets and queries relating to your products and services.
This should encompass aspects of internal and external training, which should be documented appropriately to ensure quality and consistency.
3. Love Your Team
Support your team in the way you want them to support your customers. Provide the right tools, training and environment for your team to grow.
The chief role of the support team is to guide your customer through the product support process, directing them to the most relevant resource.
Not everyone is a natural fit for customer support roles, and it's virtually impossible to scale quickly if your team is composed of people whose hearts aren't truly in it.
Customer support is an inherently emotional environment. You need to be hiring team members with the skills to excel in this environment.
Having a great team in place is critical, but unless you're going above and beyond as an employer to keep that team happy, they're not going to be able to scale and consistently deliver value to customers.
Nearly every one of our experts agree in the importance of cultivating a happy support team.
4. Prioritize Processes and Training
With the right technology and team in place, you're in a great position to scale your support. Processes, training, and structure provide the essential scaffolding to accelerate towards your support goals as smoothly as possible.
Prioritize training from the get-go, and always be planning one step ahead.
Be prepared to work on the meta structure to get the processes right and have feedback loops to ensure continuous improvement.
5. Ensure the Product Pulls Its Weight
Without a great product at the heart of your operation, you risk merely scaling problems when trying to scale support.
Product failings don't just manifest themselves in busy support queues; they're also a ticking time bomb in terms of revenue.
This focus on product needs to run deep across your team, particularly when you're dealing with early versions.
6. Set Expectations Early
Regardless of what level of support you're dealing with, setting expectation early is a key factor in keeping things ticking over and planning the best way to grow your support offering. Bob Dunn draws on his own experience in moving beyond being a one-man shop to illustrate the point:
7. Use Meaningful Support Metrics
Knowing which metrics to focus on goes a long way towards learning how to scale.
Conclusions
Scaling quality support is a multistep process and our team of experts have shared some excellent tips for making it work for you.
What we've learned:
Take advantage of technology and tiered teams as you grow.
Commit to process and training early on, and document thoroughly as you go.
Work on creating a happy, committed support team.
Even world-class support can't fix a broken product.
Set customer expectations as early as possible.
Make sure you're focusing on meaningful metrics to avoid drowning in detail.
Do you have any thoughts or tips of your own to share on scaling quality customer support? Get in touch via the comments below and let us know!